2019 Maine Family Business of the Year Award Winner! June 10, 2019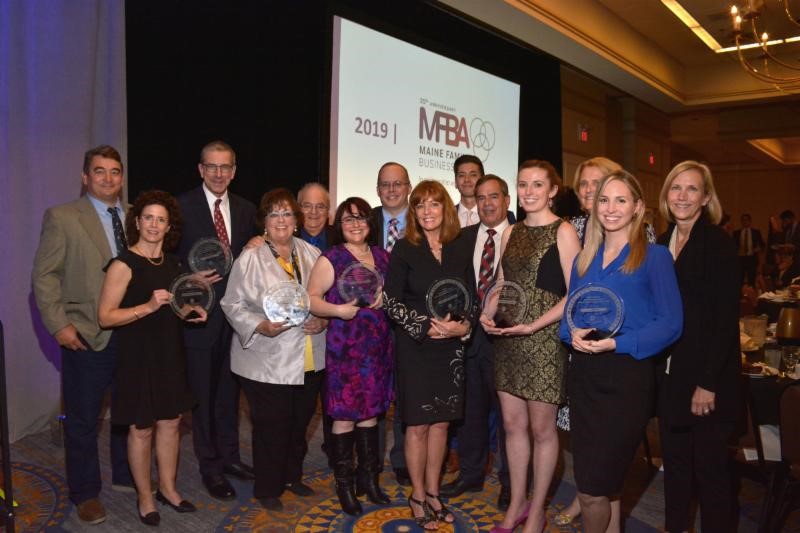 Fontaine Family – The Real Estate Leader is honored to have been selected as winner of the Holiday Inn By The Bay First Generation Maine Family Business of the Year Award. Fontaine Family was among the 7 award winners announced live at The Institute of Family Owned Business' (IFOB) Maine Family Business Awards gala event on June 5th. The event was held at Holiday Inn by the Bay in Portland and was hosted by Cindy Williams, NEWS CENTER Maine's news anchor. Also, Shawn Gorman, executive chairman of L.L.Bean and great-grandson to the founder Leon Leonwood Bean, was keynote speaker.
"I'm very grateful and proud of this family and our family team. I'm proud of how they live our mission every day by going above and beyond for our clients – we're all about creating raving fans, because we know our future business depends on it." says Brenda Fontaine.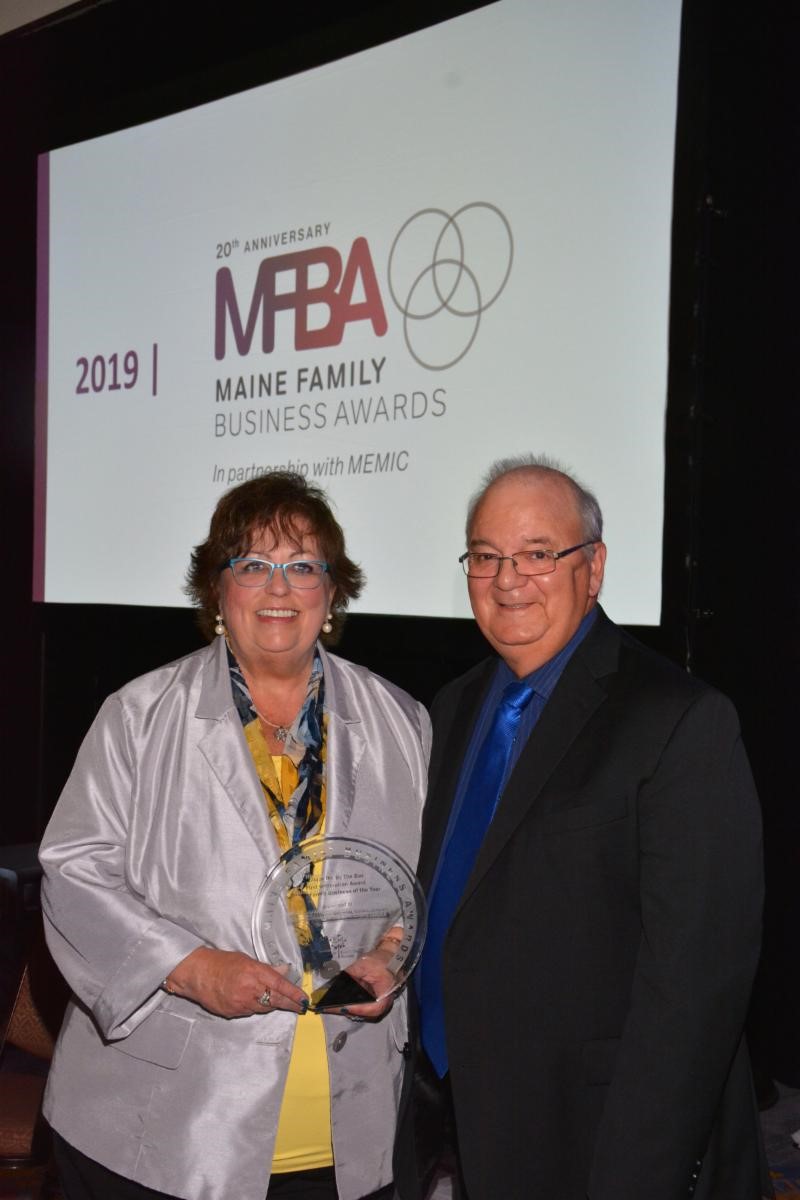 The awards given out celebrate the accomplishments of small and large businesses throughout Maine that exemplify the following criteria: business success, positive business and family linkages, contributions to the community and industry, family participation, work environment, communication, and innovative business practices and strategies.
Since its inception, 89 businesses have been recognized for various categories of excellence. This year they had a record 157 nominations, 32 semi-finalists, 24 finalists, and the 7 award winners were announced live at the gala event. This is IFOB's 20th year recognizing Maine family businesses with awards presented in seven categories in front of an audience of over 500.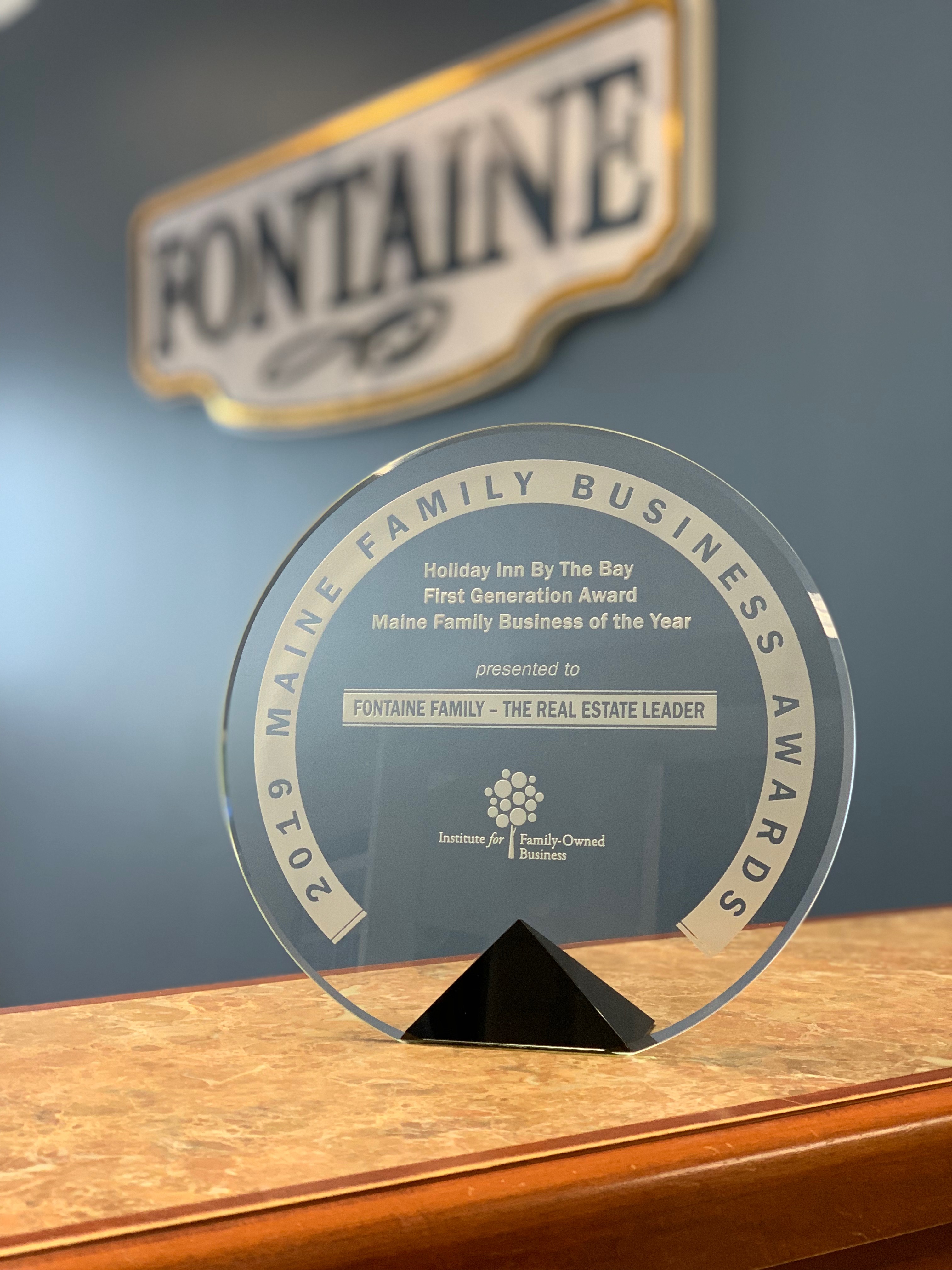 ----------
Fontaine Family – The Real Estate Leader is a highly skilled real estate team of licensed professionals dedicated to focusing on the client. Fontaine was voted Best Real Estate Company in the Greater Portland Area, ranked as America's Top 1000 Real Estate Professional Teams for closed units by Real Trends and published in the Wall Street Journal in the Top 250 Real Estate Professionals ranking in the top ½ of 1% of Realtors outperforming 99.9% of the nation's Realtors.
The Fontaine Family Team serves 7 counties – Androscoggin, Cumberland, York, Sagadahoc, Oxford, Kennebec, and Franklin in two locations – 336 Center Street, Auburn and 432 US Route 1, Scarborough. For more information visit brendafontaine.com or call (207)784-3800 or (207)289-3830.