Download the Fontaine Family Team App! April 20, 2021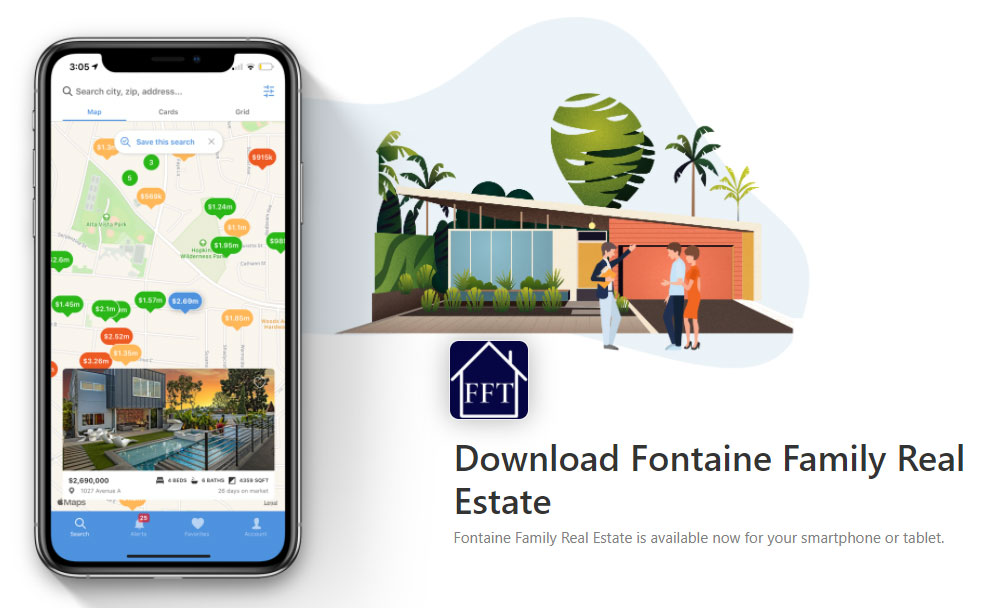 To get instant alerts on new Maine & New Hampshire listings, download our "Fontaine Family Real Estate" home search app today and have MLS at your fingertips!
Let us guide you through your home search in Maine or New Hampshire. You'll find our real estate app:
Is simpler and easier to use than Zillow
Is more accurate and up to date info than Zillow
Shows all listings for sale in the state of Maine or New Hampshire
Allows you to find out how much your home is worth in the current market
Gets you direct access to your Fontaine Family Team agent
Saves you time and helps you stay organized during your home search
---
Fontaine Family – The Real Estate Leader is a highly skilled real estate team of licensed professionals dedicated to focusing on the client. Fontaine was awarded 2019 Maine Family Business of the Year, voted Best Real Estate Company in the Greater Lewiston/Auburn Area and Greater Portland Area, recognized by Real Trends as a 2019 America's Top 250 Real Estate Team and published in the Wall Street Journal in the Top 250 Real Estate Professionals ranking in the top ½ of 1% of Realtors outperforming 99.9% of the nation's Realtors.
The Fontaine Family Team serves Maine and New Hampshire from two locations, 336 Center Street in Auburn, ME and 432 US Route One in Scarborough, ME. For more information email info@fontaineteam.com or call (207)784-3800 or (207)289-3830.