Adopt-A-Family for Christmas! December 2, 2019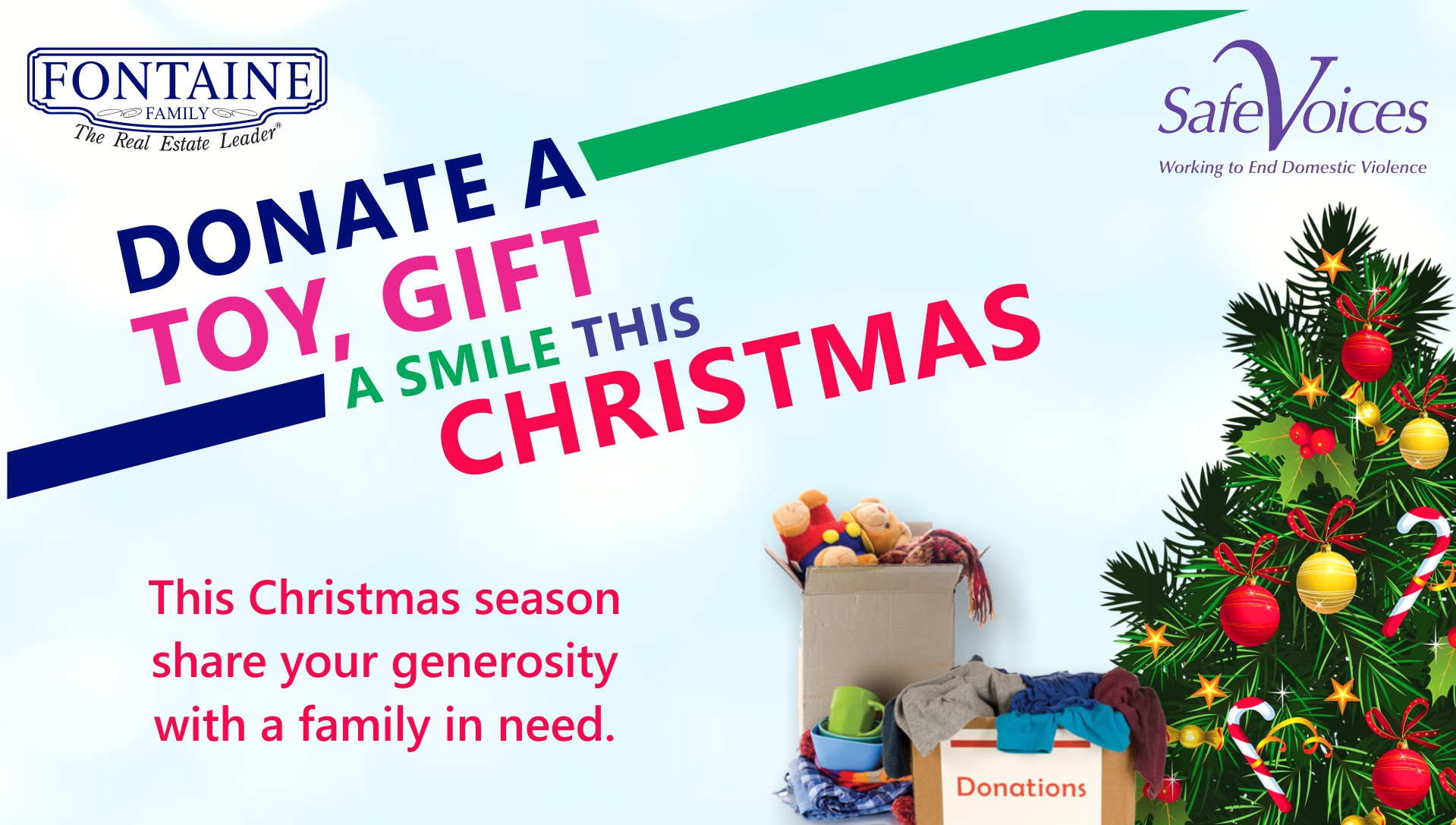 Once again we've partnered with Safe Voices for their Adopt-A-Family for Christmas! It's a great way for us to get involved in our local community and give back during the holiday season. Below is more information if you'd like to get involved too!


DROP OFF DONATIONS:
December 2nd - 16th, 2019
DROP OFF LOCATIONS:
336 Center Street, Auburn
432 US Route 1, Scarborough

The family we adopted is a 38 yr old mother with two young children, a 6yr old girl and 2 yr old girl. Here's what the family is requesting:

6 yr old girl:
shirt size 7
pant size 6
shoe size 13
favorite color red
loves unicorns, arts & crafts, calico critters and a bike

2yr old girl:
shirt size 18 mo
pant size 18 mo
shoe size 6T
favorite color any
loves owls, farm animals, toys that move/roll

38yr old woman:
shirt size small
pant size 6
shoe size 8
favorite color blue
loves gardens, farms, house plants, cooking, sewing


Gifts may be wrapped or unwrapped, however if wrapped please indicate who the gift is for. All donations are DUE DECEMBER 16TH so we can deliver them to Safe Voices on December 17th to ensure Christmas delivery.

Thanks for your participation and Happy Holidays!!