Let's Fill the Van to Fight Cancer in Maine October 3, 2018
Everybody knows someone affected by cancer.


so we are collecting cans!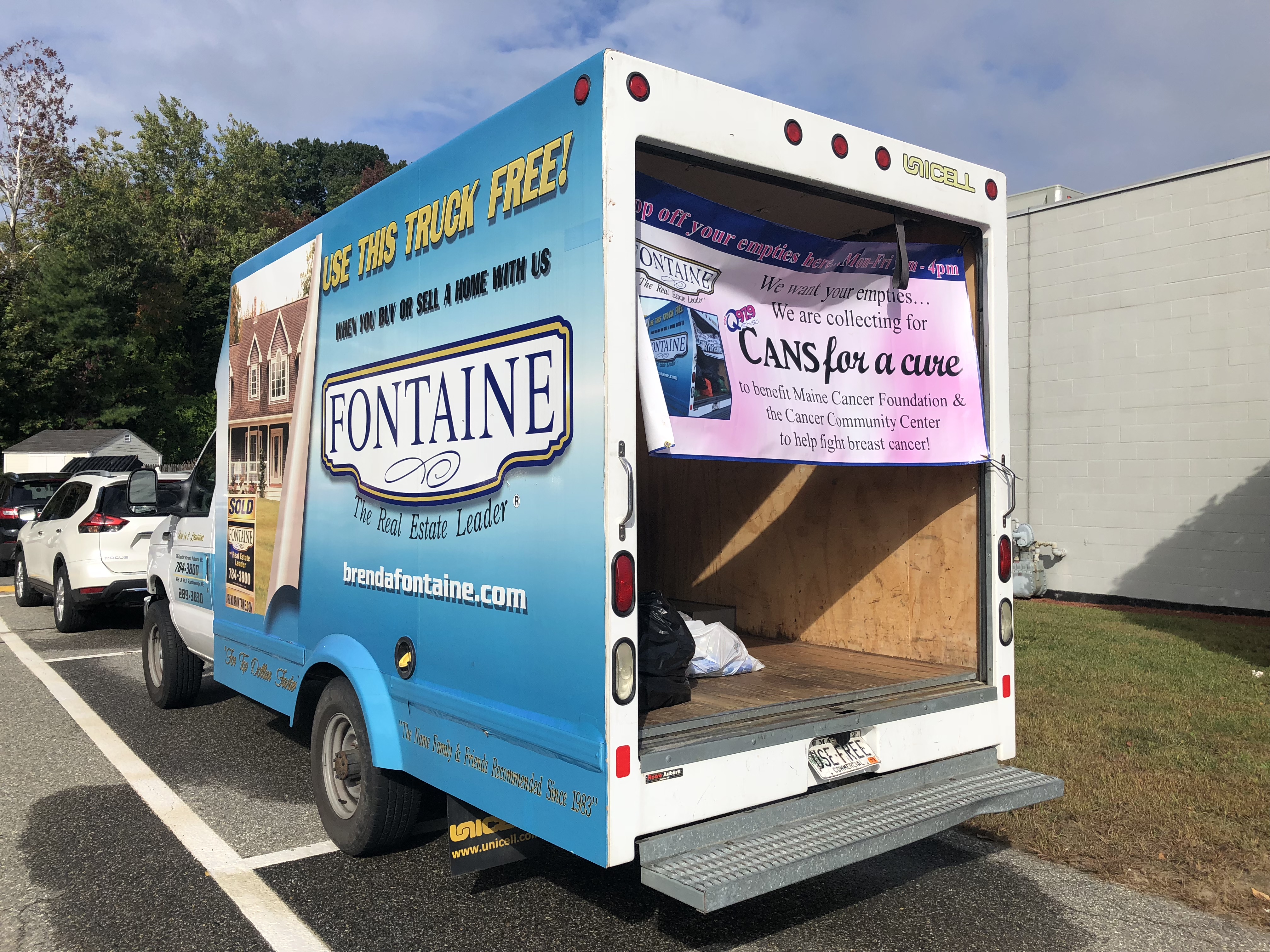 Everyone knows someone affected by cancer...a family member, friend, co-worker, or even you may have had cancer. So, we are once again participating in
Q97.9's Cans-For-A Cur
e and we need your help!
We will be collecting cans at both of our office locations at 336 Center Street in Auburn and at 432 Route 1 in Scarborough Monday - Friday between 9am - 4pm from now until October 10th. Swing by and drop off your empties for a great cause. We want to have our moving van packed by October 10th when one of the radio personalities from

WJBQ Q97.9

comes to pick them up. All proceeds raised benefit the Dempsey Center to help with the fight against cancer. The money stays right here in Maine!
Stop by, say "hi", and donate your cans!