Maine Things To Do In Fall 2018 From A - Z September 19, 2018

Are you looking for something to do this fall in Maine?

Just because summer is coming to and end doesn't mean there is nothing to do...

Check out our A-Z list and get out and enjoy fall in Maine!!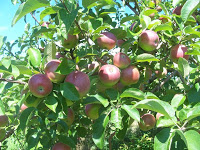 A is for Apple Picking
There are many pick-your-own orchards in Maine...check out Wallingfords Fruit House in Auburn and don't forget to get your fresh apple dumpling or warm donuts before you go!
B is for Bed and Breakfast
Fall is a great time to visit one of Maine's quaint Bed and Breakfast Inns...rates often start to drop in the fall. If you visit Berry Manor Inn in Rockland, make sure you try the pies...YUM!
C is for Cumberland Fair
The Cumberland County Fair runs from September 23rd - 29th and promises to entertain with Monster Trucks, Oxen Pulls, Music, Fireworks, and more!
D is for Damariscotta
The Damariscotta Pumpkinfest and Regatta takes place October 6th - 8th.
Pumpkin Drop, Pumpkinboat Regatta, Pumpkin derby...how can this not be fun?
E is for Eagle Lake
Visit Eagle Lake in Acadia National Park. It is the largest freshwater lake in Acadia and has a Carriage Road encircling it. Perfect for a gorgeous fall walk.
F is for Fryburg Fair
Running September 30th - October 7th the Fryburg Fair is one of Maine's most popular fairs
and it is no wonder...it has been around for over 100 years and offers everything
from flower shows to tractor pulls!
G is for Great Maine BBQ Challenge
From September 21st – 23rd enjoy music, beer, and of course great BBQ at the 3rd Great Maine BBQ Challenge.
H is for Harvest on the Harbor
Harvest on the Harbor takes place in Portland on October 16th – 21st, this event caters to the "foodies" in Maine and offers events such as the "Maine Lobster Chef of the Year Competition", and "Hair of the Dog Bloody Mary & Pig Roast Brunch".
I is for Indoor Karting
Maine Indoor Carting is perfect for the adrenaline junkie on a rainy day...a true indoor racing experience on a track designed for speed!
J is for Jump and Raft
If jumping out of a plane isn't enough, why Jump and Raft? Skydive from 11,000 feet and then brave Class V rapids!
K is for Kittery Outlets
For all those shoppers out there...a day at Kittery Outlets is in order! Stores from Adidas to Yankee Candle and everything in between!
L is for L.L. Bean
You can't visit Maine without a trip to the LL Bean stores in Freeport...with the hunting and fishing store, the ski and bike store, flagship store and outlet store...there is something for everyone!
M is for Mount Blue State Park
Maine has some great state parks and Mt. Blue State Park in Weld is Maine's largest state park and is approximately 8,000 acres! It includes a sandy beach, trails, camping and great picnicking spots!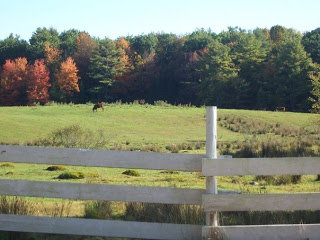 N is for Nature Walk
Maine has lots of great nature walks...try out Thorncrag Bird Sanctuary in Lewiston,
a 372 acre nature preserve with great trails!
O is for Oktoberfest
Oktoberfest weekend in Acadia is October 5th – 6th kicking offers wine tasking, brewfest, music, and more!
P is for Portland Head Light
Portland Head Light in Cape Elizabeth is one of the most photographed lighthouses in Maine.
Sitting in Fort Williams Park, a visit here offers amazing ocean views, hiking trails,
beach area, old fort to explore and lighthouse museum to visit!
Q is for Quiz
How much do you know about Maine? Take a quiz online and test your knowledge.
R is for Rock Climbing
Spend an afternoon rock climbing indoors at Saltpump Climbing Company in Scrborough in a 10,000 square foot facility with something for everyone.
S is for Scarborough Downs
Spend the day at the harness racing track at Scarborough Downs,
New England's fastest half mile track!
T is for Trolley Tour
Take a trolley tour of Portland! Choose from several tours or the Old Port, Lighthouses, or the Victoria Mansion!
U is for University
Check out one of the University of Maine's great sporting events
and cheer on the Maine Black Bears!
V is for Vacation
Fall is a great time to vacation in Maine. Check out the cooler weather and beautiful foliage.
W is for Wife Carrying
Compete in the North American Wife Carrying Championship on the slopes of
Sunday River on October 6th...yep, you carry your wife through a course of obstacles -
without dropping her - over the finish line...how could this not be entertaining?
X is for X marks the spot
Check out Geocaching in Maine. It's like a modern day "hide and seek"
Y is for York Harbor Inn
The York Harbor Inn offers 6 lodges including luxury rooms with ocean views.
Check out one of the shopping weekend packages in November!
Z is for Zipline
Fly through the air on a Zipline tour and Adventure Course at Monkey Trunks in Saco!
Enjoy the Maine fall!