Make This Mother's Day One To Remember May 9, 2020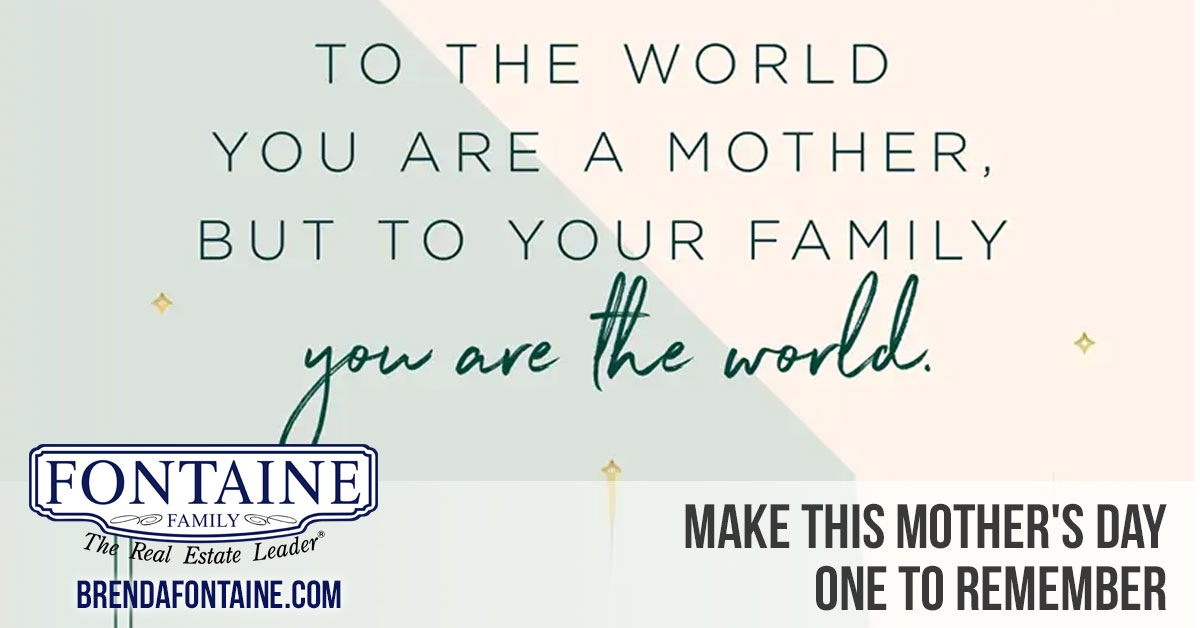 Nothing feels normal right now and your typical Mother's Day plans may have changed due to the pandemic and social distancing, but there are other ways for you to give your mom the Mother's Day you know she will love. No matter where the special woman in your life lives, everyone has been feeling the stress of the day to day and trying to make life feel as normal as possible. While living without connections to your friends and family is difficult, you still have many opportunities to make this Mother's Day one to remember even considering the current circumstances.
With a little love and inspiration, here's some simple ideas to celebrate mom this weekend. Take the time to let your mom know how much you care about her on this day. Don't forget...a little effort always goes a long way!
Virtual get together
Getting together in person may not be an option, but a video chat to catch during her morning coffee or in the evening sharing a virtual "cheers" over a glass of wine will surely put a smile on Mom's face. Try FaceTime, Zoom, Houseparty, Google Hangouts or Skype to show Mom just how much you love her.
Bring the spa to her
If one of your Mother's Day traditions was taking her to the spa to pamper herself, that can still happen. There are plenty of at-home spa treatments you two can do together either in person or over video chat.
Special delivery
Across the country or just across town, Mom's everywhere would enjoy receive something special from their loved ones in the mail. Sending a bright bouquet of flowers, a special gift card to her favorite restaurant or her favorite edibles also let's her know she's on your mind. Tight on time? Making a charitable donation in her name is a thoughtful idea.
Movie night
Pop the popcorn, grab the candy and bring the movie theatre to your living room! Stream a movie she's been wanting to see or watch one of her all time favorites. Include a few family members virtually by holding a virtual watch party where everyone can enjoy the movie "together".
Socially distanced "Hello"
If you both feel comfortable, visit Mom from a safe social distance to say "Hi" in person. You could meet up at a local park or maybe drive by with other family members in a special car parade.
Make a gift from the heart
Quarantine has brought out the creative side in many people. Break out the craft paper, colored pencils and art supplies to draw up a heartfelt a gift that will surely make her smile.
Breakfast in bed
If you're lucky enough to live under the same roof as Mom, start off the day by delivering her favorite breakfast in bed. Or maybe you're not quite the best cook in the kitchen. Check local restaurants for their breakfast menu and either pickup curbside or have it delivered.
Complete a project
Moms are busier than ever these days, so crossing off an item on that lingering house project list may be just what will make her day. She'll be grateful no matter if it's the pool that needs to be opened for summer or preparing the raised beds for her vegetable garden, a little effort on your part is much more appreciated than any gift you could ever get her.



MOTHERHOOD
Is a choice you make everyday, to put someone else's happiness
and well-being ahead of your own, to teach the hard lessons,
to do the right thing even when you're not sure what the right
thing is...and to forgive yourself, over and over again, for doing
everything wrong.
-Donna Ball
Happy Mother's Day from Fontaine Family Team!