Welcome LeAnn McNally! October 25, 2021

We're pleased to welcome new agent LeAnn McNally to our Auburn Office!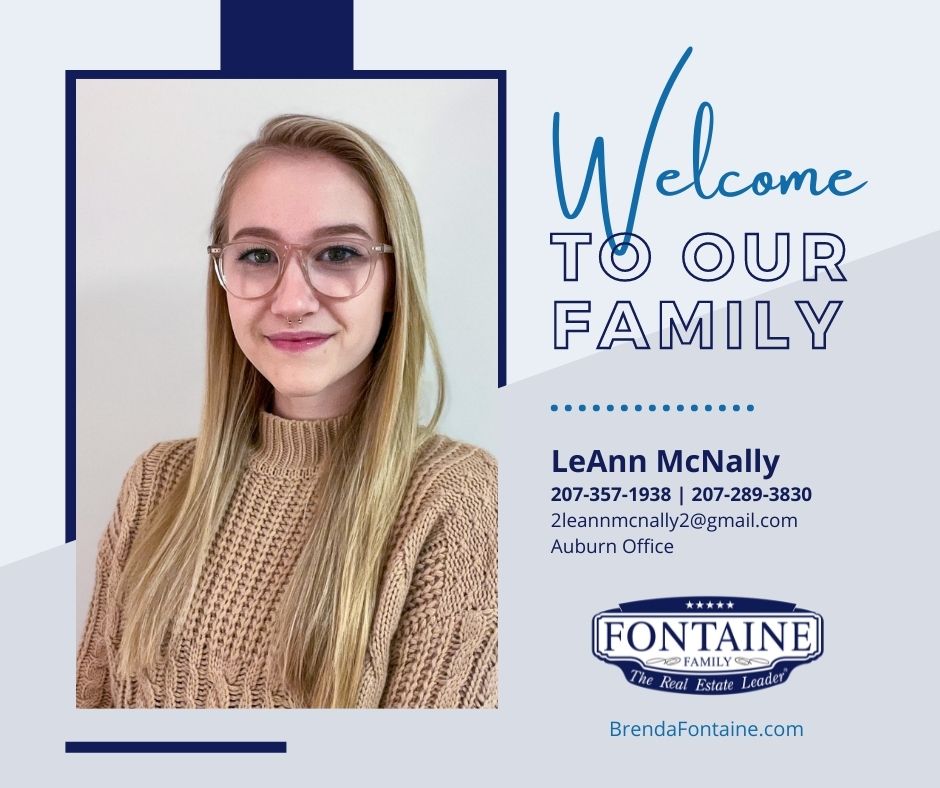 LeAnn grew up in Ashland, ME & Rumford, ME, where she attended Mountain Valley High School. She then attended University of Southern Maine where she received her BA in Psychology. Throughout college, LeAnn worked as a Sales Associate until she decided to get into the mental health field and worked as a Residential Support Worker. When she realized that wasn't the path she wanted to take, she went back to work as a Sales Associate and became a Certified Pharmacy Technician.
LeAnn's hobbies include anything DIY/decorating related; she loves decorating her home as well as all of the home projects that LeAnn and her fiancé, Brett, have managed to do together. In her free time she loves spending time with their two Aussie dogs, two cats, and 4 ducks or camping with her family up north. LeAnn currently resides in South Paris and has family all over the state, but mostly in Aroostook County, whom they visit often.
LeAnn comes to Fontaine with her sales agent license and looks forward to working with both buyers and sellers with the support of the Fontaine Team. Her strong past experience in customer service will allow her to assist her real estate clients with confidence when buying or selling a home. LeAnn will be working out of the Auburn location and can be reached at (207)357-1938 or leann@fontaineteam.com.
---
Fontaine Family – The Real Estate Leader is a highly skilled real estate team of licensed professionals dedicated to focusing on the client. Fontaine was awarded 2019 Maine Family Business of the Year, voted Best Real Estate Company in the Greater Lewiston/Auburn Area and Greater Portland Area, recognized by Real Trends as a 2019 America's Top 250 Real Estate Team and published in the Wall Street Journal in the Top 250 Real Estate Professionals ranking in the top ½ of 1% of Realtors outperforming 99.9% of the nation's Realtors.
The Fontaine Family Team serves 8 counties – Androscoggin, Cumberland, York, Sagadahoc, Oxford, Kennebec, Franklin and Somerset – in two locations, 336 Center Street in Auburn and 432 US Route One in Scarborough. For more information visit BrendaFontaine.com or call (207)784-3800 or (207)289-3830.