Homes Wanted
Check our list below to see what our buyers are currently looking for in their next home.
If it sounds like your home, we could have you under contract in 24 hours.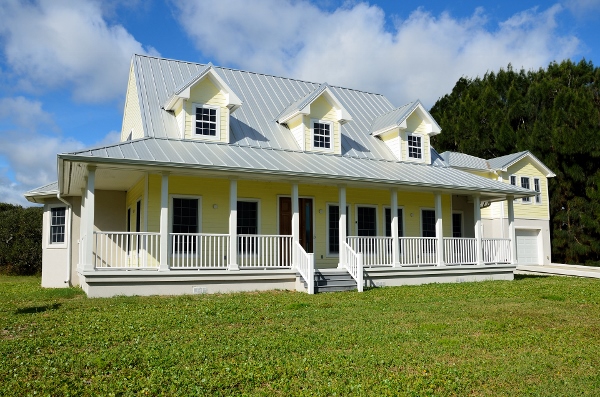 We Have Buyers Looking For Properties That Meet These Criteria:

Residential Property
GREENE, LEEDS, WALES TURNER
3 bedrooms 1 bath $150,000 to $200,000
BRIDGTON, NAPES, CASCO
3 or 4 BR, 1 to 2 bathrooms Under $185,000
Prefer in town location but flexible provided it is convenient to town.
LAKEFRONT HOME
Year round with direct frontage up to $300,000
TACOMA LAKES/SAND POND
up to $300,000
WITHIN AN HOUR FROM LEWISTON
4+ multi units in good shape with good numbers up to $300,000
LEWISTON / AUBURN
Ranch. 3 bedroom , 2 bath $125,000 - $140,000
WITHIN AN HOUR FROM AUGUSTA
Preferably north of Richmond, Any style, 3 Bedrooms, 1.5 bath
$175,000 - $275,000
TURNER OR LIVERMORE
Home on foundation near Route 4 up to $125,000
3 bedrooms up to $125,000
LEWISTON / AUBURN
condo with 3 bedrooms and a garage
LEWISTON, AUBURN, SABATTUS. or MINOT
3 bedroom, 2 bath home with a 2 car garage
WITHIN 20 MINUTES OF LEWISTON / AUBURN
with 1 floor living near a fishing hole up to $150,000
CAPE ELIZABETH or SOUTH PORTLAND
home near beaches up to $500,000
HARTFORD, CANTON, BUCKFIELD, TURNER, or GREENE
2 bedroom home up to $125,000
SCARBOROUGH, BIDDEFORD, SACO, or OLD ORCHARD
home or condo with 2 bedrooms & 2 baths - up to $300,000
AUBURN
home within walking distance of Davis Avenue - up to $200,000
LEWISTON/AUBURN or SURROUNDING
3 bedroom with garage and 1+ acre - up to $200,000
ANDROSCOGGIN, KENNEBEC, or OXFORD
3 bedroom with 2 car garage & 20+ acres - up to $600,000
SABATTUS, WALES, MONMOUTH, GREENE, TURNER or LEEDS


raised ranch - $125,000 to $145,000
HARPSWELL, GEORGETOWN, or DRESDEN
ocean or river view with 3 bedrooms & 2 baths - up to $550,000
KITTERY


home with 2,000+ square feet & garage - $250,000 to $500,000
LEWISTON or AUBURN


up to 100,000
single-family up to $170,000
SCARBOROUGH, BUXTON, or GORHAM


with a garage - $350,000 - $500,000
MANCHESTER


unique home with 10+ acres up to $350,000
TAYLOR POND


home up to $400,000
POLAND, MECHANIC FALLS, OR MINOT


from $185,000 to $220,000
STANDISH, RAYMOND, OR HARRISON


up to $200,000
WATERFRONT


on Woodbury Pond
TOPSHAM, FREEPORT, OR LISBON
with 3 bedrooms & 2+ baths up to $175,000
STANDISH, BUXTON, OR SACO
with 15+ acres up to $350,000
BOWDOIN
with 10+ acres uo to $275,000
MONMOUTH
with 10+ acres up to $325,000
MONMOUTH
with waterfront up to $400,000
BUXTON, STANDISH, GORHAM, WINDHAM, GRAY, OR RAYMOND
with 3 bedrooms - $160,000 to $180,000
LEWISTON
up to $125,000
SCARBOROUGH OR CAPE ELIZABETH
4 bedrooms and 2 baths - up to $550,000
GORHAM OR WESTBROOK CONDO
single-level with 2 bedrooms - up to $285,000
LAKEFRONT CLOSE TO PORTLAND
with 2 bedrooms, seasonal okay - up to $250,000
NORWAY, PARIS, OR OXFORD
$100,000 to $140,000
AUGUSTA - MAYFAIR AREA
$125,000 to $175,000
MONMOUTH, WINTHROP, OR LITCHFIELD
with 5-10 acres - $175,000 to $225,000
LEWISTON/AUBURN AREA
with barn or suitable large space to refinish furniture - up to $250,000
FALMOUTH, SCARBOROUGH, CUMBERLAND, PORTLAND, SOUTH PORTLAND, OR GORHAM
up to $575,000
POLAND, MINOT, OR MECHANIC FALLS
$175,000 to $250,000
WINDHAM AREA
Waterfront camp - fixer-upper is okay - up to $100,000
WATERFRONT HOUSE OR LOT
with large 2+ acres - up to $130,000 for land or $500,000 for house
LEWISTON
only with 3 bedrooms, 2 baths, & 2 car garage - up to $250,000
MINOT, POLAND, or MECHANIC FALLS
newer home with at least 1,500 sq ft - $175,000 to $250,000
FALMOUTH
3 bedroom - $250,000 to $325,000
WINDHAM or GRAY
on Crystal, Collins, or Pettingill Ponds
GREENE, TURNER, LEEDS, SABATTUS, MONMOUTH, or WALES
$125,000 to $150,000
TURNER, BUCKFIELD, or PARIS
with 2+ bedrooms and a garage - from $75,000 to $125,000
TURNER, LEEDS, or GREENE
with 3 bedrooms, 2 baths, & garage - up to $160,000
SINGLE FLOOR CONDO
with 2+ bedrooms & garage - up to $130,000
MONMOUTH, WINTHROP, or READFIELD
$150,000 to $225,000
TURNER, LEEDS, or LITCHFIELD
3 bedroom with garage from $150,000 to $200,000
LEWISTON/AUBURN OUTSKIRTS
updated home up to $200,000
MINOT, POLAND, or MECHANIC FALLS
between $200,000 to $250,000
AUBURN
up to $225,000
BOWDOIN
home with 5+ acres from $250,000 to $300,000
TACOMA LAKES
flat lot from $300,000 to $400,000
GORHAM
3 bedroom, 2 bath with 1+ acre from $175,000 to $200,000
WINDHAM, GRAY, or STANDISH
waterfront on small pond from $200,000 to $300,000

FALMOUTH
3 bedroom up to $325,000
WELLS or NORTH BERWICK
2-3 bedroom up to $225,000
SCARBOROUGH, SACO, OOB, or WESTBROOK
single-floor condos up to $350,000
WINDHAM
3 bedroom, 2 bath with 2+ acres up to $275,000
SOUTH PORTLAND
2 bedroom, 1 bath up to $250,000
NAPLES
fixer-upper with 2+ acres up to $150,000
WINDHAM of STANDISH
up to $150,000
WATERFRONT CAMP
for multiple families up to $350,000
GREATER PORTLAND AREA
fixer-upper up to $150,000
SCARBOROUGH or BRUNSWICK
duplex with attached garage up to $400,000
CUMBERLAND COUNTY
house to flip up to $100,000

YARMOUTH
$175,000 to $200,000
SCARBOROUGH, SOUTH PORTLAND, or CAPE ELIZABETH
with 4+ bedrooms, and 2+ baths from $400,000 to $600,000
AUBURN
up to $155,000
SABATTUS or GREENE
up to $140,000
ANDROSCOGGIN our KENNEBEC COUNTY
up to $225,000
TURNER
up to $250,000
LEWISTON
up to $150,000
POLAND, MECHANIC FALLS, or MINOT
$175,000 to $250,000
LEWISTON, AUBURN, or SABATTUS
land up to $50,000
LEWISTON
up to $250,000
ANDROSCOGGIN COUNTY
up to $175,000
KENNEBEC COUNTY
from $175,000 to $225,000
SABATTUS, GREENE, LEEDS, or WALES
up to $100,000
POLAND
from $150,000 - $175,000
FREEPORT
up to $150,000
BATH OR BRUNSWICK
up to $130,000

TOPSHAM
with a 1st floor master bedroom up to $425,000
LEWISTON/AUBURN OUTSKIRTS
up to $175,000
POLAND, MINOT, OR MECHANIC FALLS
newer home up to $250,000
EXECUTIVE RANCH
with 3 bedrooms, large kitchen, 1st floor laundry room, & garage up to $250,000
SCARBOROUGH OR CAPE ELIZABETH
High end, move-in-ready home with 3-4 bedrooms, 2 baths, 2,500+ sq.ft.,
& 2 car garage from $450,000 - $650,000
TACOMA LAKES
home or land up to $350,000

CUMBERLAND COUNTY
home with multi-garage unit

3+ BEDROOM
with a 2 car garage in Lewiston/Auburn up to $150,000
RANCH
in Lewiston/Auburn or surrounding towns with at least .75 acre up to $175,000
COLONIAL, CAPE, or SPLIT-LEVEL
in Minot, Poland, or Mechanic Falls up to $250,000
LEWISTON, AUBURN, and SURROUNDING TOWNS
up to $165,000
YEAR-ROUND WATERFRONT
in area surrounding Lewiston/Auburn up to $400,000
LEWISTON, AUBURN, and SURROUNDING
with acreage up to $450,000
STANDISH
or surrounding area up to $360,000

VICTORIAN STLYE HOME
in Lewiston/Auburn up to $200,000
LISBON
3 bedroom home with 2 car garage up to $225,000

GORHAM, WINDHAM, or SCARBOROUGH
Cape style home with 2-3 bedrooms up to $275,000

Investment Property

LEWISTON
3 unit up to $175,000
3 UNIT
in Lewiston/Auburn
2 UNITS
in Brunswick or Bath up to $400,000
6+ UNITS
in Lewiston/Auburn
CUMBERLAND COUNTY
rehab properites

FIXER UPPERS
in Gardiner up to $100,000

OLD ORCHARD BEACH or BRUNSWICK
multi-family investment property up to $400,000

SOUTH PORTLAND or PORTLAND
Multi-family with 2-3 units up to $450,000
MULTI-UNITS
1-4 units in Portland or Lewiston/Auburn areas
MULTI-UNITS
up to 6 units for cash buyer...up to $175,000
2-3 UNIT
fixer-uppers in Biddeford, Saco, or South Portland...up to $200,000
MULTI UNITS
on Portland West End...$400,000 - $600,000
FIXER-UPPERS
including Condos, Multis, & Foreclosures in Portland...up to $175,000
INCOME POTENTIAL
needing some work in outskirts of Lewiston/Auburn...up to $125,000
Land
BUILDABLE WATERFRONT
with flat water access withing an hour of Auburn
TACOMA LAKES
waterfront land or home up to $350,000

GARDINER or LITCHFIELD
up to $35,000

PORTLAND
land up to $130,000

DURHAM
up to $200,000
OUTSKIRTS OF LEWISTON/AUBURN
large lots...up to $155,000
SCARBOROUGH, DURHAM, OR BOWDOINHAM
any lots of any size