Bill Bergeron June 26, 2018

Bill was born and raised in Lewiston and is a Lewiston High School graduate. He has been in customer service since he started working as a teenager. He has helped over 1,200 families buy or sell real estate since 1999. Bill holds a Broker's license. He has recently been certified as a Luxury Specialist. He also has extensive experience in multi-unit and investment properties as well as new construction. Bill is also a member of the elite Fontaine Ambassadors' Council. This membership consists of the top tier realtors who gather periodically for mastermind sessions for the purpose of continuous improvement in serving our clients' needs and market our listings.
He has built a successful business due to his commitment of always being extremely responsive to his clients' needs. He loves helping families find their dream home and he enjoys making the process fun for them.
He enjoys watching his children play hockey in the winter months. In the summer months, he spends time with his wife, daughter, and son at their summer place in Old Orchard Beach.
207-576-6523
bill@fontaineteam.com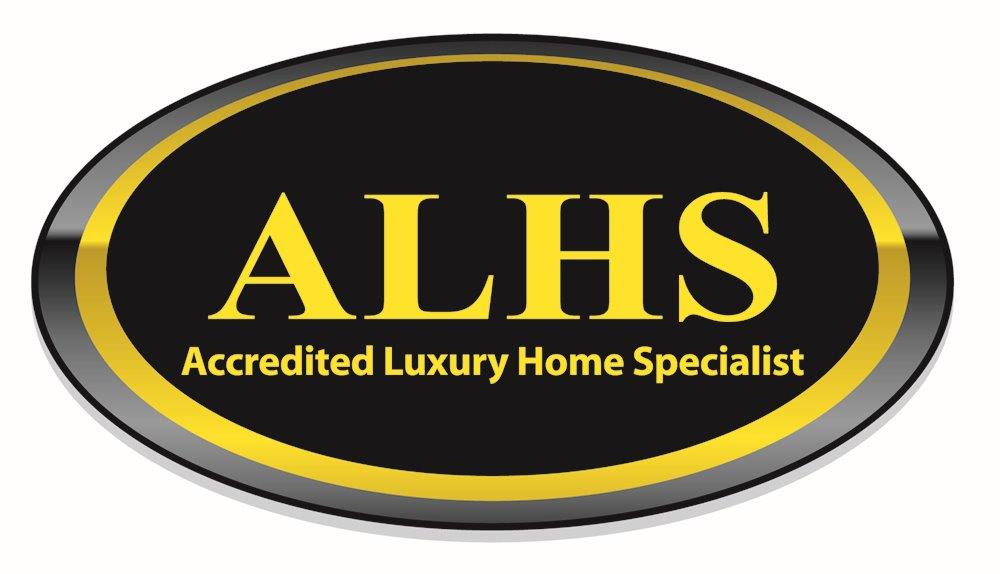 Lewiston, ME - May 7th 2020 - Billy Bergeron, real estate agent with Fontaine Family-The Real Estate Leader in your city was recently awarded the Accredited Luxury Home Specialist (ALHS) Designation from The Luxury Home Council, Inc.
The Accredited Luxury Home Specialist (ALHS) Logo is testimony to the agent's training and expertise in the luxury home marketplace. To display the ALHS logo and be accepted into the Luxury Home Council, each member must successfully complete the Accredited Luxury Home Specialist Course, meet minimum sale requirements and the agent must be in good standing with local and state licensing agencies.
Billy joins an elite membership of top real estate agents throughout the United States and Canada. Members strive to provide exceptional service to affluent clients through rigorous education focusing on the Luxury Home Market and their understanding of the special demands of affluent buyers and sellers.
Click here to see Bill's listings
Click here to see Bill's reviews on Zillow

"Fontaine Real estate was incredible to work with and so helpful. My home sold quickly and I give the credit to their whole team, especially Bill Bergeron, my agent. Answered all my questions and was always so patient. Kudos to all -they are one fantastic team. Thank you thank you👏🏻👏🏻👏🏻"
Pat Kennedy Robinson
"Bill Bergeron did a great job for me. He was responsive, thoughtful and informative at all stages of the transaction. I will definitely use his professional services again when I make my next real estate transaction in the Lewiston Auburn area."
Chris Bond | Lewiston
"I truly enjoyed working with Bill...he was right on top of any and all minor issues that popped up during the process of the sale of this land...he kept us well informed and answered all questions with confidence...would definitely work with Bill again for any future real estate needs!"
Carol Provencher | Lewiston
"Working with Bill Bergeron was an incredible experience. His vast knowledge from his 20+ years of experience, created such confidence with all our decision making. He was supportive and never pushy. He was timely in responding and quick at processing everything needed. He has a friendly personality and made us feel very comfortable from start to finish. He absolutely made this huge milestone in our lives effortless, positive, and exciting. We are grateful for his expertise and professionalism. We feel blessed to have had him walk us through the whole process."
Brandon & Natasha Russell | Google Review
"Just a note to let you know how appreciative I am to have given you a call to help sell Jim's home. You have gone the extra miles to make this selling possible. We have jumped many hurdles to complete the task. I am beyond grateful for you taking the time to go to have Jim sign the needed paperwork for selling his home. Jim was appreciative of meeting you. I have reached out to you many times by phone and you immediately answered my questions or concerns. If you had no answers, you reach out to get the info and relayed the info back to me. Bill, you put me ease when you took it upon yourself to reach out and shared the problem about the deed situation. I would highly recommend you to family and friends if they need a realtor. Meeting you and working with you was a pleasure. Thanks a million."
Linda Everett
"It is a hard market for house hunting right now and we did not know where to start. Our agent, Bill, is so knowledgeable and patient with us as we embarked on this journey. He provided us the best guidance, but always left the ultimate decision to us. What I am most appreciative of is that he would not let us settle. He made sure that we were hitting the boxes on our "must have's" and "would be nice" lists. He also added some humor to the mix. Through the whole process, everyone in the agency was communicative, informative and understanding of our needs and timing. This is the second time that we have worked with Fontaine and I would come back. Thank you everyone!"
Brittany Blais | Google Review
"Wonderful experience! I called the office randomly and was easily in contact with Bill Bergeron. Bill was very knowledgeable about local lenders, assisting me on multiple choices to find financing. He continued to support with purchasing land, and connect me to local builders. He patiently waited till I was comfortable selling my current house. During the selling process Bill was quick to answer any questions I had. And looked out for my best interest on the multiple offers I received on my house. We ended up being under contract in 3-days. He was patient and kind. I can't recommend this office enough! I give his name to all my friends and family for their real estate needs."
Malia Pizzo | Google Review
"Bill was a huge help with finding us land for our new home! The process was easy and quick!"
Casey Lacasse | Google Review
"We worked with Bill Bergeron who was amazing! He was very responsive and knowledgeable. We've worked with several Realtors over the years and our experience with Bill and the Fontaine Family Team really stands out! Bill is very resourceful and knows a lot about all types of real estate properties! We would recommend Bill Bergeron to our family and friends!"

Andrew and Chrissy | Google Review
"Billy has been our realtor in both of our purchases and both times we have had an exceptional experiences. Not only is he a pleasure to work with but my wife and I trust his experience and expertise immensely."
Daniel Fontaine | Google Review
"Bill and the team were great to work with. Patient, kind and knowledgeable!!"
The Wilson's | Google Review
"My husband and I worked with Bill at the Fontaine Family to sell our townhome in Lewiston and could not have had a better experience. The entire process from start to close was seamless. Bill had excellent communication with us throughout the process and we always felt comfortable reaching out with questions. We would highly recommend working with Bill and this team!"
Eliza Jeffereis | Google Review
"Bill Bergeron was absolutely wonderful to work with...he answered all of our questions efficiently and in a timely manner, and kept the process running smoothly throughout the entire transaction. I wouldn't hesitate to recommend his services and Fontaine Family Real Estate to any of my friends or family."
Scott Blake | Google Review
"Bill was really a joy to work with. Very easy going and to the point. Thank you for your expertise. We look forward to working with you again!"
Christie Bernier | Google Review
"Had a wonderful experience with Bill Bergeron!!! My mother was an out of state seller and he explained every aspect of the sale, on got us a GREAT price!!! Would 100% work with him again!!!"
Kathy Morris | Google Review
"Working with the Fontaine Family was worry free. Billy was very professional and thorough. We got answers very timely and he always made sure we understood what was needed next. This was a very smooth process. Thank you!"
Mike Surette | Google Review
"Bill put our interests first and was infinitely patient with our questions, concerns, and our demands of his time. We felt lucky to be in such good hands. Bill's mother-in-law Brenda was the one who helped us buy 25 years ago! We hoped she was still working, so we called. We will say that the Fontaine Family Team carries on a great family tradition, a tradition of helping customers to find and to sell houses to their (customers) great satisfaction."
Yunqin Yang | Lewiston
"Fontaine Family has stuff together. Bill Bergeron is friendly and knowledgeable. Have worked with him twice. Will use him in near future."
Phillip Thibeault via GoogleMyBusiness
"Very helpful and answered any questions quickly."
Shawn Kelly | Lewiston
"Professionalism and promptness to email/phone messages. You won't be disappointed."
Diane Nelson | Minot
"We felt very comfortable when meeting with Bill. He always returned our calls almost immediately. We will recommend him to friends and family for sure!!
Nancy Toussaint | Lewiston
"Bill Bergeron went above and beyond our expectations! He was always accessible, knowledgeable, friendly, calm and willing to help us in any way we needed."
Kathleen Bergeron | Monmouth
"Bill Bergeron was VERY responsive to any questions I had , No matter how small or large they were. Any day or weekend, that is very important to me as a seller. In my opinion if you choose this office you have made the right move . They truly are A TEAM. Great Job."
Jim Chervenak | Lewiston
"Bill was one of the best! He found us a home that fit us perfectly before it was even on the market and then when we had to sell that same home in a very unfortunate situation he handled all the proceeding with empathy, discretion and grace. He also assisted us with buying our second FOREVER home!"
Elizabeth Turcotte | Auburn
"Bill was super helpful as we bought our very first home! He was honest and direct and incredibly supportive!"
Rebecca Dalessandro | Lewiston
"Bill was so easy to work with. He made the selling and buying of a new home so simple and stress free!"
Cynthia Gagnier | Lewiston
"Had a great experience with Bill. He knew exactly what we wanted and was always knowledgeable when I would send him a property I liked. He saw lots of houses with us but never got frustrated with us and eventually got us a great deal on our home!"
Valerie Morin | Lewiston
"Bill was extremely friendly and always willing to listen to our needs. He never pressured us into anything we didn't want unlike a prior experience we had."
Jacob Letendre | Livermore
"Bill was a pleasure to work with. Very professional and knowledgeable. When we saw a house that we were interested in and he wasn't available to show it he made sure someone could meet us so we could see it before others did and made bids. We made our offer in time and got it! Our previous realtor felt a bit pushy. I felt no pressure from Bill to bid on a house until we were certain it would work for us. It really felt like he was just as excited about finding the perfect house as we were. Such a great experience!"
Tanya Sadler | Auburn
"I liked how down to earth Bill was and how easy he was to talk to. In the course of 3 years we sold one house, bought another and he helped me to sell my parents house (in a week!). Every transaction was quick and seamless!"
Tammy Levasseur | Lewiston
"I looked at many houses before buying and Billy never got annoyed or lost interest. He definitely earned his money with me. He helped me with advice on financing, inspections, appraisals; things I had no knowledge of. Houses I insisted on seeing, he told me I wouldn't like, that it was a waste of my time…he was right, I didn't like them. Very knowledgeable on every aspect of the home buying process and once you tell him what you want, he will narrow it down for you. He's the professional, trust him!"
Christopher Fournier | Lewiston
"Looking at houses Bill would point out concerns about the house. Such things that would need to be replaced soon rather than looking over the flaws and just trying to make a sale. Made him more trustworthy and honest. Personable and really looked out for me rather than just trying to make a sale."
Kristopher Bouchard | Auburn
"Bill was attentive to our needs and requirements. He was helpful and honest."
Nathalie Nepveu | Bowdoinham
"Bill is easy to work with and will help you find what you're looking for."
Hillary True | Lewiston
"You made the entire process easy and clear. Bill was prompt in answering questions and he is real with us. The technology that Fontaine utilizes allowed us to manage the process without having to physically sign papers, track showings etc. You are real and I could see the support you provide to each other during the entire process. You support the community and are locally owned!"
Sam Michaud | Lewiston
"If you need a realtor let me recommend Bill and the Fontaine Reality they know the market and what they are doing. The honesty and integrity that Bill has showed us with our property when we listed it and he continues to demonstrate those values as we look for our new home."
Keith Petrin | Auburn
"Ask for Bill! He was very helpful and patient. Bill was very knowledgeable in all areas of the home buying process and pointed out things that I wouldn't have thought of to help me make important decisions in finding the right home for me. I felt that Bill was focused on helping me and not just trying to sell a property, he was also very knowledgeable on important aspects of home, these are a few of the many things that set him apart from the rest. I feel comfortable recommending his services to anyone I know."
Jennifer Uwaechia | Lewiston
"Simply put, you have always made it a very easy process for us. Always keeping us informed and responding to questions very quickly. Bill is a great guy, good sense of humor and his knowledge is second to none."
Adan and Kelly Johnson | Lewiston
"Always a great and professional experience with personal attention."
Sandra Sacco | Poland
"We have used the Fontaine Team from long ago when it was just Brenda herself going out and listing properties. We have always been very satisfied and therefore have not used any other Realtor. We began with Bill long ago as well and he has never disappointed. We love working with Bill and we tell a lot of people about the Fontaine Team. Bill is great. We love working with Bill. His personality is great. Not a pusher but gives us advice. He has always worked hard and is very professional."
John & Ann Nault | Monmouth
"This is the second time I've worked with Bill and am again very satisfied with his services. As usual, he was responsive and answered every question in a prompt manner. We were also grateful for use of the Fontaine moving van. I think the 'family' factor makes a difference."
Cynthia Bailey | Lewiston
"The efficiency of the agent as well as how much energy he put into this listing. He kept us informed during the entire process. Great service."
Patricia Fournier | Lewiston
"We used Fontaine back in 2005 to purchase our first home and have been happy home owners since! We worked with Bill and he was top notch! He had our best interest in the fore front always it was a smooth seamless process we would recommend Fontaine to family and friends for any real estate business in the future!" Christy Le via GoogleMyBusiness
"Bill seemed truly dedicated to finding our forever home and was a pleasure to work with. He was professional and quick to respond. When Bill couldn't make it quickly, he coordinated a showing with his wife. This may be why we got the home we did!"
Tanya Sadler | Auburn
"Bill was open to our needs and very helpful. All positive interaction, always replied to my texts, even on weekends"
Lisa Bernier | Winthrop
"Everything went great. Working with Bill is a very personalized experience. Any questions I had were answered promptly."
Katherine Henry | Lewiston
"Bill was very responsive. He provided the best service I've had in Maine."
Cynthia Bailey | Lewiston
"Bill was very professional, knowledgeable of the market and attentive to our needs. I liked the text communication on when there was a viewing and the feedback of when there was a showing."
Roland Pelletier and Rachel Haines | Lewiston
"No one else can beat Fontaine Team - you've sold 3 houses for us and 2 of them were sold in less than a day! We wouldn't have worked with anyone other than Bill - we know you're the best! Everything was explained clearly, you got back to us right away when we had questions. Every aspect was professional and efficient. Everyone went out of their way to assist us."
Kelly Johnson | Lewiston
"Bill and the Fontaine Team are great, you won't be disappointed! Their customers service is excellent and the staff is friendly and courteous!"
Derek Webb | Lewiston
"No nonsense - Bill was great to deal with. He took all the stress out of selling. I couldn't have asked for things to go better."
Jonathan Kelso | Lewiston
"Bill was professional, always available. Bill did more than we expected to make sure we sold our home. And your support staff was patient, caring and treats you with respect."
Adrien & Odette | Lewiston
"Bill provided outstanding customer service! Up to date as far as using social media as a selling tool. Bill has a great reputation in the area, very courteous and professional. Could not have asked for better for us buying and selling hour homes"
Constance Pleau | Lewiston
"If I ever needed to hire an agent it would be Bill! Bill was very supportive and personable. He was also very quick to respond to any questions. Bill listened, was knowledgeable and supportive! He brought us to our dream home!
Darcy Nelson | Greene
"All interactions were prompt, professional, & clearly communicated. Bill offers superior service, responsiveness, & industry knowledge."
Hunter & Kathleen King | Harpswell
"Bill was quick to respond, lined up showings quickly, was straightforward and professional. He is a great agent that will find you what you want and get you the best price. Everything went well working with your support staff as well."
Alison Stimson | South Paris
"Bill provided great client support, great service, and attention to detail. Free truck rental was very helpful."
Nathalie Nepveau & Philip Laperriere | Bowdoinham
"Bill provided an honest assessment of home price and quality of construction. There was no pressure to find a home quickly."
Jennifer Hould | Freeport
"Bill was personable, honest, professional, and thorough...an awesome guy!"
Amedeo & Carolyn Gallotto | Litchfield
"Bill is knowledgeable of home construction, the area, and is honest...especially regarding value."
Joline Callahan | Cypress, TX
"Bill was always responsive. He provided good info on comps and areas we searched."
Logan and Max Donahue | Scarborough
"Bill is truly very professional."
Mark & Sheila Ferguson | Turner
"Great pics, great marketing, and professional attention. Bill is great!"
Richard Kullson | Greene
"Bill was dedicated, thorough, and honest. Excellent service!"
Gerard and Pauline Poulin | Lewiston
"Bill gets the job done. If you want results, hire him!"
Mark and Sheila Ferguson | Turner
"Bill is very knowledgeable, patient, and honest when specific guidance or advice is needed. He is so easy to deal with and helped me through the process."
Shane Hodgson | Oakland
"The personal attention, the frank way Bill has about him (no BS), and attention to detail make the difference! For an honest opinion on your property from how to stage items - to update - to pricing, you won't get a better team. They were all professional and answered questions in a timely manner."
Tammy Levasseur | Lewiston
"Bill was quick to return inquiries making everything as easy as possible. He was always respectful, courteous, and timely!"
Richard Perreault and Cheryl Sessions | Old Orchard Beach
"The Fontaine Team was willing to take the time to help us find exactly what we were looking for."
Philip and Nathalie Laperriere | Lewiston
"I am very pleased. My home was advertised as promised. Bill worked with us on pricing, and had contractors estimate fixes/repairs. Bill was very responsive."
Ashley Knowlton | Lewiston
"Great customer service and availability! Go Bill or go home!"
Richard Paradis | Lewiston
"Bill was professional, knowledgeable, but down-to-earth and relatable. He only showed us properties meeting our criteria."
Daniel Fontaine | Wales
"Bill was incredibly responsive, but more importantly, he understood that we didn't want to just sell the house where we had lived for 32 years. We wanted to sell it to the right people. That was very, very important to us and he made it happen."
Judy Meyer | Auburn
"The way Bill and everyone worked with me and for me, long distance, was very nice. I lived in another state, and Bill made it easy to buy my own home here."
Bea Stamps | Lewiston
"I've known Billy for quite a few years now, and he doesn't beat around the bush, he was honest with me, and that's what I want."
Cory Chamberlain | Lewiston
"Bill was very good to work with. The team was very helpful and were good at communicating with us whenever needed."
Glen Brushwein | Auburn
"Bill was kind, thorough, and knowledgeable."
LeeLaine Picker | North Yarmouth
"Bill knows his business. He is flexible and fair."
Cathleen Schreiber | Lewiston
"Bill was professional, courteous, honest, and always available."
Richard and Joan Legendre | Auburn
"Bill is very knowledgeable and knows how to market a home to appeal to potential buyers. The interaction was great. I especially liked how you e-mailed confirmations of showings, inspections, and appraisals. I have worked with other Realtors® in the past where I felt like I was doing all the work. Bill made this sale smooth and stress free."
Marcie Martelle | Gray
"I wouldn't trust the sale or purchase of my home to anyone else. You want it done right & in a timely fashion, call Bill!"
John Brubaker | North Yarmouth
"Bill was the best! He was always prompt & always got back to me as soon as possible."
Perry Robichaud | Sabattus
"I felt like I never needed to ask a question...they were always answered before I asked! I loved the text notifications and felt that I was always up on what was going on. I had lots of showings and a quick sale!"
Kristine Brushwein | Lewiston
"Bill was straight forward, honest, fast moving, creative, and a problem solver. He returned communication very quickly. Bill would be hired again 100%!"
Kathleen and Robert McGowan
"Bill is professional and very knowledgeable. His top priority is results and honesty/integrity. He responded quickly to communications."
Michael and MaryAnn Methvin | Wales
"I was impressed with Bill from the get go to now. There was no pressure - that's huge. He was also honest - I believed his price. Fontaine is one of the most successful Realty companies out there and Bill is definitely the guy to have."
Lou Morin | Greene
"Bill was very professional but also personable. I've only worked with one other agent, but Bill was much more knowledgeable, especially specifically about a waterfront property in my area."
Margo Jones | Boston, MA
"My wife and I have used Bill for several home sales and home purchases in the last 5 years; both to purchase our home as well as just the month; to sell my Aunt's home due to her passing. It took only 21 days from the date the listing was signed and posted on the MLS to the closing date! We have known Bill personally as well through work relationships. He is very skilled in knowing of the buyer's needs or seller's needs along with having a great personality and being resourceful in bringing a potential buyer of seller together. He keeps you frequently updated and works well with other brokers and has relationships with most of them. A very trustworthy person who is very professional too. Having a family, he is very aware of family needs in selecting a home as well. We certainly recommend Fontaine Realty, as they are a down to earth, easy to deal with firm being one of the few that has a large behind the scenes support team, so your broker can focus on you and helping you find a new home or sell your existing one."
Steve Vermette | Augusta
"Bill was very personable, realistic, and honest. He was so helpful throughout my entire home buying process. I liked the options of calling or e-mailing Bill. I always heard back right away, and that flexibility with communication was critical due to the nature of my job! Bill was very easy to work with."
Rebecca Ledger | Lewiston
"Bill was very knowledgeable, very personable, and professional. His great advice resulted in the quick offer on the sale of our home. He was the best with negotiations! Bill carried us through our journey with
great expertise and compassion."
Jim and Rachel Bossie | Turner
"Bill Bergeron and the Fontaine Family know real estate. Bill was very professional and confident. He knows the community and people."
Dan Levaseur | Lewiston
"Bill was awesome throughout the entire process. He always provided great support for us. He did everything in his power to keep the process low stress!"
Brian Tobey | Lisbon Falls
"Bill is professional and knowledgeable with a good personality. He is a hard-working, down-to-earth person."
Richard and Wendy Kullson | Lewiston
"Bill is an excellent agent. Customer service is excellent. There is no other Real Estate agent I would want."
Joan Thistle | Lewiston
"Bill was professional and helpful. He was first class, honest and to the point."
John Gamache | Lisbon Falls