Best Time to Sell? When Competition Is at an All-Time Low July 20, 2020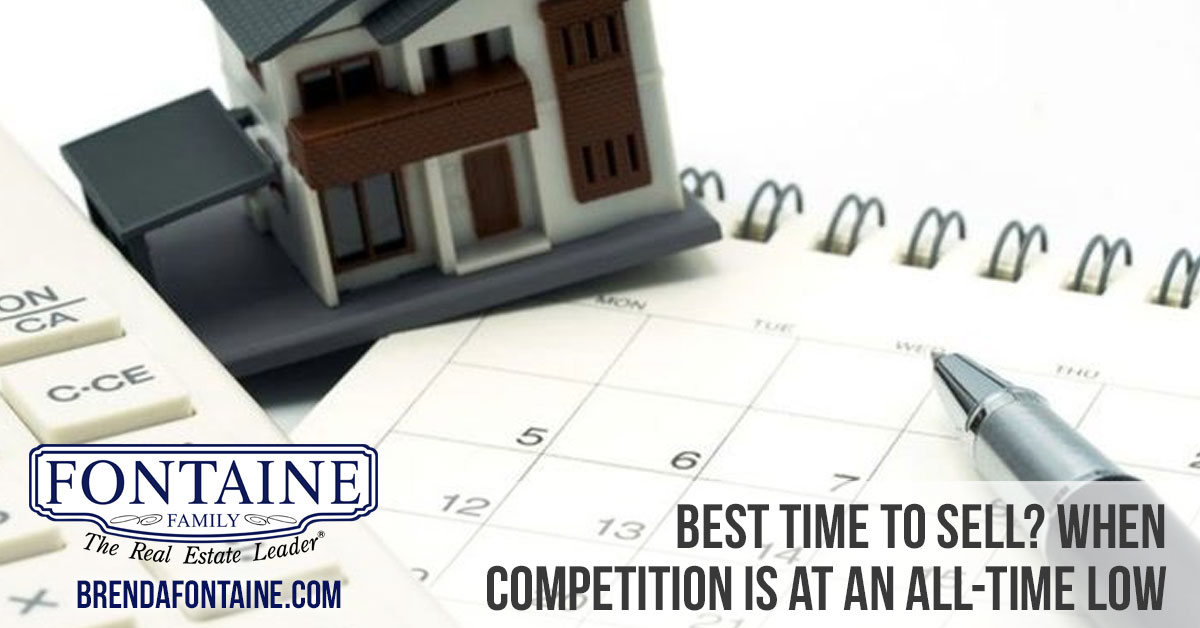 In a recent survey of home sellers by Qualtrics, 87% of respondents said they were concerned their home won't sell because of the pandemic and resulting economic recession. Of the respondents, 51% said they are "seriously worried." That concern seems reasonable considering the current condition of the economy. The data, however, is showing that home purchasers are still very active despite the disruptions American families have experienced this year.
The latest Existing Home Sales Report published by the National Association of Realtors (NAR) revealed that 340,000 single-family homes sold in this country last month. NAR's most recent Pending Sales Report (homes going into contract) surpassed last month's number by over 44%, which far exceeded analysts' projections of 15%. ShowingTime reported that appointments to see homes (both virtually and in-person) have increased in every region of the country and are up 21.4% nationwide over the same time last year.
While buyer activity is surging, the number of listings has fallen to an all-time low. Zelman Associates, in their latest residential real estate report, revealed that housing inventory as a percentage of households has fallen to 1.2%, which is half of the long-term average and lower than any other time in our history.
Bidding Wars Heating Up Again
With buyer demand growing and the supply of available homes shrinking, purchasers are again finding themselves needing to outbid other buyers. NAR, in a recent blog post, revealed:
"On average, there were about three offers on a home that closed in May, up from just about two in April 2020 and in May 2019 (2.3 offers)."
Bidding wars guarantee houses sell quickly at a price near or even slightly over the listing price.
Bottom Line
If you're thinking of selling, don't be concerned about putting your house on the market right now. There's no better time to sell an item than when demand for it is high and supply is low. It is exactly at that time when you will negotiate your best possible deal.
---
Well informed homeowners choose The Fontaine Homeselling System to obtain them top dollar faster, along with a stress free experience. We know buying or selling a home can be very stressful and emotional, but when you have an experienced, top-producing agent on your side, you are more likely to have a smooth and successful home sale. Contact one of our agents today to start discussing the process of selling your home and/or finding your forever home!
Fontaine Family Team
Family Owned and Operated Since 1983!
Serving Cities in Southern & Central Maine including Portland, Bangor, Saco, Brunswick, Scarborough, Auburn, Augusta, Lewiston, Old Orchard Beach, Falmouth, South Portland, Cape Elizabeth, Wells Beach, Ogunquit and beyond.
Auburn - 207-784-3800
Scarborough - 207-289-3830
Search all Maine homes for sale here: BrendaFontaine.com