Big Demand for Small Homes January 8, 2020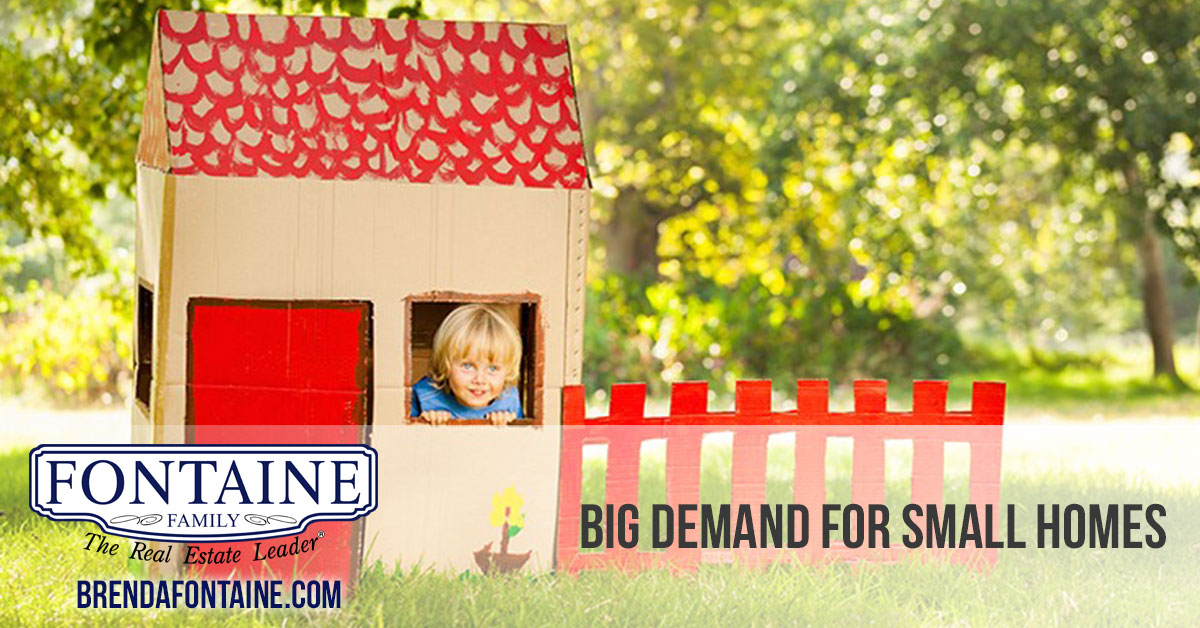 With the housing market stabilizing and trending upwards, we decided to take a rare moment to reflect on what housing might look like in 2020. If current trends hold true, then we can expect a slower market than we've become accustomed to with smaller homes being considered more often since they are more affordable. But don't mistake this for a buyer-friendly environment – the available inventory will continue to thrive and the market will remain competitive especially when inventory is low.
While the current real estate situation is a confident one entering into 2020, we might be seeing the market is trending towards less the dream of owning a larger home and more the reality of owning a smaller home.
Since 2015, the square footage of newly built houses has been decreasing, according to Yahoo Finances. This trend is not projected to change as we continue into the beginning of the year.
"We expect this downsizing trend to continue in 2020, driven by a confluence of economic and demographic trends."
Why are smaller homes trending now?
There are a few main reasons for this demand:
"Many of today's younger, millennial home buyers have expressed a preference for denser, more urban homes that are more walkable to shared amenities."
"Today's older homeowners are expressing a desire for smaller, less maintenance-heavy and more accessible (read: less stairs) homes as they age and move into newer homes."
With these two demographic groups surging through the market, the demand for smaller homes is rising. If you're a homeowner with a smaller-scale house, now may be a great time to sell, as the demand for this end of the market is surely on the rise.
Bottom Line
The demand for smaller houses will continue to rise throughout 2020. Let's get together to discuss what the housing inventory looks like in your neighborhood. It might be time for you to take advantage of this trend and sell your smaller home!
------------
Well informed homeowners choose The Fontaine Homeselling System to obtain them top dollar faster, along with a stress free experience. We know buying or selling a home can be very stressful and emotional, but when you have an experienced, top-producing agent on your side, you are more likely to have a smooth and successful home sale. Contact one of our agents today to start discussing the process of selling your home and/or finding your forever home!
Fontaine Family Team
Auburn - 207-784-3800
Scarborough - 207-289-3830
Search all Maine homes for sale here: BrendaFontaine.com