Building Wealth Through Real Estate January 30, 2020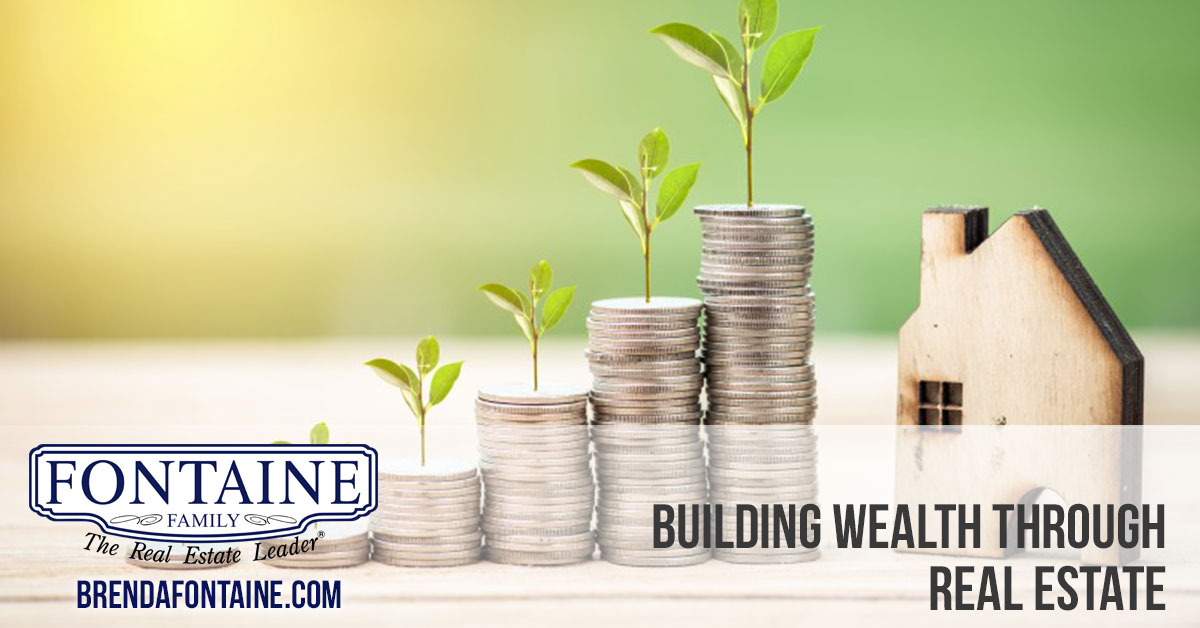 "Don't wait to buy real estate. Buy real estate and wait!"
-T Harv Eker
One of the things we always advise our real estate clients on is the development of wealth through the ownership of a couple rental properties.
It surprises us how many people think they need to have perfect credit or lots of cash to buy a rental property or two. That's simply not the case. When you go about this the right way, you can acquire a rental house and the monthly rent pays the mortgage plus a little bit of profit to boot! Additionally, the tax benefits can be outstanding due to depreciation! You'd be surprised how many people start with the purchase of just one investment property, then make it two and grow from there. Best of all, it doesn't take tons of money to make it happen and regular people do it every day!
This can be a great "retirement fund" for the typical family that would love to own a few houses outright sometime down the road.
We know someone that acquired two more houses every year (one for each of his kids) so whenever he passes on to the next life, each of his children will own a portfolio of rental houses that are owned free and clear by that time. The best part about that story is that his children have no idea he's been doing this so it will be one heck of a surprise for them several decades down the road!
We'd love to have a conversation with you, with absolutely no obligation of course. Many times we can find out a little bit about what you'd like to accomplish and some of your long-term goals. We talk to people all the time that had no idea they could create a small portfolio of properties with the entire mortgage being paid down by high quality tenants. Interested in more info??? Get in touch with an Agent today!
--------------------------
Well informed homeowners choose The Fontaine Homeselling System to obtain them top dollar faster, along with a stress free experience. We know buying or selling a home can be very stressful and emotional, but when you have an experienced, top-producing agent on your side, you are more likely to have a smooth and successful home sale. Contact one of our agents today to start discussing the process of selling your home and/or finding your forever home!
Fontaine Family Team
Auburn - 207-784-3800
Scarborough - 207-289-3830
Search all Maine homes for sale here: BrendaFontaine.com