Don't Get Spooked Out of Buying a Home...Know the Facts! October 29, 2019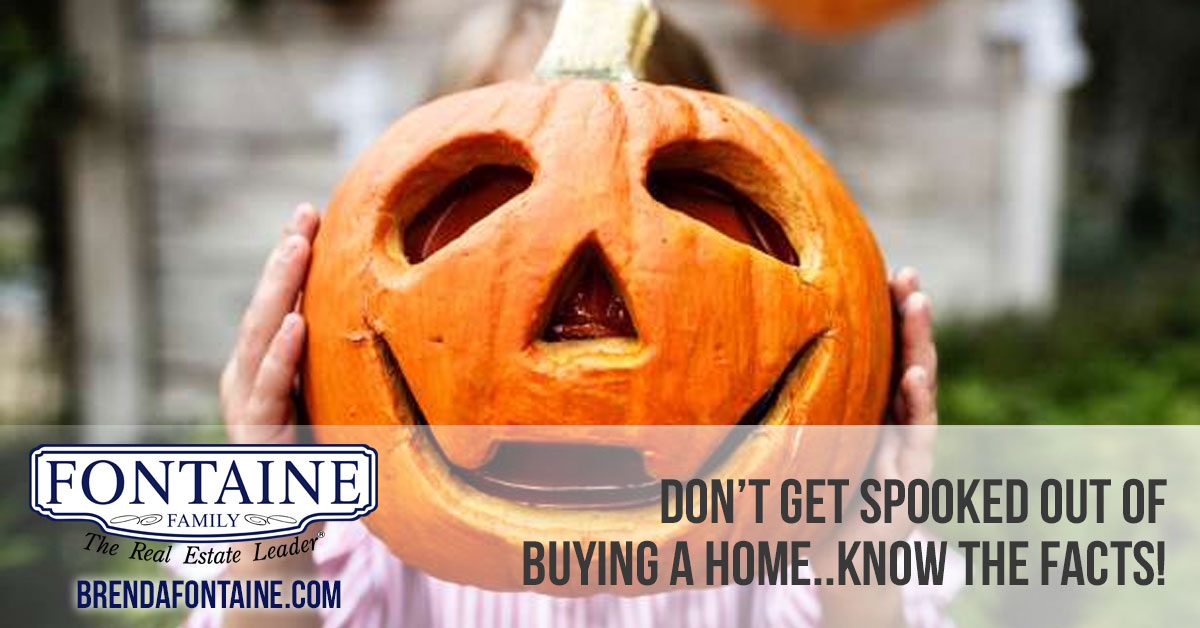 There are lots of myths out there about how hard and complicated it is to buy a home these days and it's time to bust many of them. Many potential homebuyers believe they need a 20% down payment and a 780 FICO® score to qualify to buy a home. This stops many people from even trying to jump into homeownership! If you've been contemplating buying a home and have been sitting on the fence about it, don't be scared to move forward for the wrong reasons.
Here are some facts to help take the fear out of the process: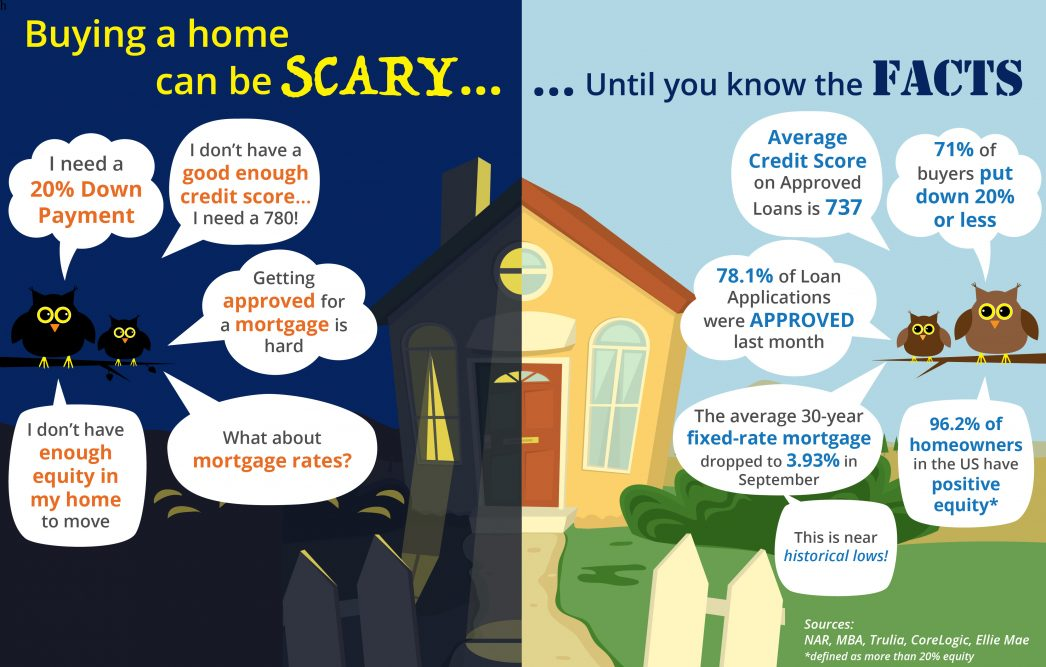 Also keep in mind...
Prices of homes will continue to rise. The Home Price Expectation Survey's most recent report projected appreciation in home values over the next five years. The bottom in home prices has come and gone. Home values will continue to appreciate for years. Waiting to buy no longer makes sense.
Mortgage rates are projected to increase. Most experts predict that interest rates will begin to rise later this year. And an increase in rates will mean an increase your monthly mortgage payment.
Some Highlights:
71% of buyers who purchased homes have put down less than 20%.
78.1% of loan applications were approved last month.
In September, the average credit score for approved loans was 737.
------------
Well informed homeowners choose The Fontaine Homeselling System to obtain them top dollar faster, along with a stress free experience. We know buying or selling a home can be very stressful and emotional, but when you have an experienced, top-producing agent on your side, you are more likely to have a smooth and successful home sale. Contact one of our agents today to start discussing the process of selling your home and/or finding your forever home!
Fontaine Family Team
Auburn - 207-784-3800
Scarborough - 207-289-3830
Search all Maine homes for sale here: BrendaFontaine.com
------------
The information contained, and the opinions expressed, in this article are not intended to be construed as investment advice. Fontaine Family - The Real Estate Leader does not guarantee or warrant the accuracy or completeness of the information or opinions contained herein. Nothing herein should be construed as investment advice. You should always conduct your own research and due diligence and obtain professional advice before making any investment decision. Fontaine Family - The Real Estate Leader will not be liable for any loss or damage caused by your reliance on the information or opinions contained herein.