Fall Home Maintenance Checklist [DOWNLOAD] August 29, 2019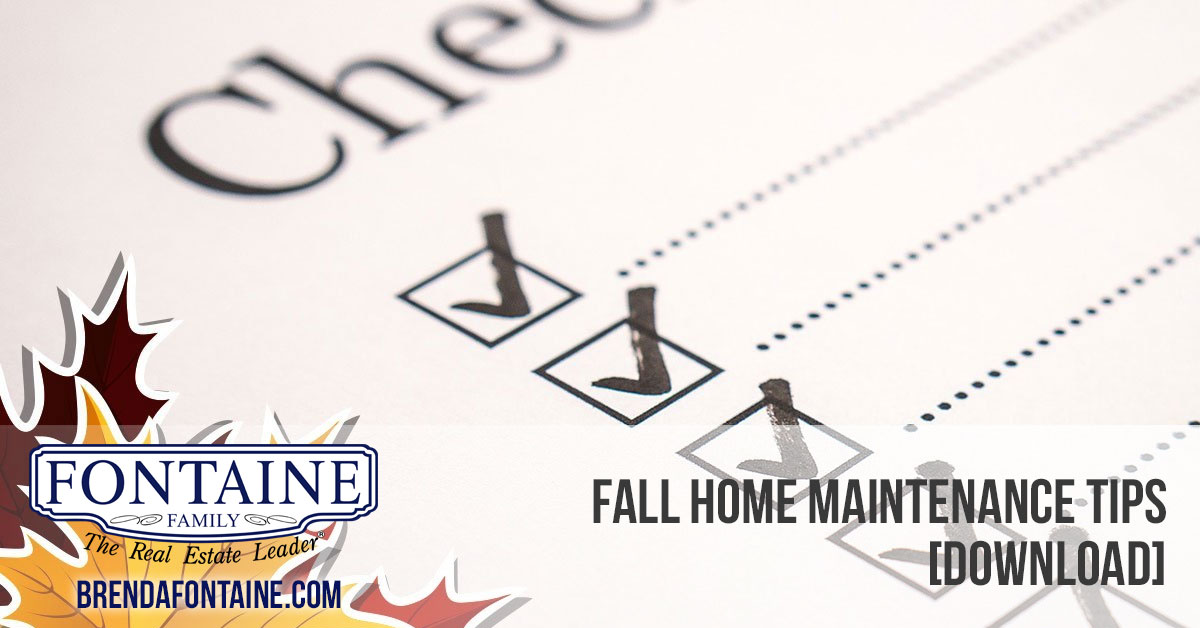 The end of summer is upon us, the nights are getting cooler and before we know it the snow will be flying. There are many Mainers happy to see the return of the autumn leaves changing color and pumpkin spice everything. While the weather is still pleasant, homeowners should take advantage of the weekends to get their home ready for the harsher winter weather to come.
Taking time now to tackle a few simple chores is sure to make winter more pleasant and prevent some nasty surprises next spring. Prepare your home for the elements with our quick and easy fall home maintenance checklist!
[DOWNLOAD] Fall Home Maintenance Checklist
Start with the outside
Drain and stow hoses and sprinkler systems
Clean leaves and debris from gutters
Give your walkway railings and stairs a solid safety check
Drain your lawn mower and store it for the winter
Take your snow blower in for a pre-season service
Check outdoor lighting for burned out bulbs and damage
Fertilize and reseed your lawn
Inspect your home's exterior for damage
Roof
Siding
Walkways
Driveways


Next, keep Old Man Winter out of your home!
Check weather stripping on each exterior door
Check and replace worn weather stripping on all windows
If there are any particularly drafty places in your house, take time to investigate the source
Have a professional chimney sweep inspect for cracks and creosote
Have heating system serviced (Except for replacing filters, never attempt to service your own heater!)
Inspect attic vents and screens for integrity
Replace batteries in smoke alarms & CO detectors
Clean dryer vents
Check inspection dates on fire extinguishers
Deep clean under/behind oven and appliances that get hot
Vacuum refrigerator coils
As you can see, that wasn't so hard! Home maintenance is key if you want to keep your home in tip, top shape; especially if you're looking to list your home for sale in the fall. Now you can rest easy knowing that your home and yard are buttoned up and ready for winter. And you'll even have more time to greet the little ghosts and goblins that invade your neighborhood and put up holiday decorations!
------------
Well informed homeowners choose The Fontaine Homeselling System to obtain them top dollar faster, along with a stress free experience. We know buying or selling a home can be very stressful and emotional, but when you have an experienced, top-producing agent on your side, you are more likely to have a smooth and successful home sale. Contact one of our agents today to start discussing the process of selling your home and/or finding your forever home!
Fontaine Family Team
Auburn - 207-784-3800
Scarborough - 207-289-3830
Search all Maine homes for sale here: BrendaFontaine.com