WANTED
Ambitious Real Estate Agent for High Paying Opportunity
The Fontaine Team knows that staying in touch builds trust. This applies to our agents as well as our clients. Fontaine offers a strong value proposition for both agents and clients.
We continue to find ways to create more value in consumer's eyes. Our leadership team finds ways to add value to our agents as well. Fontaine is deeply proud of the long standing family-focused team. Our family team enjoys helping other families realize their real estate dreams! Fontaine team built their family business by masterminding, brainstorming, networking, and learning to grow together as a close knit family team.
If you want success but not at the expense of your personal and family life - Fontaine is the best choice.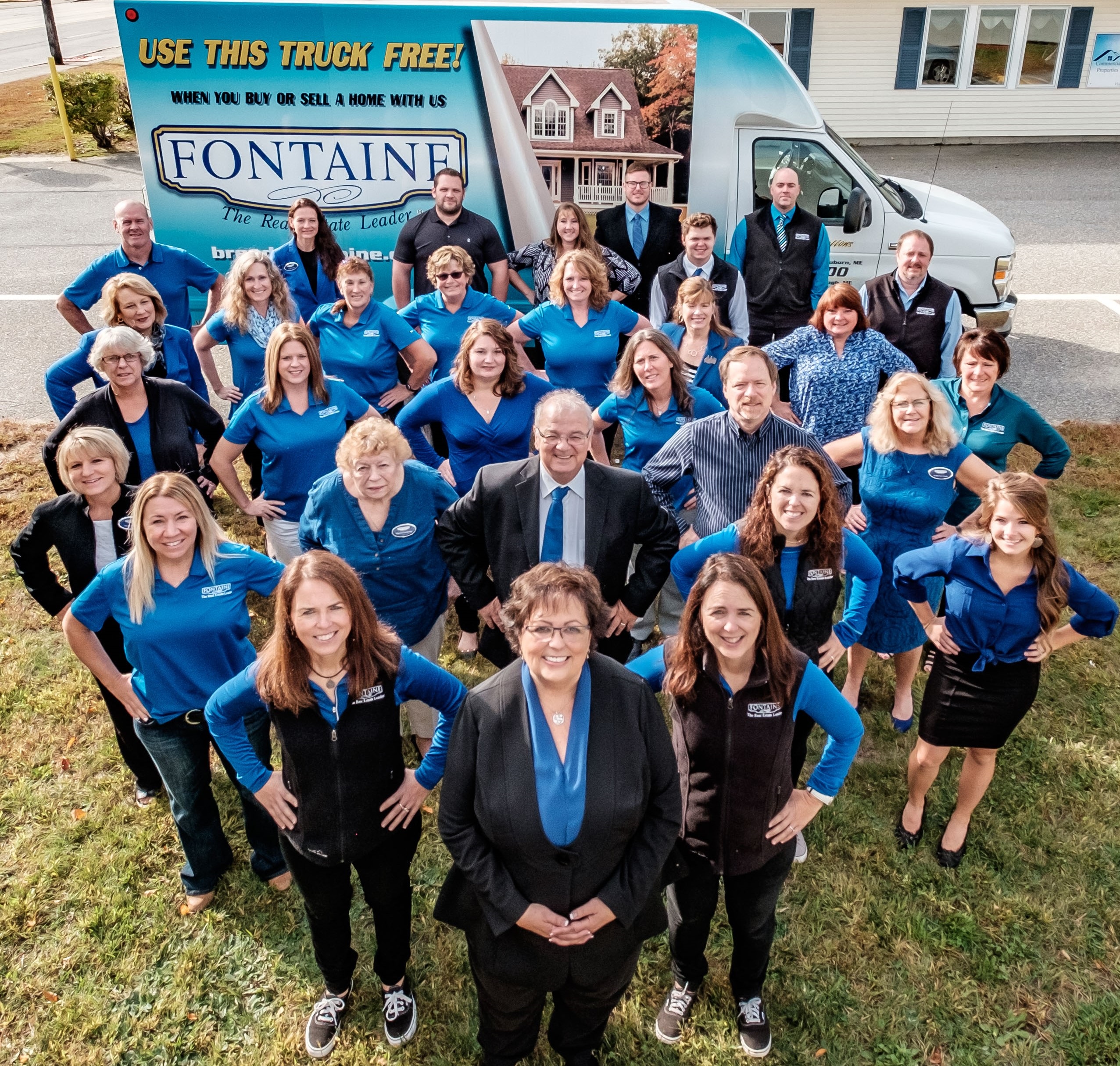 We are looking for ambitious, business-minded individuals to join our highly successful team in both our Auburn and Scarborough locations.
Click here to see why Fontaine agents joined the Fontaine Team.


THE OPPORTUNITY:

The professionals on the Fontaine Team are earning six figure income plus. The sky is the limit to what you can achieve. You can attain a higher quality of life through an optimal balance of career independence and administrative support.

Personal coaching from top ranked professionals in the nation, quality vendor alliances, positive enviroment, & world class staff support are just a few of the unique advantages of our team approach.

THE COMPANY:

Fontaine Family - The Real Estate Leader has received national recognition repeatedly. The team is named one of America's Top Real Estate Professional Teams by Real Trends and The Wall Street Journal repeatedly. Fontaine Team is ranked in the top half of 1% of more than 963,000 Realtors nationwide. The National Expert Advisors listed Fontaine as one of the Top Real Estate Marketers year after year.

THE MARKET:

Fontaine Family - The Real Estate Leader has a seven county presence, Androscoggin, Cumberland, Franklin, Kennebec, Oxford, Sagadahoc, & York with locations at 336 Center Street in Auburn and 432 US Route 1 in Scarborough.

THE SUPPORT:

You will receive the support of our unique office of the future. Unlike most real estate agents, who work all by themselves, the Fontaine Team offers a team of full time licensed Realtor support specialists who each have a specific role to play in the process of selling a home.

Our seven talented administrative staff members handle the paperwork and details which will free you to focus on the pre-qualified leads that we will supply. We pay for the advertising, the support staff and the latest technology.

THE REQUIREMENTS:

You are bright, ambitious, and hard-working. You are serious about a full-time career now or in the future, and have the commitment and self-discipline to benefit from this unique opportunity.