8 Cross Road, Vienna, ME $219,000
Listing Agent: Kelly Webb 207-212-7445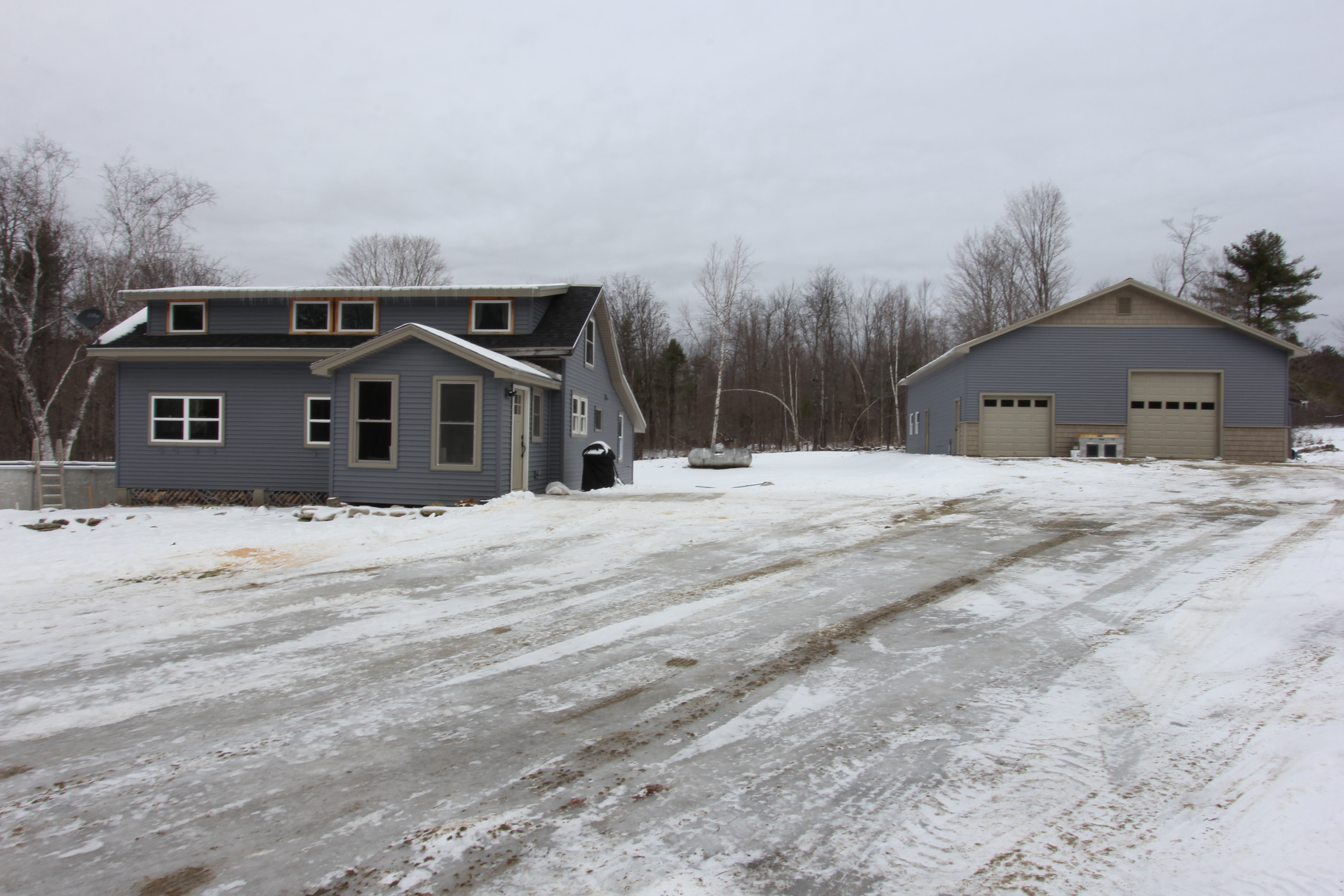 3 bedrooms - 1 bath
20.5 acres
New flooring
Kitchen with granite counter tops
New appliances
New siding
Tile shower
New 36 x 42 garage with 12.5 foot ceilings
Office area in garage
65 fruit trees
Sugar maple trees
144 Broadview Avenue, Auburn, ME $164,900
Call 207-784-3800 for more information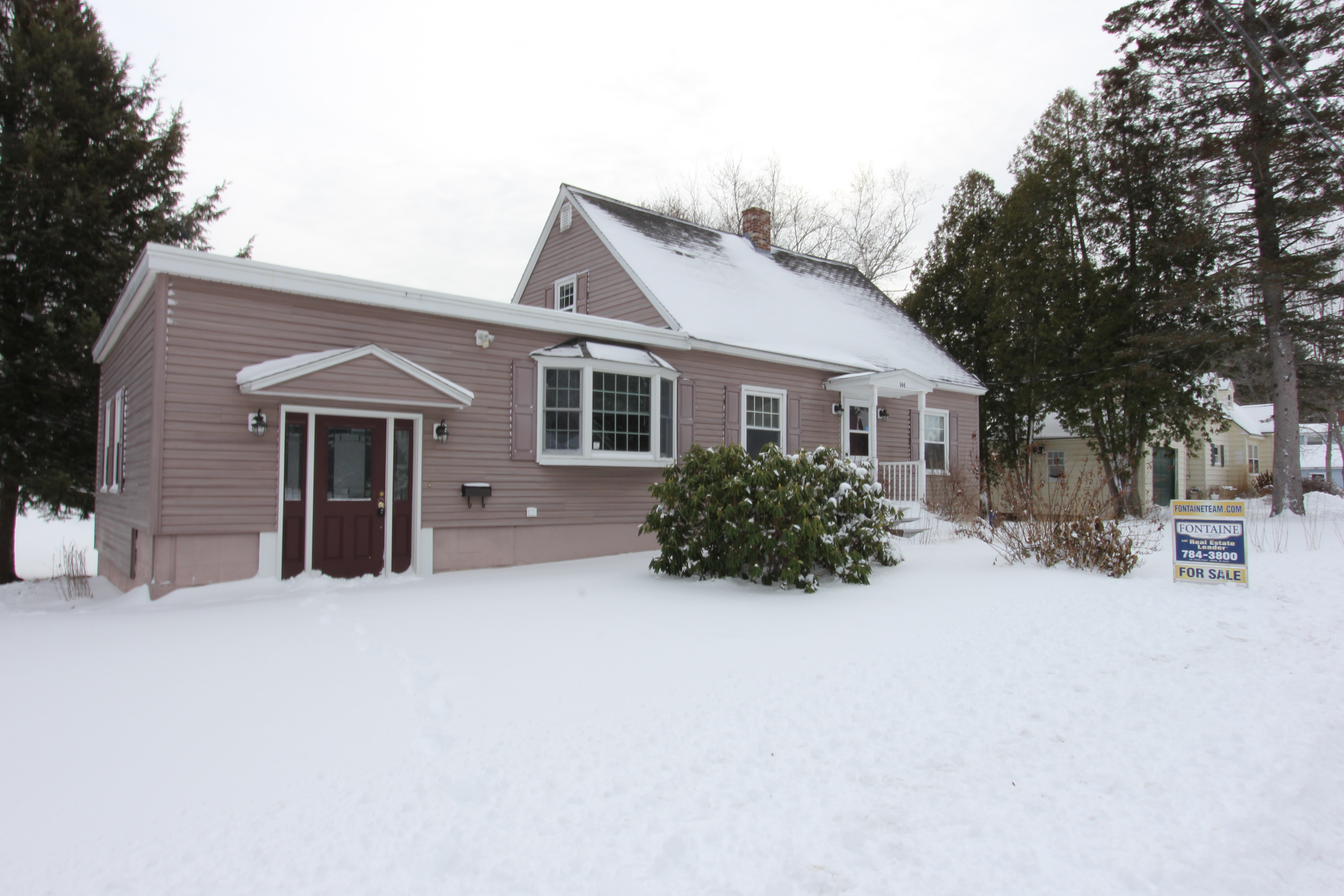 Move in condition
3 bedrooms - 1.5 baths
Convenient to all amenities
7 Echo Lane, West Gardiner, ME $157,000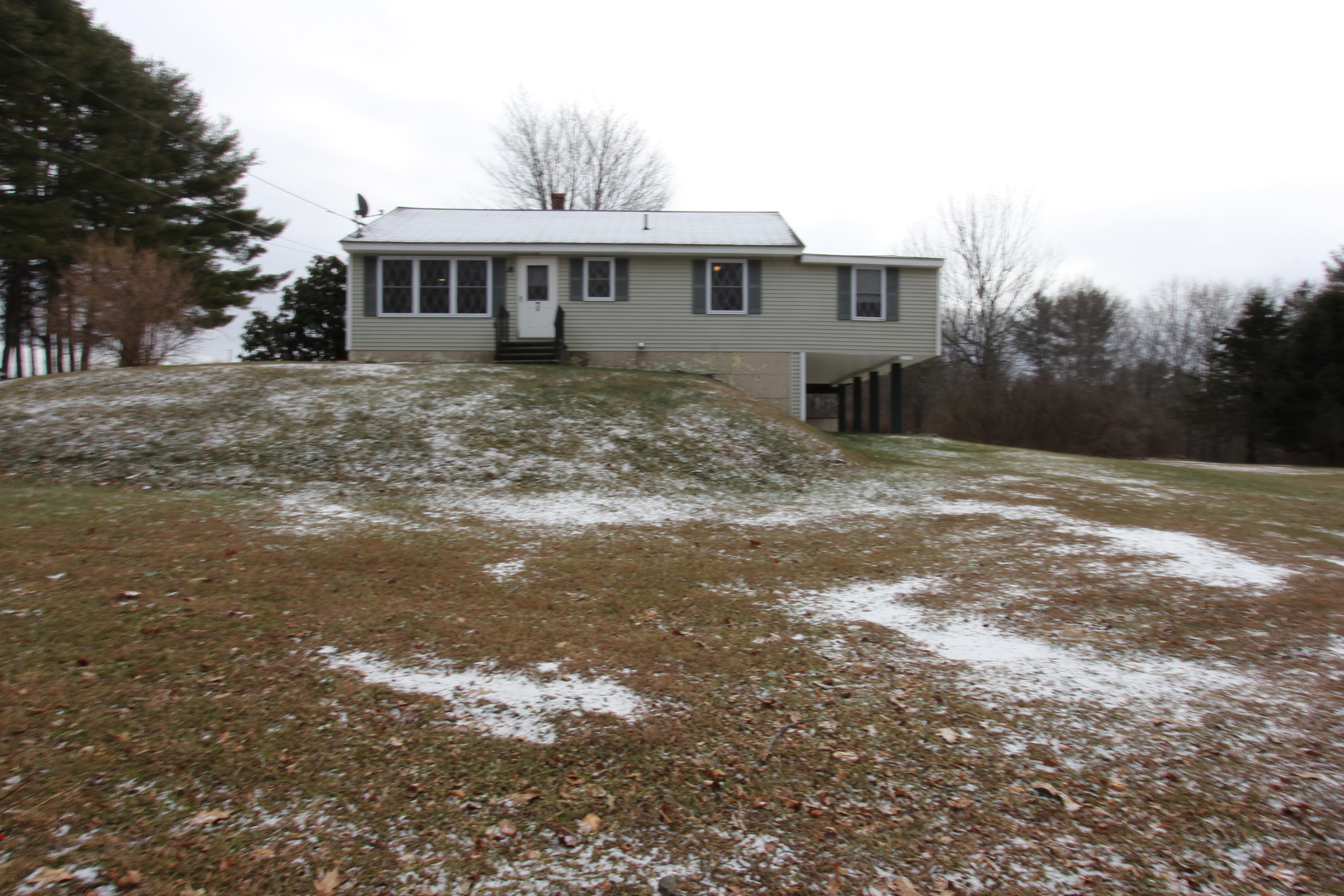 3 bedrooms - 1 bath
Cute ranch situated on 2 acres
Nice eat in kitchen with island and brand new stainless steel appliances
First floor laundry
Full basement
Barn for storage and workshop
Temporary garage on a cement pad
New furnace and heat pump water heater
Newer septic
Lots of updates
2 Ledgemere Lane, Lewiston, ME $84,900
Listing Agent: Bill Bergeron 207-576-6523
2014 double wide
3 bedrooms - 2 baths
Open concept
Island bar
Walk in pantry
Master suite with bath and large walk in closet
Crown moldings
Situated in Country Lane Homes
141 Rideout Avenue, Lewiston, ME $119,900
Call 207-784-3800 for more information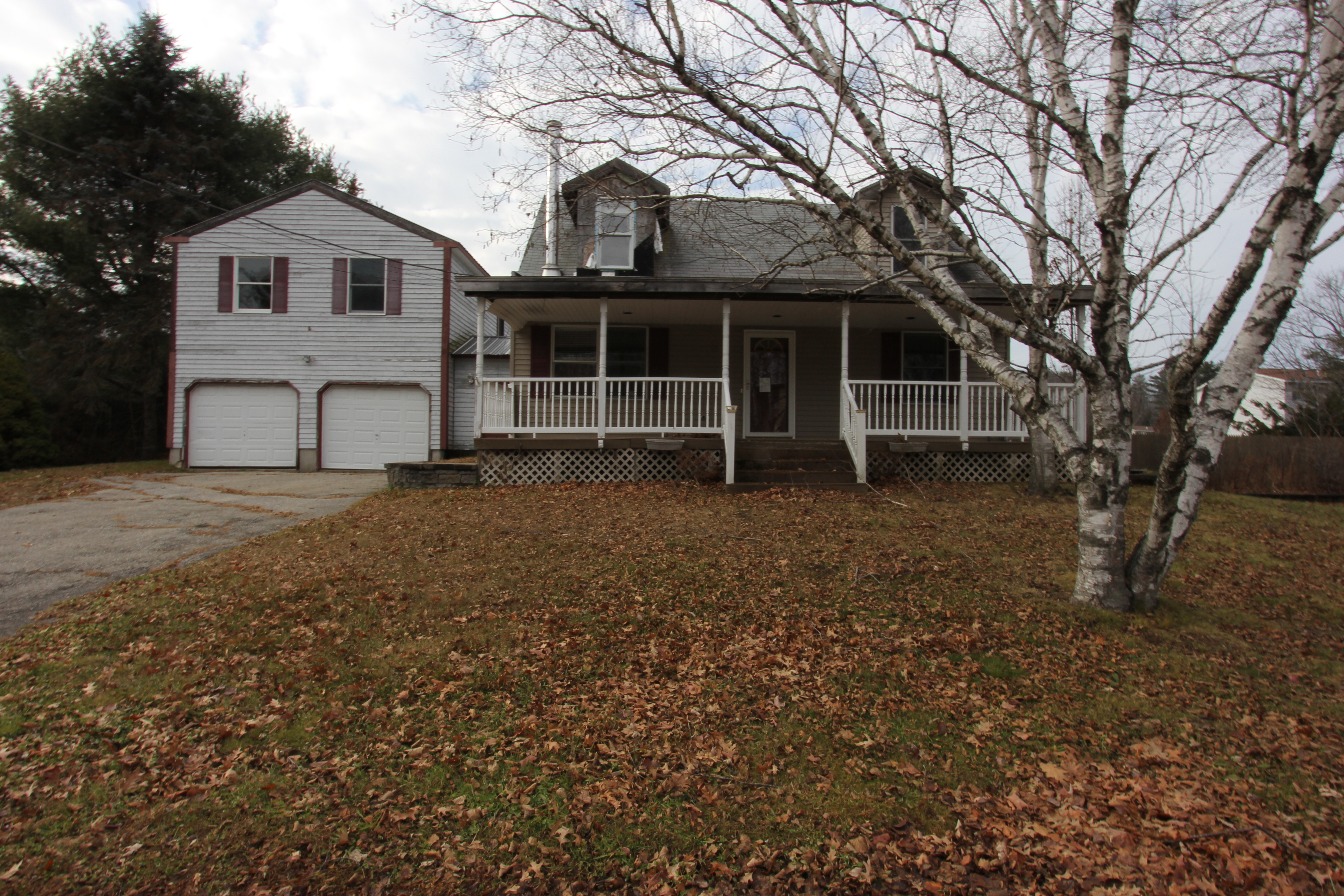 4 bedrooms - 2 baths
In law apartment
.34 lot size
2 car garage
Porch
Over 1800 square feet of living space
9 Mohegan Street, Winslow, ME $118,888
Listing Agent: Kim Hawkes 207-314-6080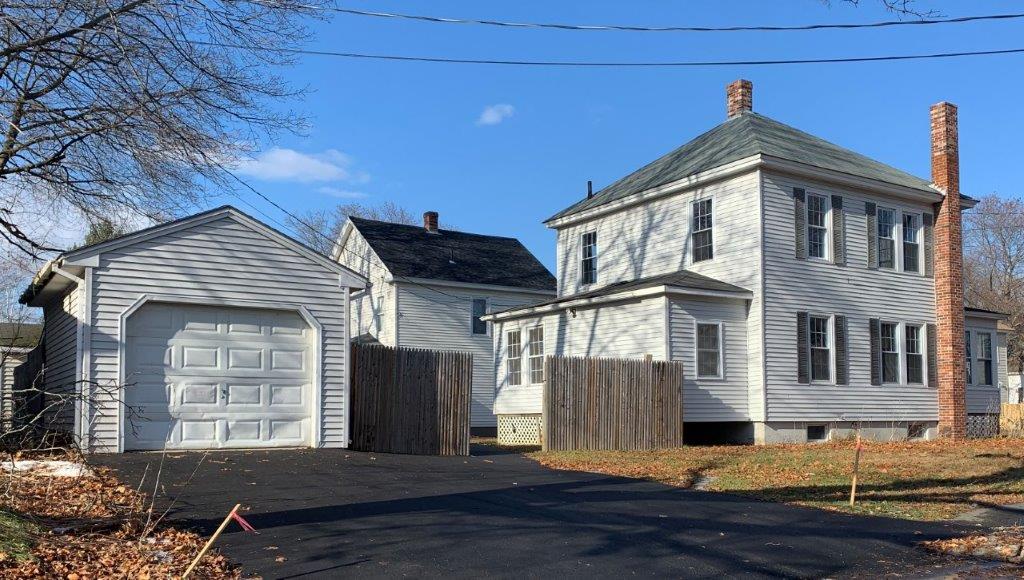 3 bedrooms - 2 baths
New kitchen with new appliances
Beautifully remodeled home
New boiler
Refinished hardwood floors
Mudroom
3 season porch
Garage
98 Sullivan Street, Berwick, ME $219,900
Call 207-784-3800 for more information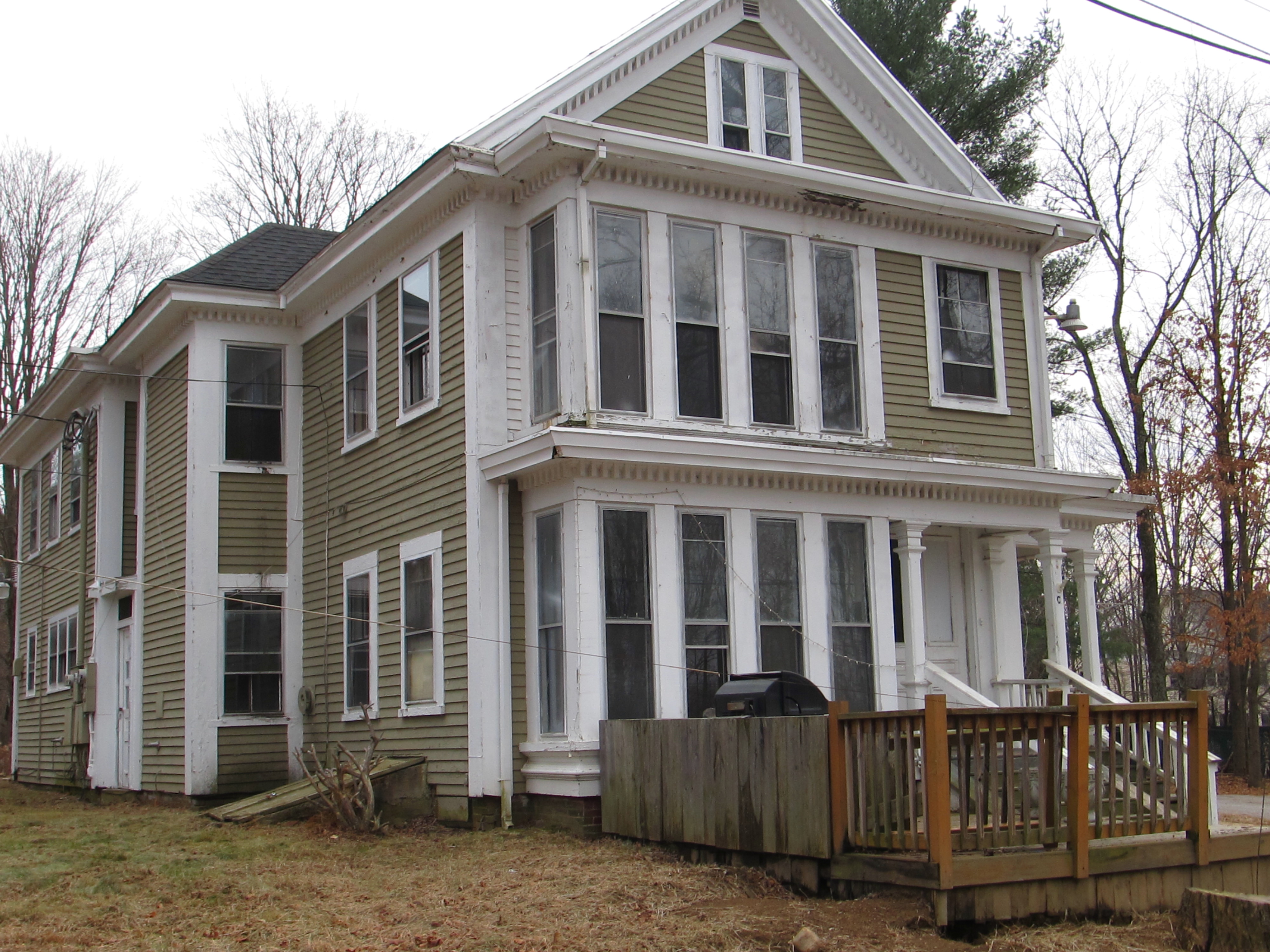 4 unit
Great location
Nearly 5,000 square feet of living space
.71 lot size
Great investment
Lots of charm and character
38 Smith Street, Auburn, ME $170,000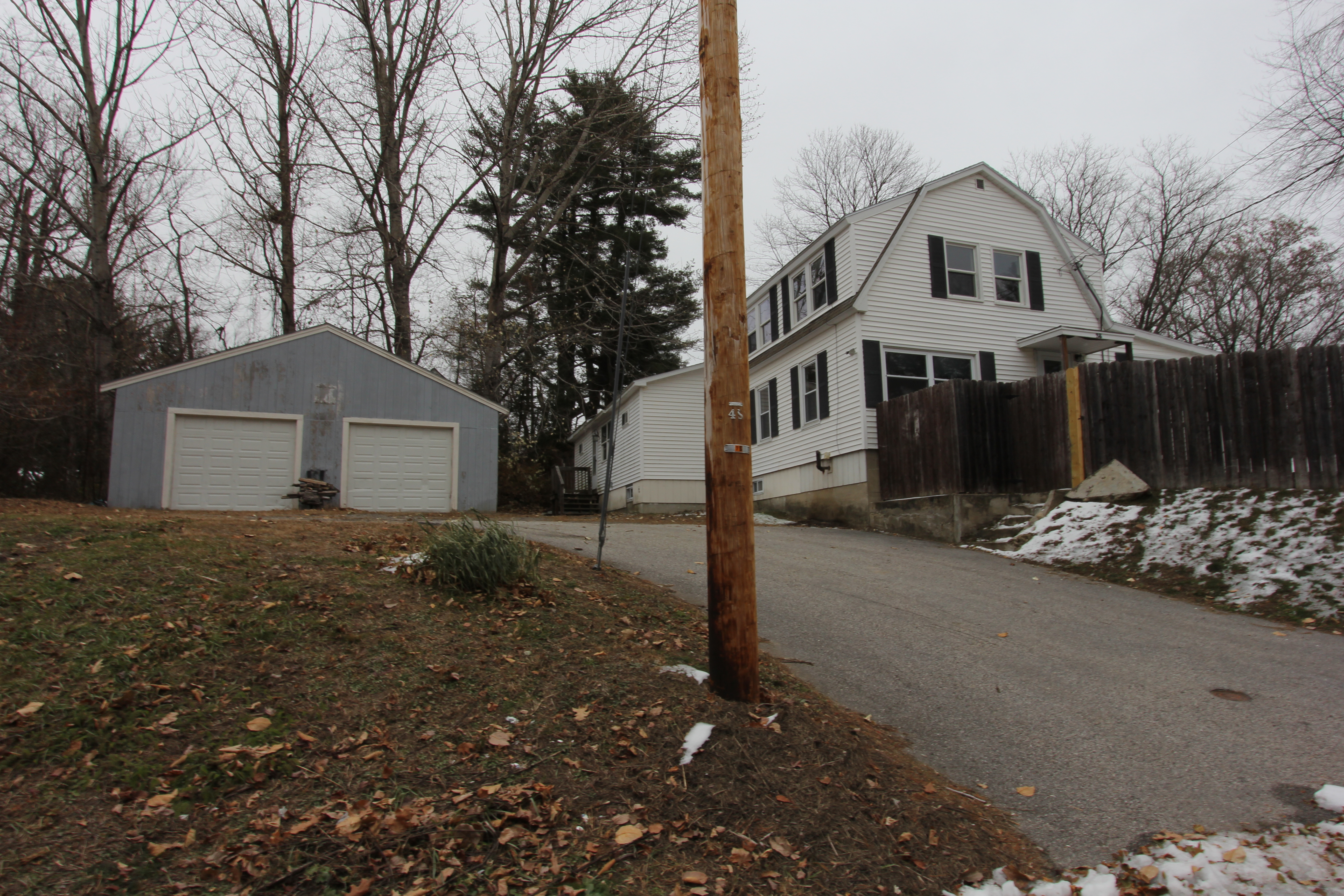 SALE PENDING
3 bedrooms - 2 baths
2 car garage
.34 lot size
Great location
Spacious
Hardwood floors through out
Fenced in yard
140 Golder Road, Lewiston $185,000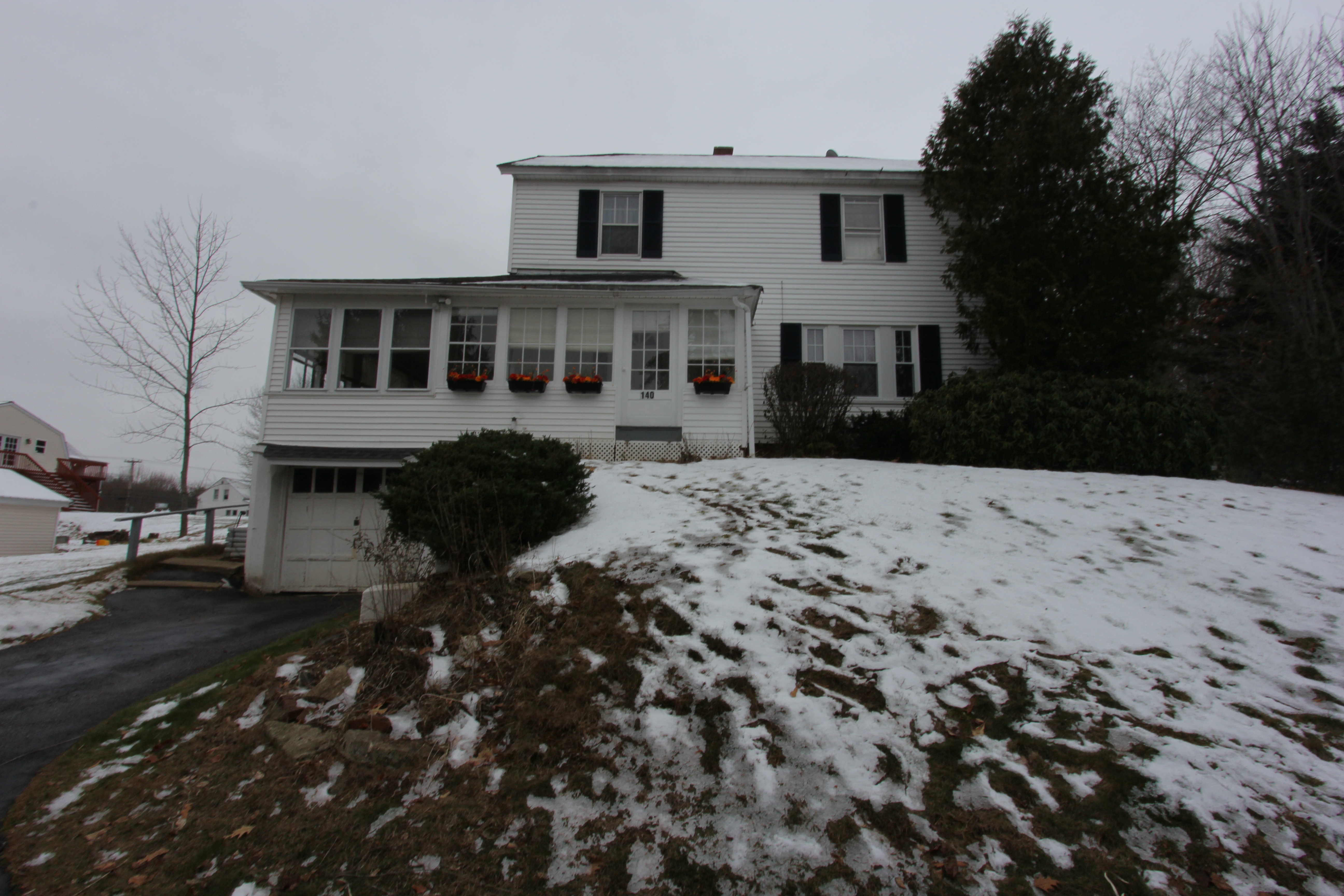 SALE PENDING
3 bedrooms - 2 baths
.46 lot size
Very well maintained
Great location
Spacious
Garage
Finished basement
Sunporch
Private backyard
95 Googin Street, Lewiston, ME $145,000
Listing Agent: Bill Bergeron 207-576-6523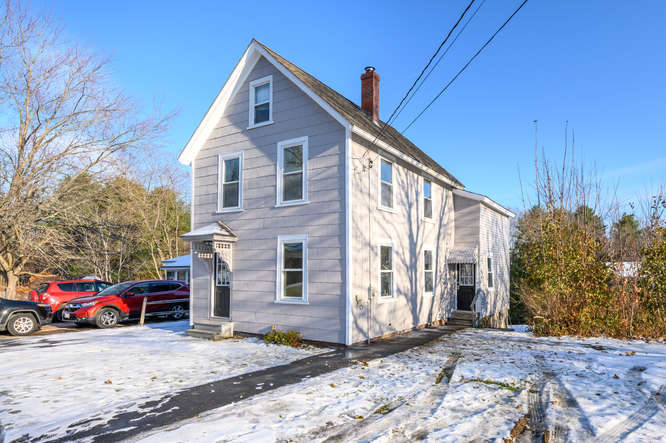 Move in condition. Completely renovated!
3 bedrooms - 2 baths
Renovated kitchen with granite countertops
Newly insulated
updated electrical
Heat pump, also for cooling
Spacious rooms
Tin ceilings
Hardwood, tile and bamboo flooring
Nice backyard
Great location
88 County Road, Oakland, ME $154,888
Listing Agent: Kim Hawkes 207-314-6080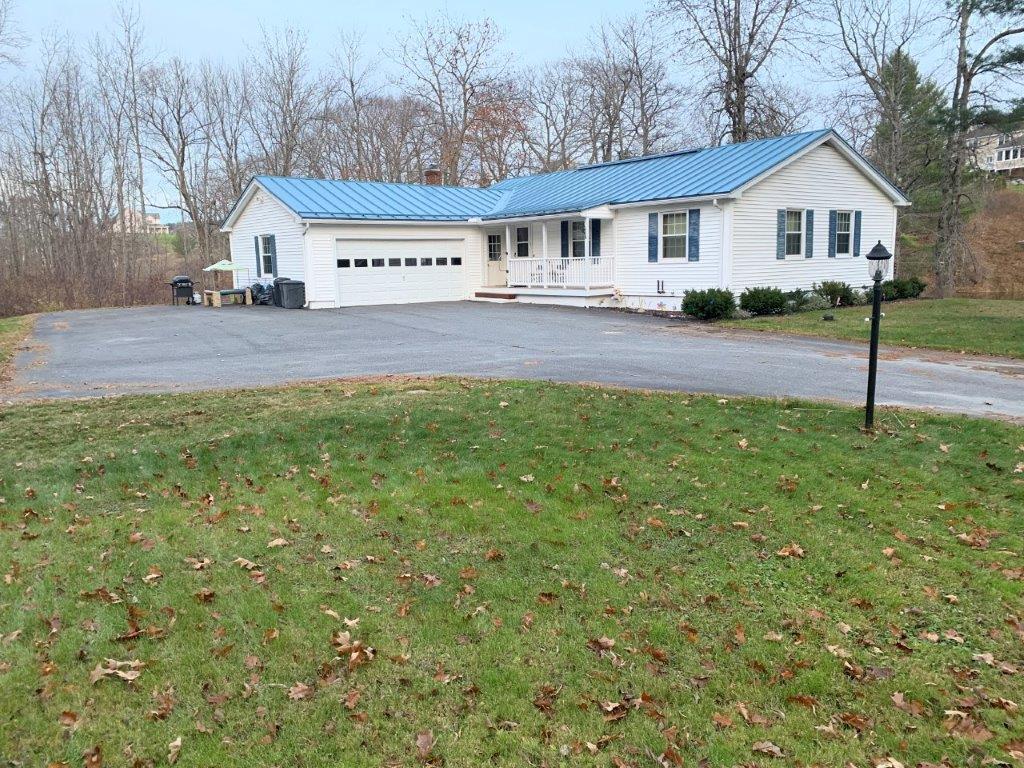 3 bedrooms - 3 baths
.39 acres
Nestled along Messalonskee Stream
2 car garage
Move in ready
Open concept
Large kitchen
deck
13 Marguerette Street, Lewiston, ME $200,000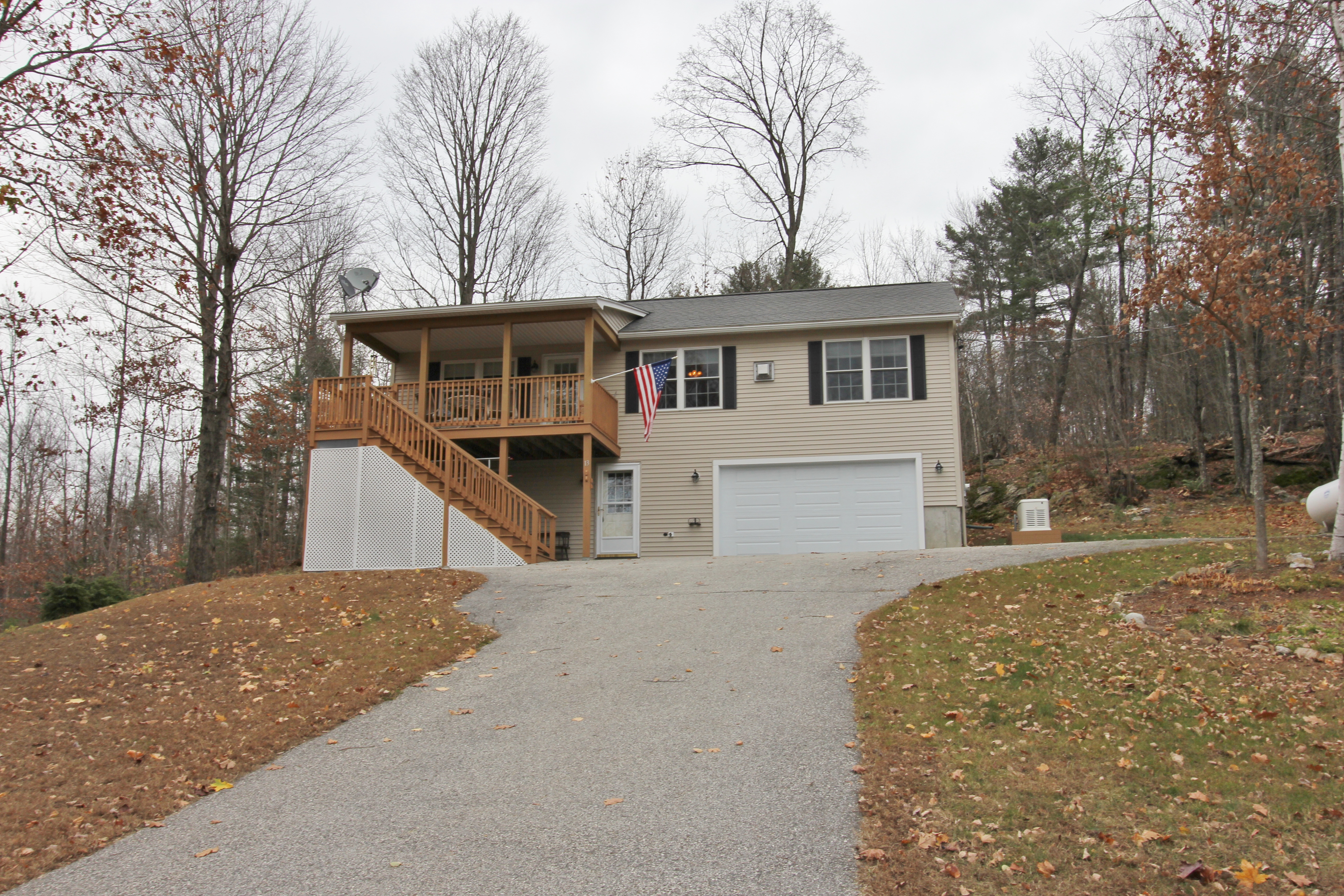 SALE PENDING - CONTINUE TO SHOW
3 bedrooms - 1 bath
Garage
Great location
2008 age
Finished basement
Propane stove
Open concept
Large master bedroom
Hard wired generator
280 Death Valley Road, Minot, ME $225,000
Listing Agent: Cindy Morin 207-576-7896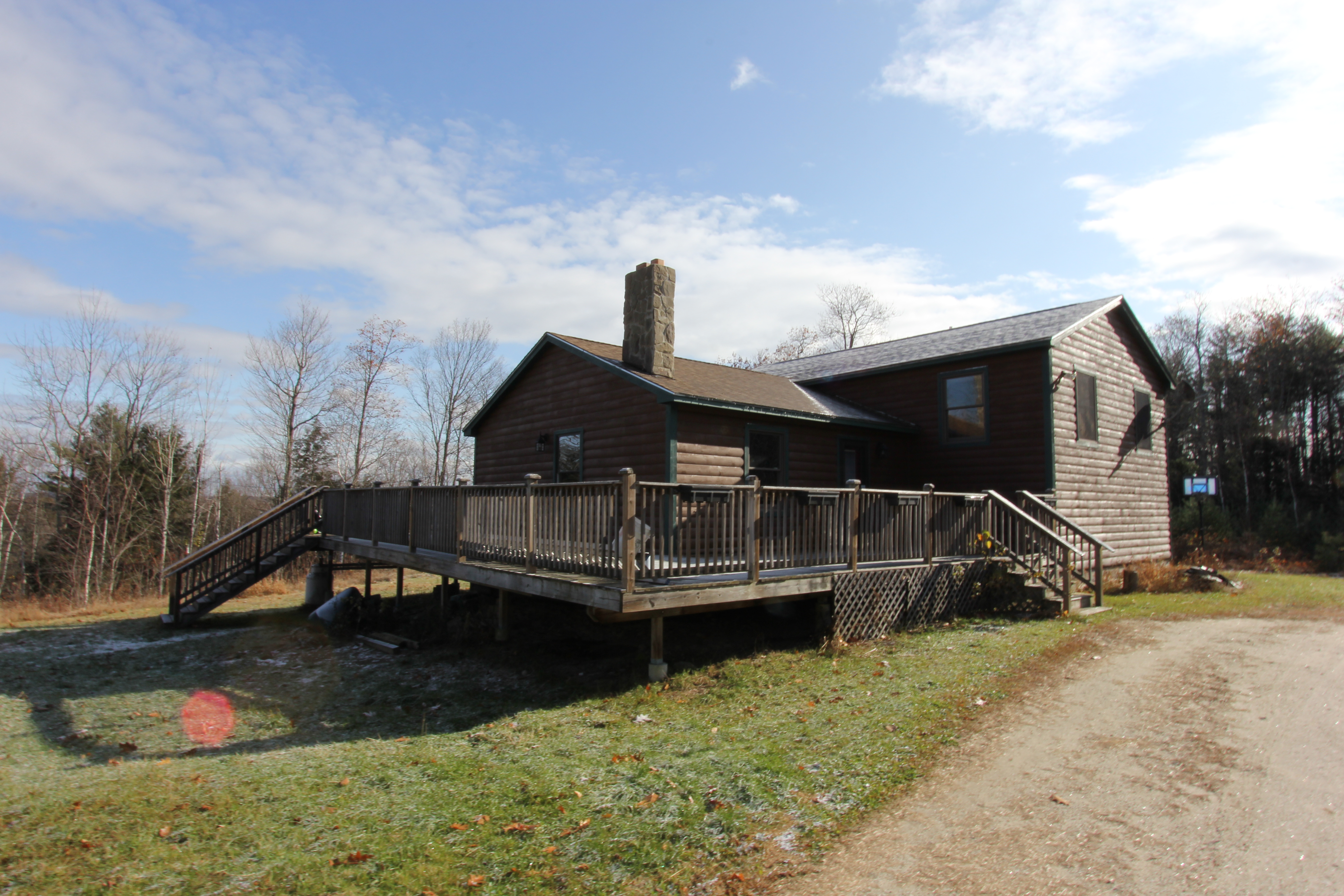 SALE PENDING
4 bedrooms - 2 baths
2003 age
9.8 acres
12 foot ceilings in living room
Spacious rooms
Open floor concept
Cedar closets
Custom built bookcase
Finished daylight basement
4 Russell Street, Lisbon Falls, ME $175,000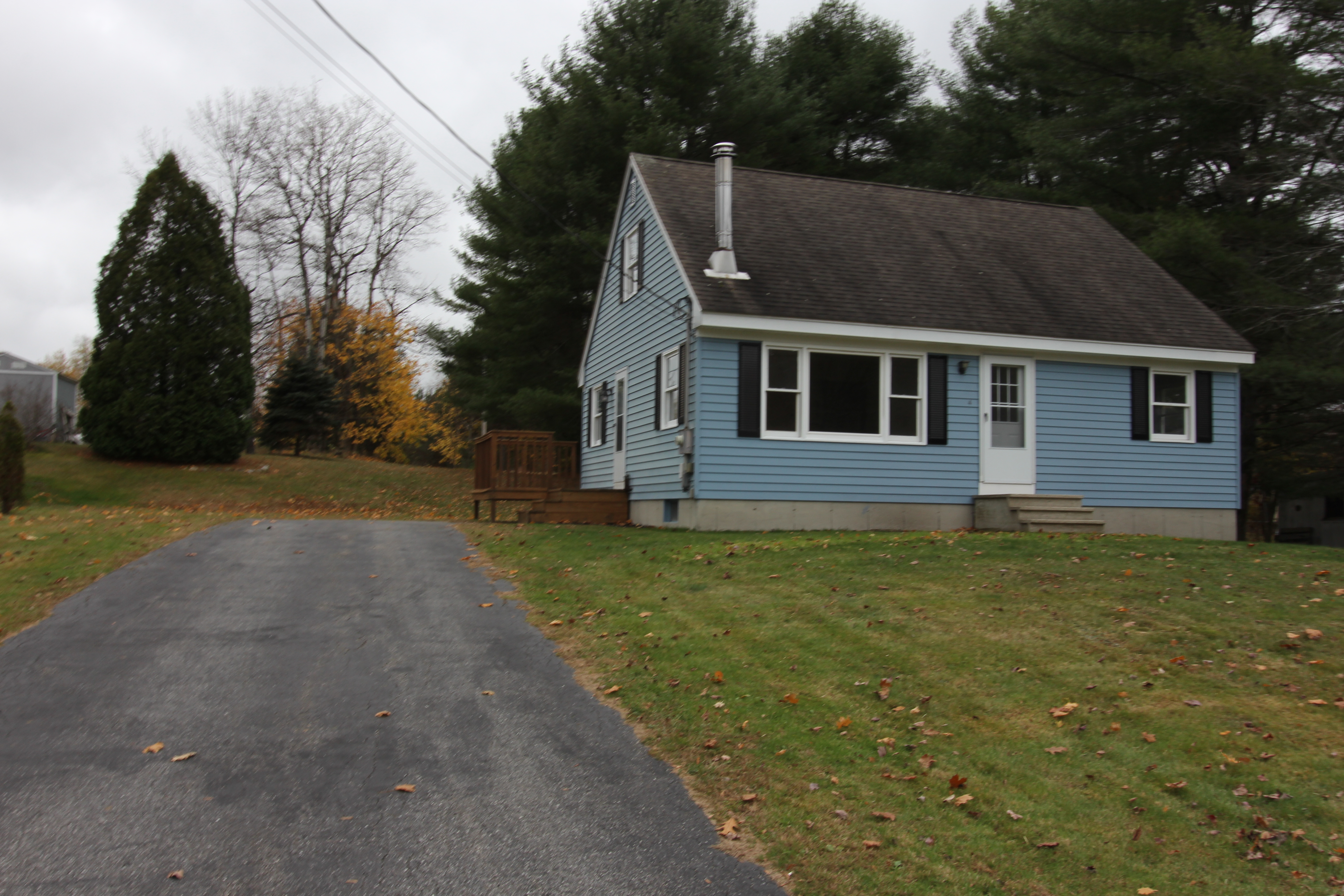 SALE PENDING
4 bedrooms - 2 baths
.66 lot size
Great location
Recently renovated
Move in ready
Beautiful flooring through out
Woodstove
Large lot on a dead end road
36 King Street, Saco, ME $119,900
Call 207-784-3800 for more information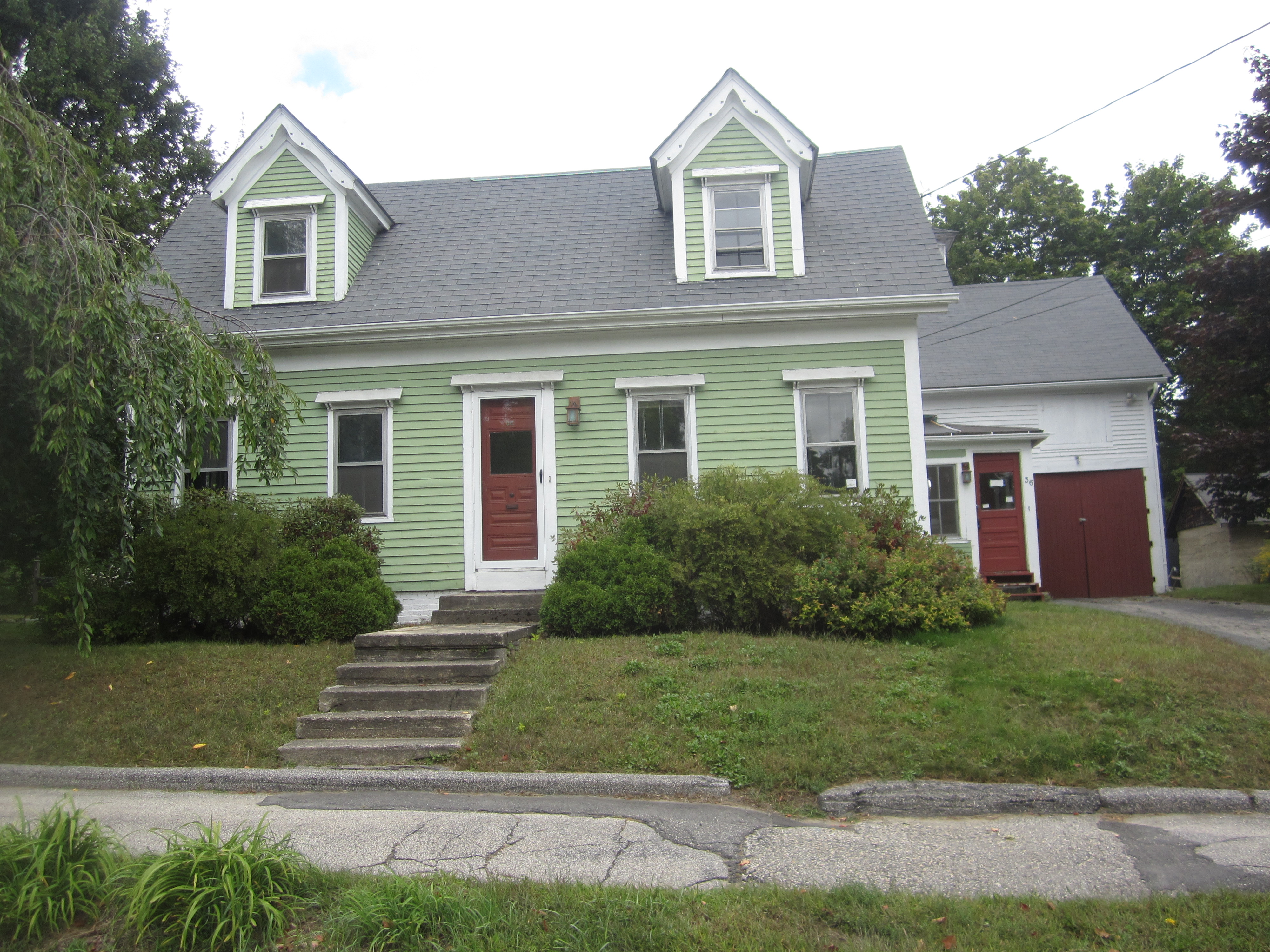 SALE PENDING
3 bedrooms - 1 bath
Large attached barn
Great location
Hardwood floors
Large backyard
.25 lot size
255 South Main Street, Auburn, ME $109,900
Call 207-784-3800 for more information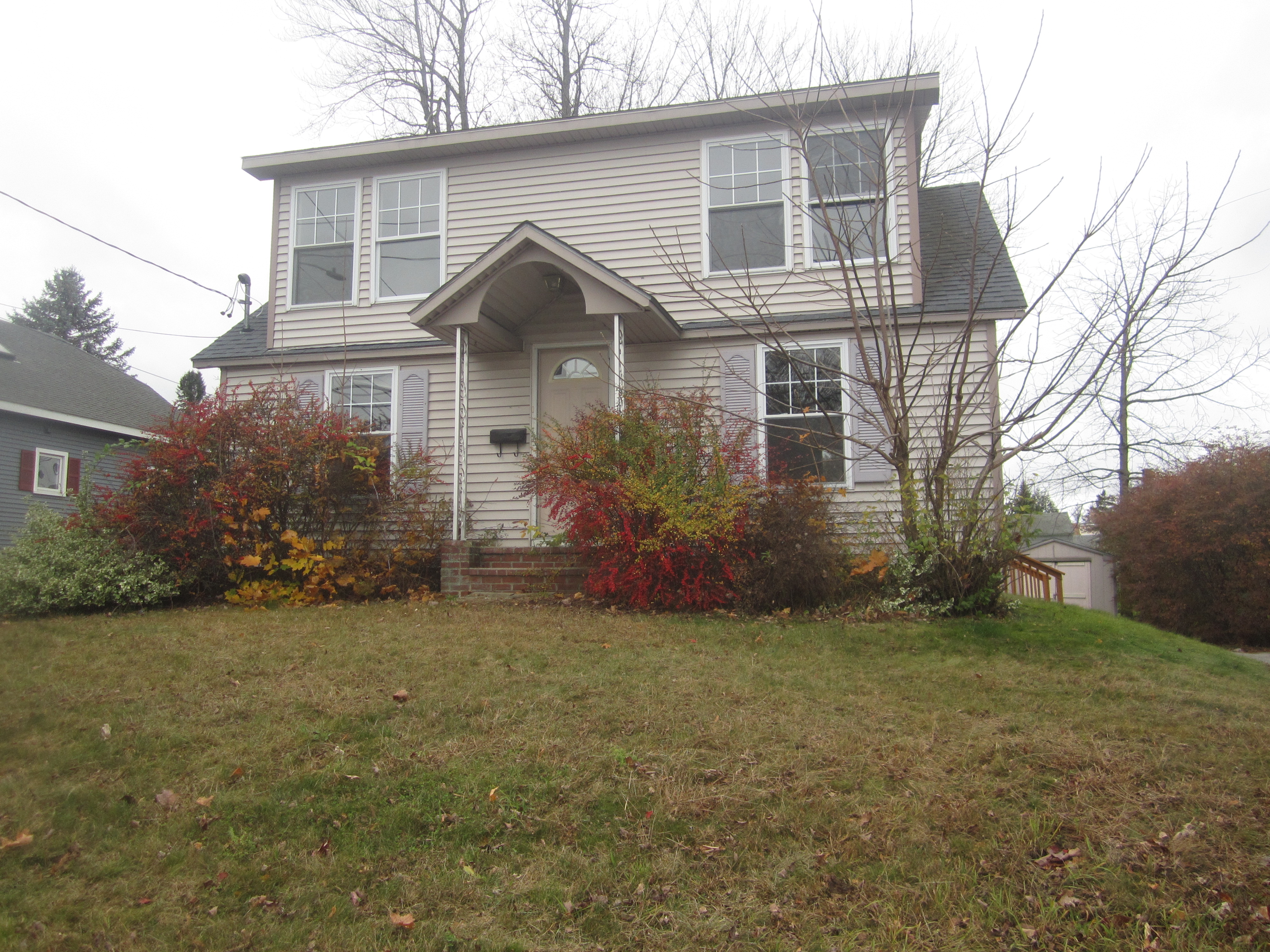 2 bedrooms - 1 bath
Lots of updates
17 Summit Street, Fairfield, ME $134,888
Listing Agent: Kim Hawkes 207-314-6080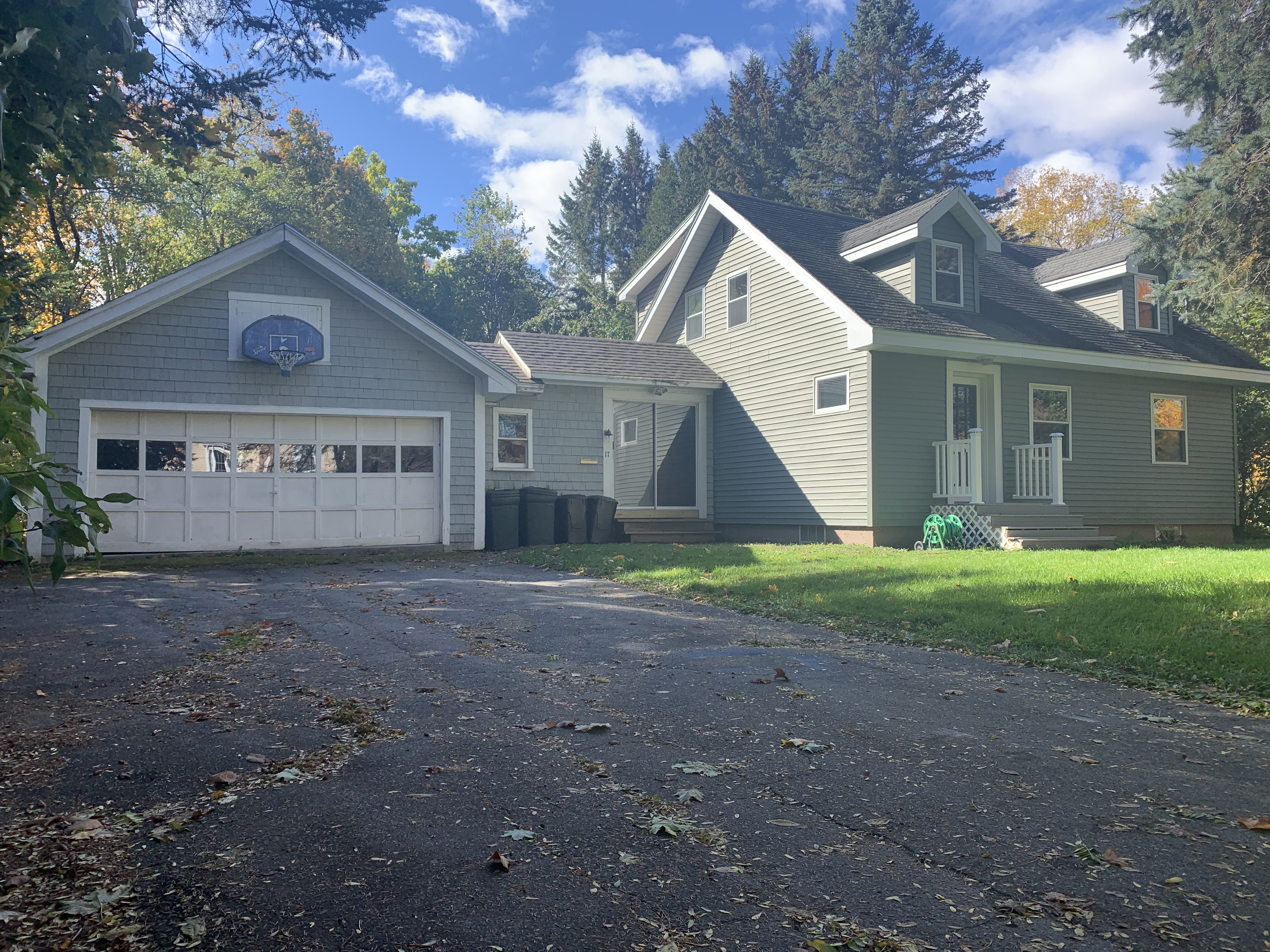 SALE PENDING - CONTINUE TO SHOW
Beautifully remodeled intown cape
3 bedrooms - 2 baths
.76 lot size
2 car garage
Double lot
Private deck
Large side lawn
Freshly painted
New appliances, fixtures, plumbing, hybrid hot water heater
Close to all amenities
20 Rosie's Court, Skowhegan, ME $85,000
Listing Agent: Laurie Tuttle 207-576-4180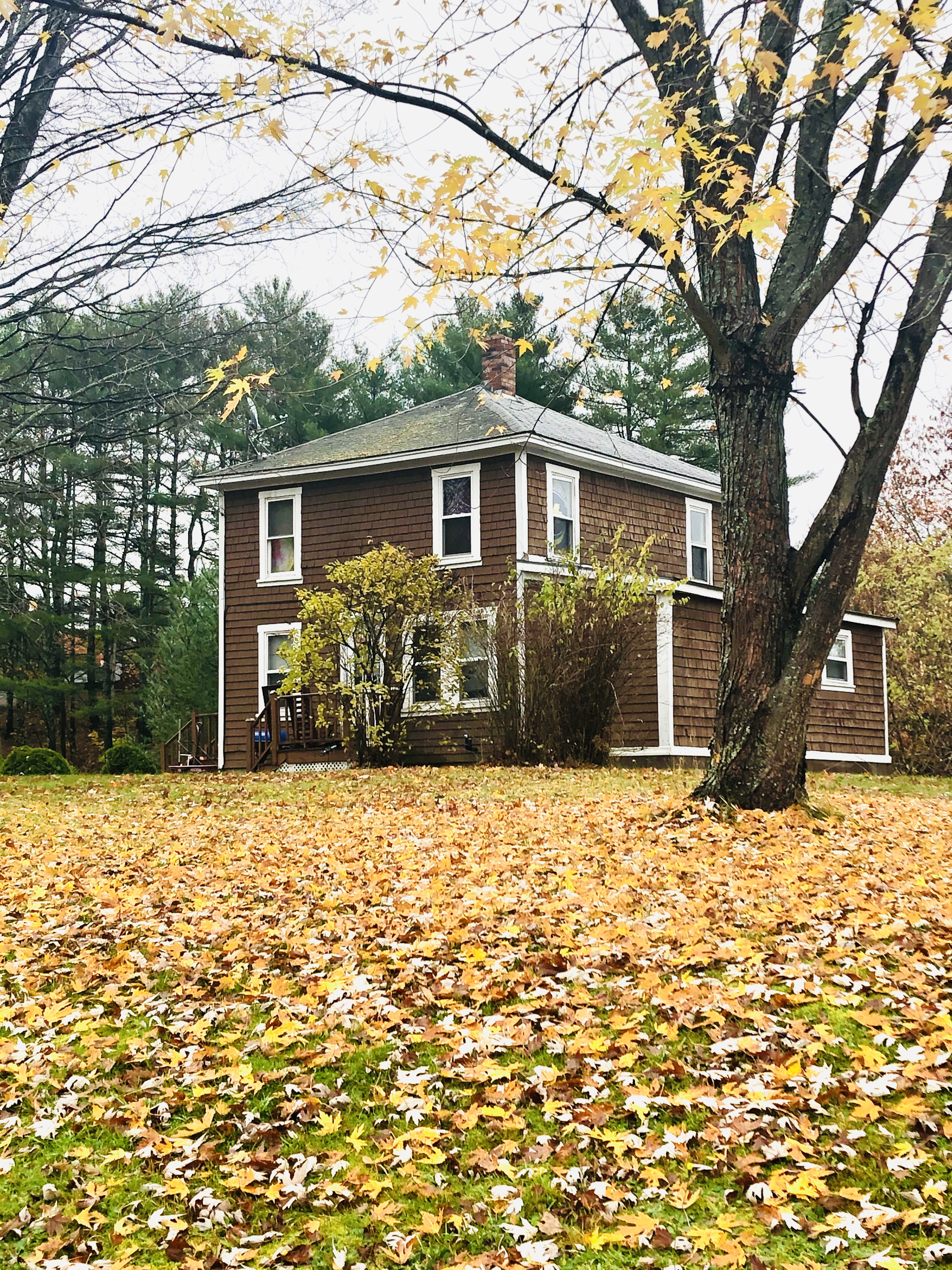 3 bedrooms
.48 lot size
Quiet dead end street
Minutes from Carrabassett Valley
Quonset hut great for vehicles or outdoor storage space
7 Nancy Street, Lewiston, ME $174,500
Listing Agent: Teri Campbell 207-576-4180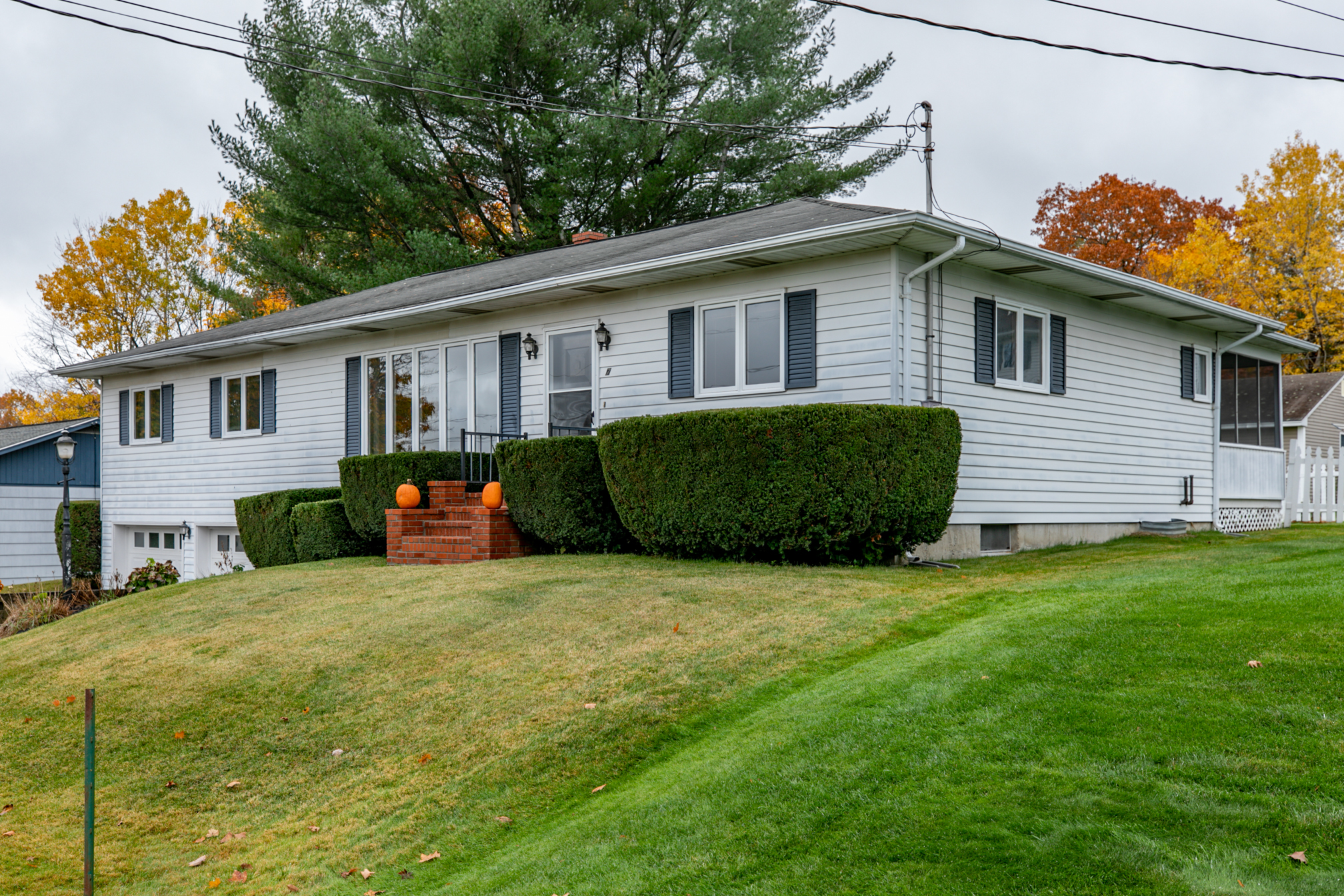 3 bedrooms - 2 baths
2 car garage
Quiet dead end road
Large bedrooms
Open floor plan
Porch
Fenced in yard
127 Dumont Avenue, Lewiston, ME $143,000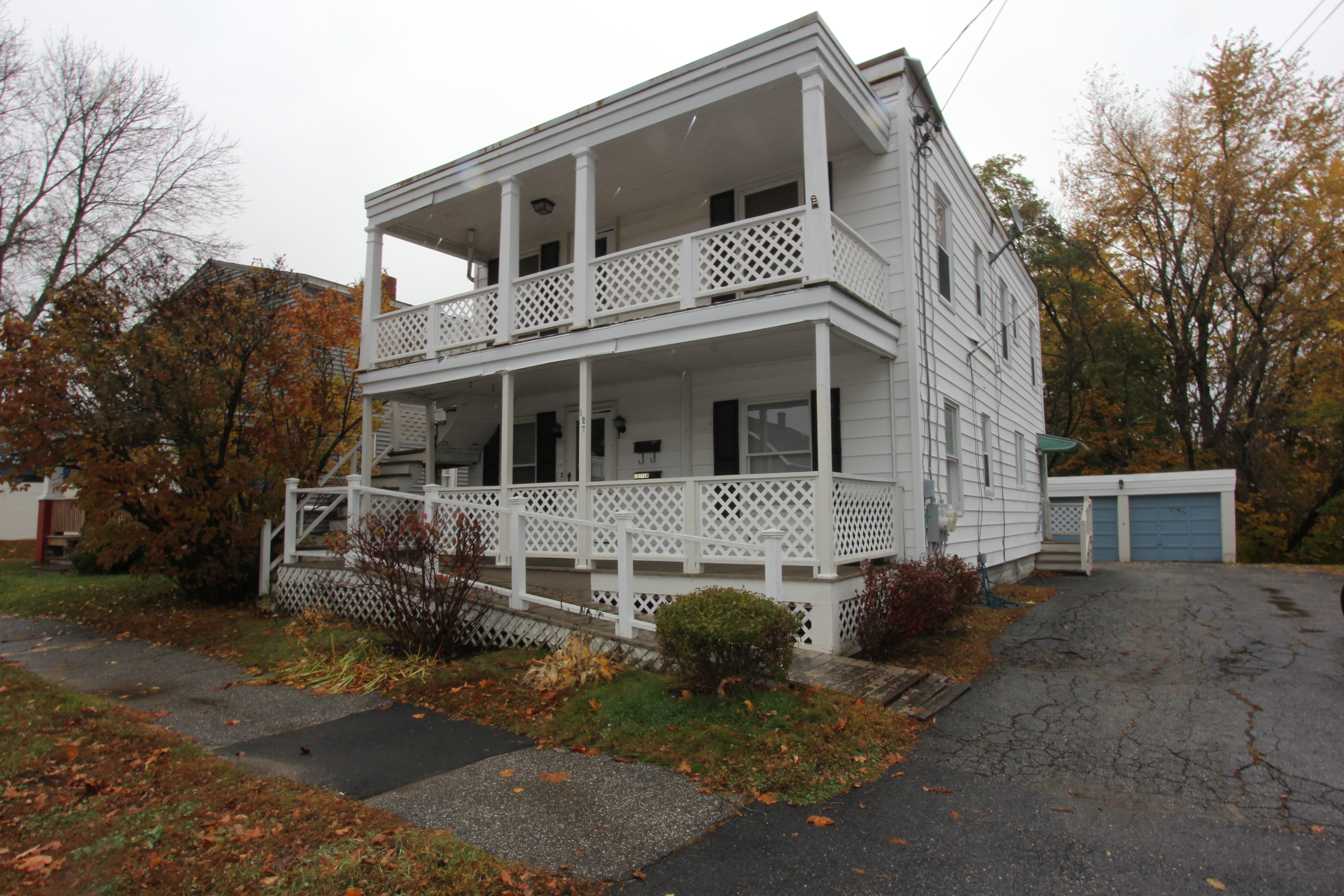 SALE PENDING
2 family
Well maintained
2 bedrooms in each unit
Great location
Spacious units
Front and back porches
2 car garage
41 Edgewood Road, Auburn, ME $225,000
Listing Agent: Teri Campbell 207-576-4180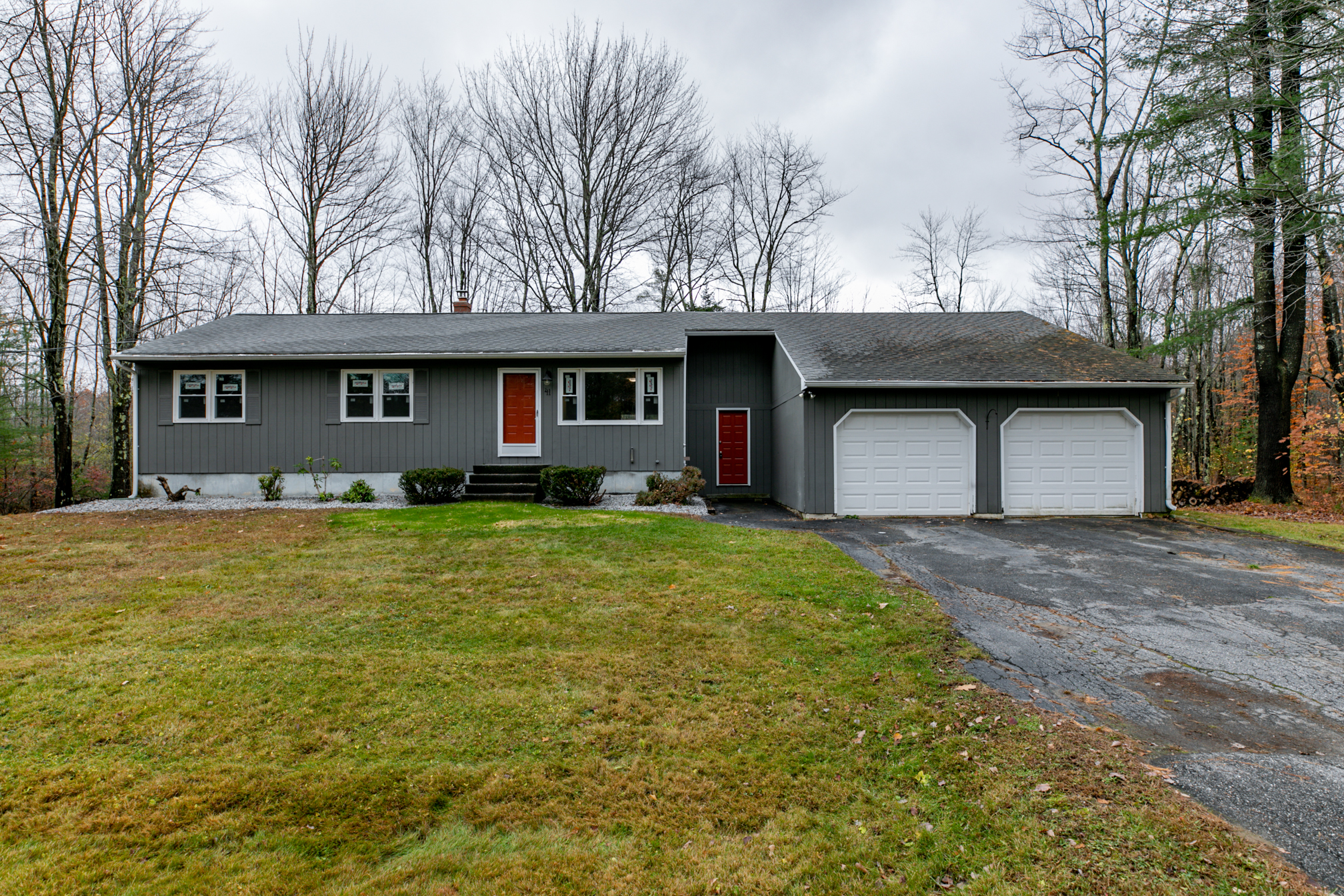 SALE PENDING
3 bedrooms - 2 baths
.52 lot size
Attached 2 car garage
Ranch
Open floor concept
Granite counter tops
Finished basement
Screened in porch
Generator hookup
6 Rachel Street, Sabattus, ME $48,000
Listing Agent: Cindy Morin 207-576-7896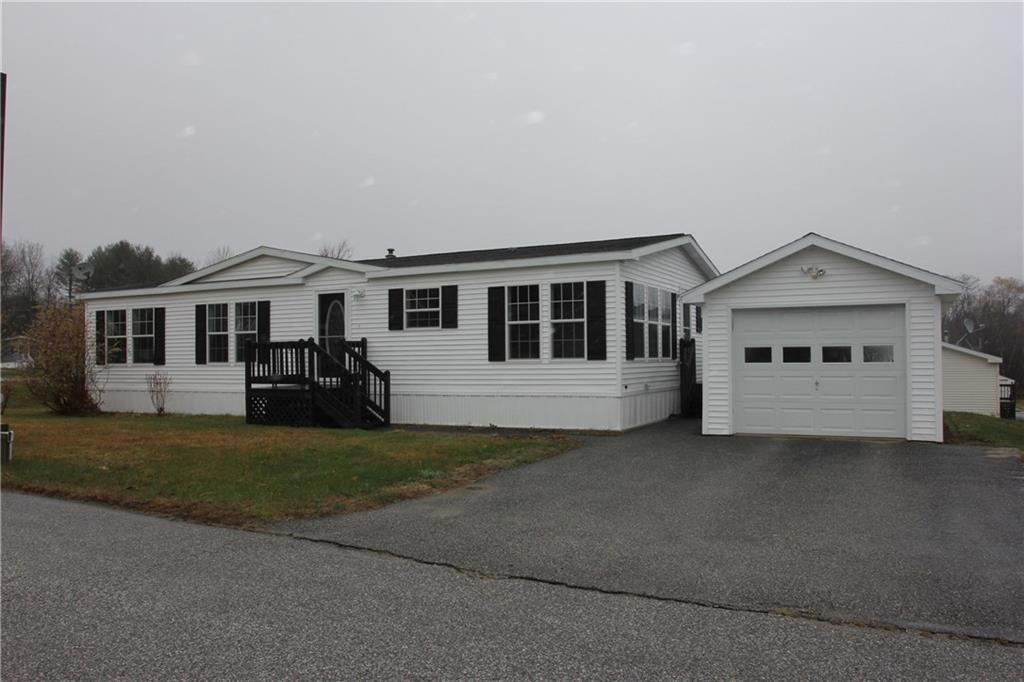 SALE PENDING
2 bedrooms - 2 baths
Double wide mobile home in a great quiet park
2007 age
Large kitchen
Garage
Deck
One level living
420 Ocean Point Road, Boothbay, ME $139,900
Call 207-784-3800 for more information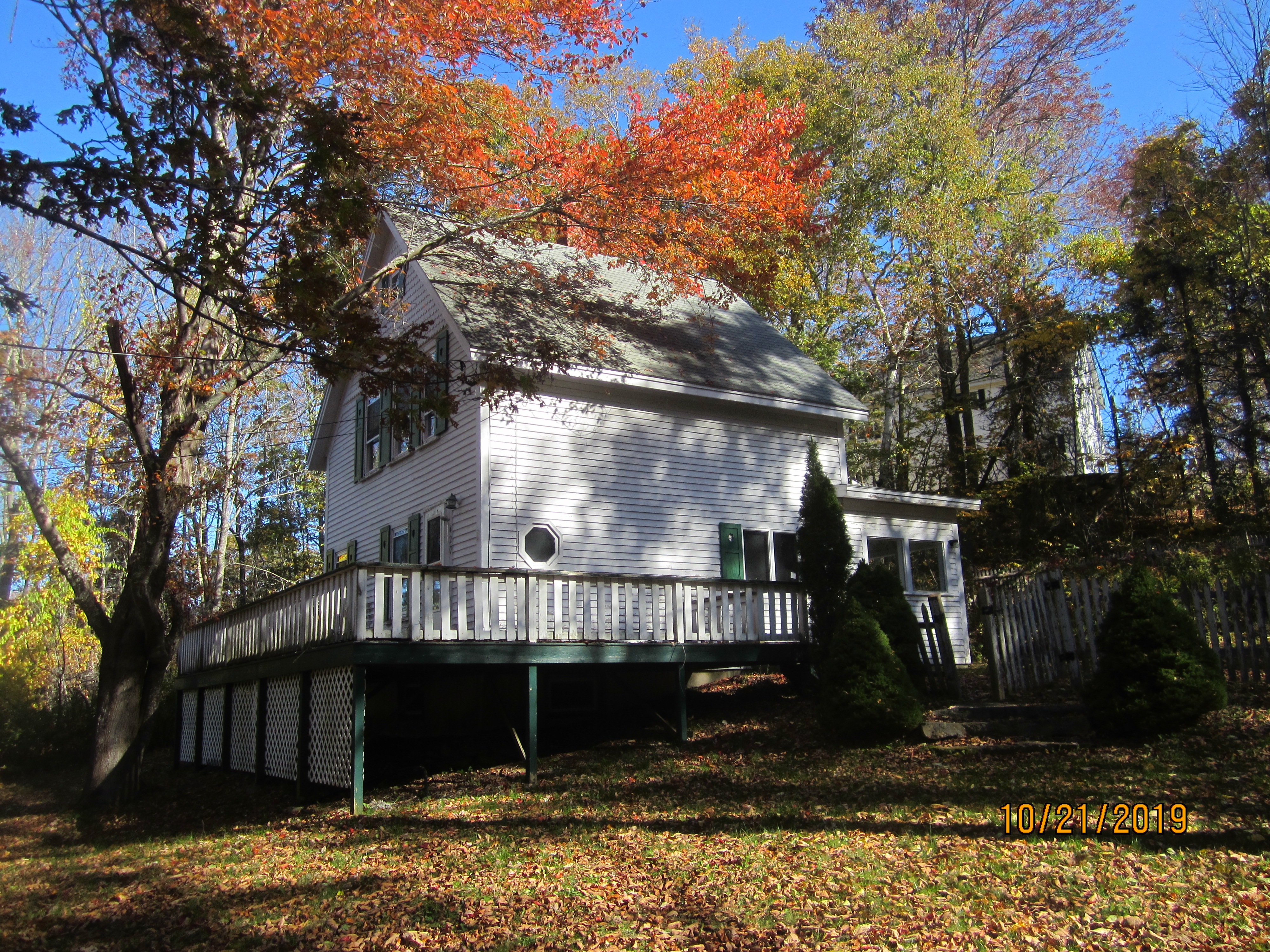 2 bedrooms - 1 bath
.95 lot size
Seasonal views of Perch Island Cove
Deeded right of way to Perch Island Cove
865 Minot Avenue, Auburn, ME $175,000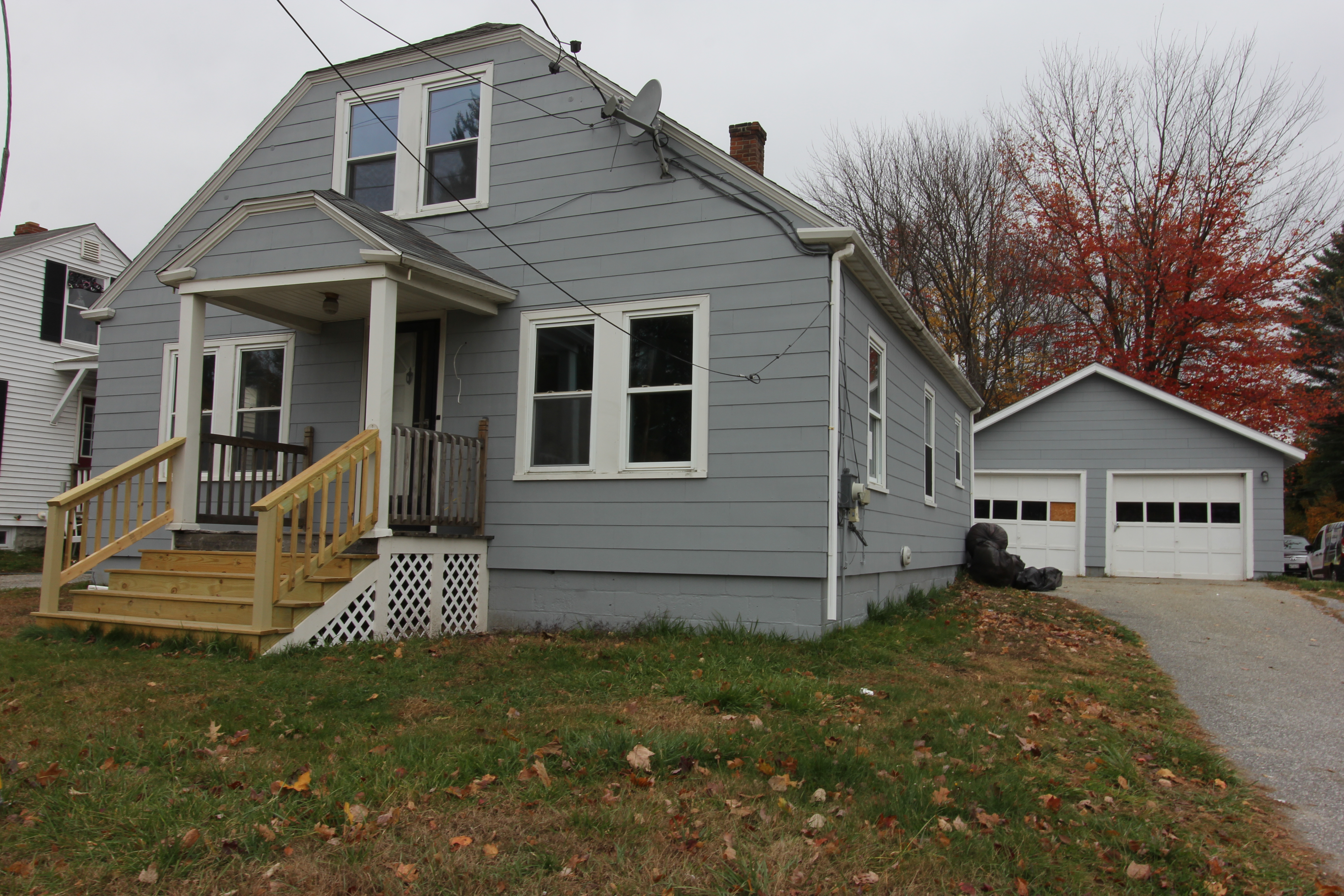 3 bedrooms plus extra space for office
Lots of updates
New heating system
New hot water tank
New stainless steel appliances
2 car garage
Fenced in yard
126 Stevenstown Road, Litchfield, ME $399,000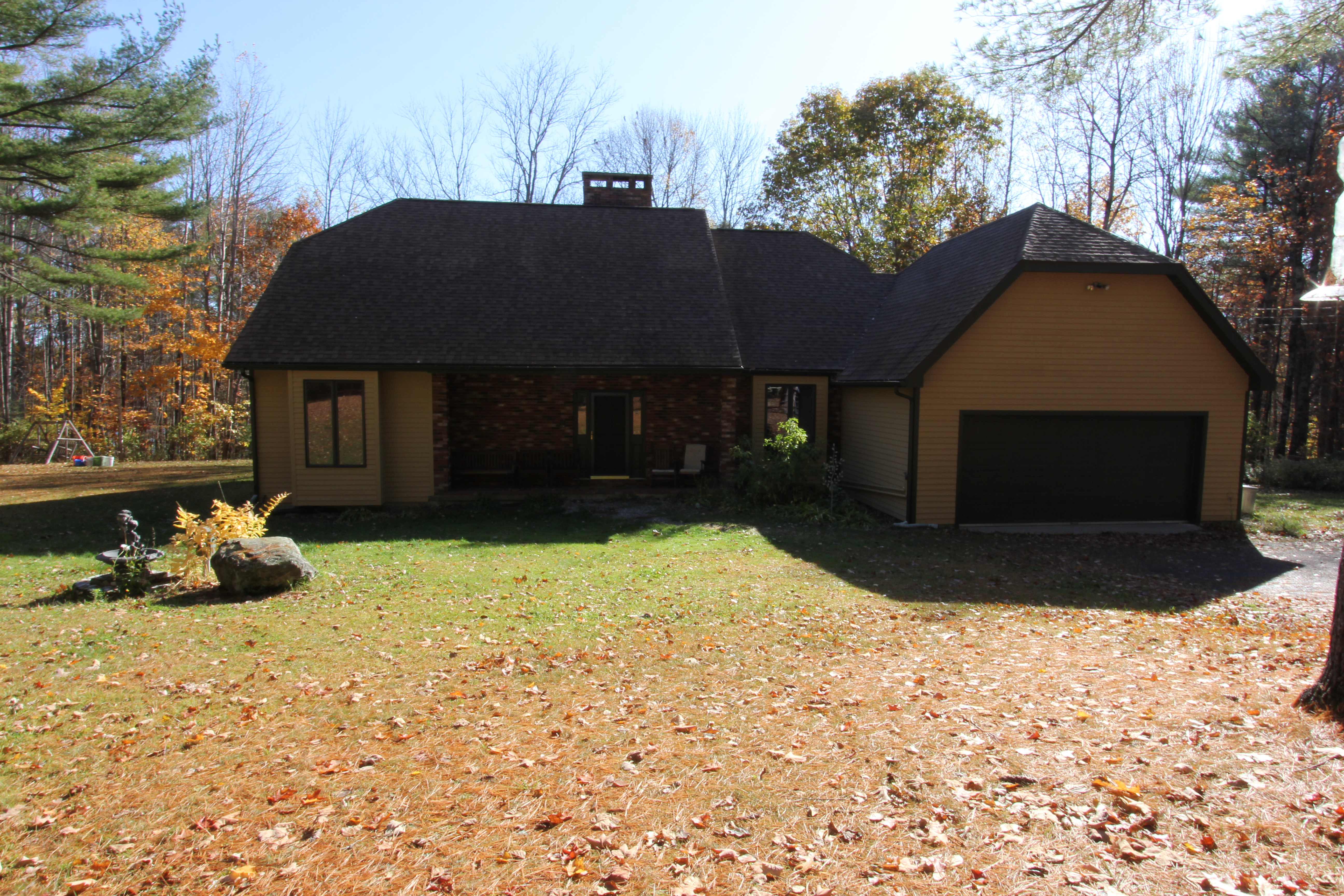 550 feet of water frontage on Cobbossee Stream
4 bedrooms - 3 baths
9 acres
Over 3900 square feet of living space
Wrap around porch
Scenic views
Double sided fireplace
Great for in law apartment
Attached 2 car garage plus detached 2 car garage
123 Howe Street, Lewiston, ME $169,900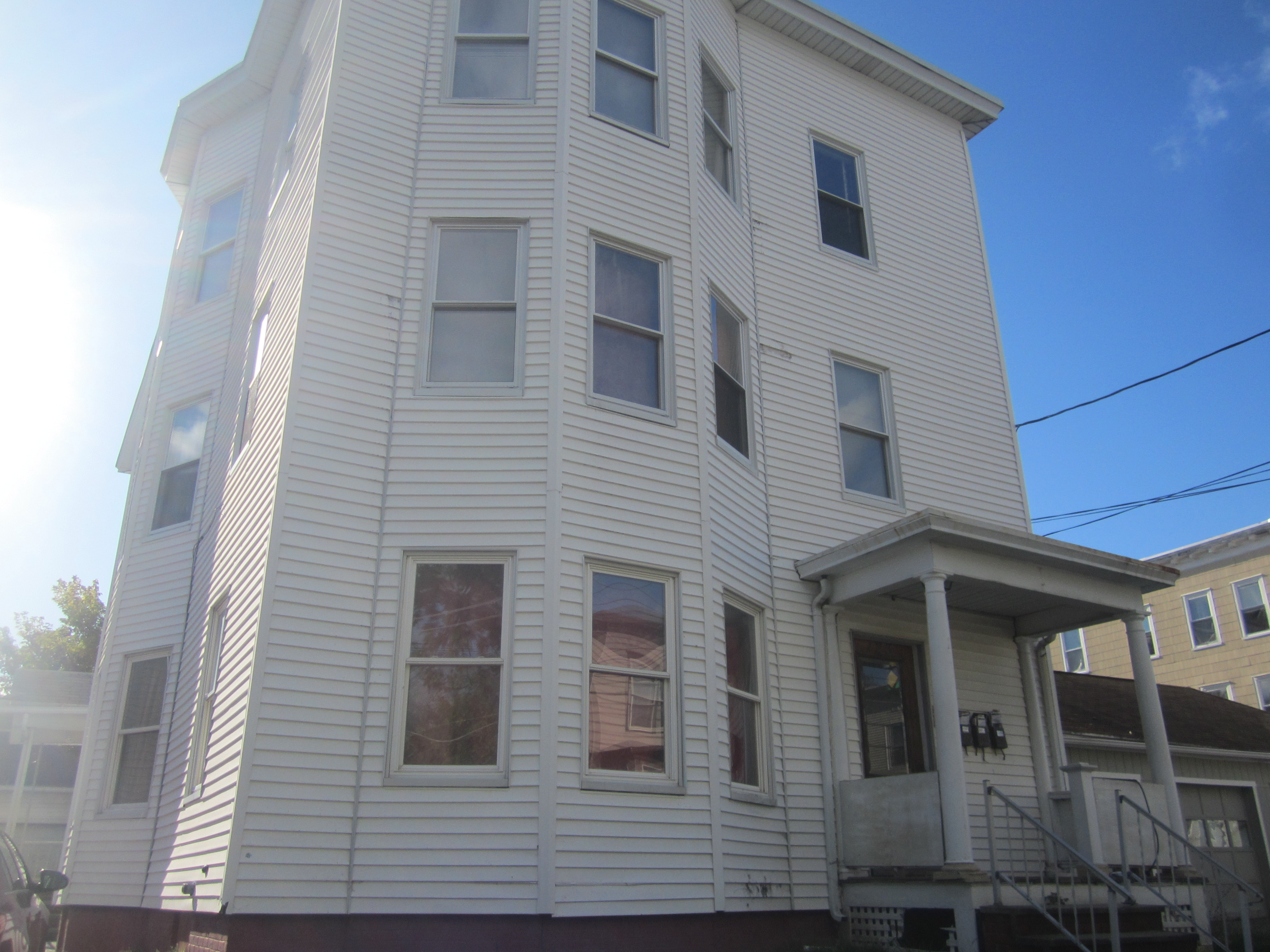 SALE PENDING
Great investment opportunity or owner occupied
3 family - Each unit has 3 bedrooms and 1 bath
Some units being used as a 4 bedroom
Spacious bright apartments
Garage
58 Pleasant Hill Drive, Waterville, ME $389,888
Listing Agent: Kim Hawkes 207-314-6080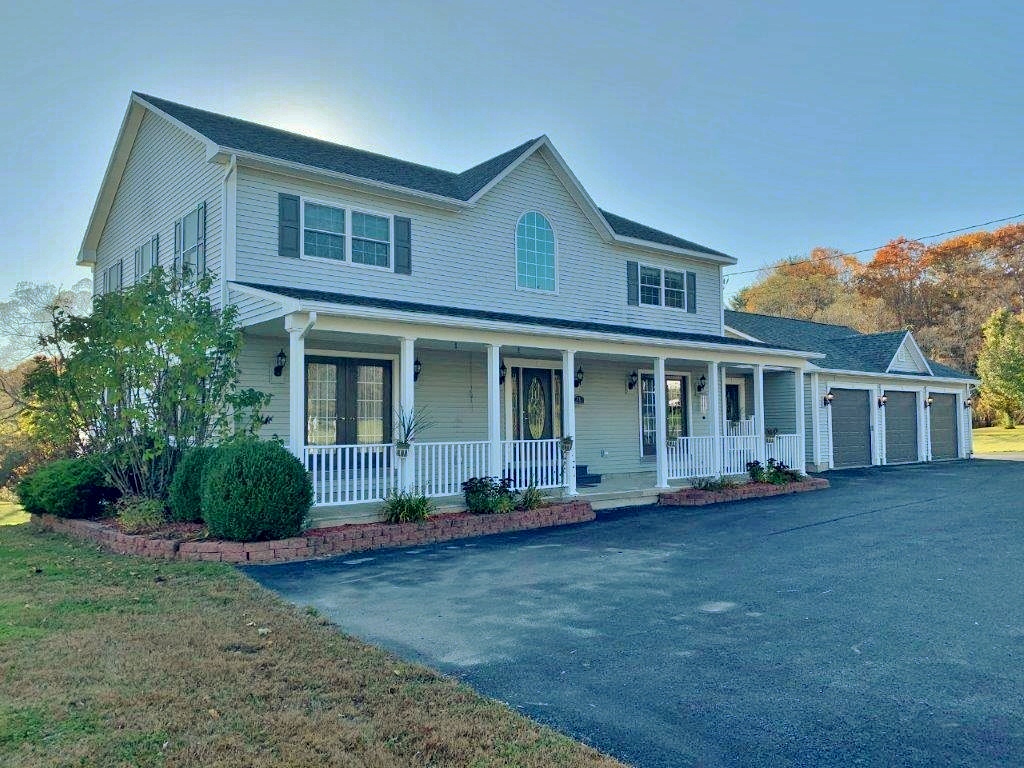 5 bedrooms - 4 baths
.84 lot size
3 car garage
2007 age
Master suite
Stunning kitchen
Finished room above garage
Spacious yard
Front porch
6 Spear Street, Lisbon Falls, ME $144,900
Call 207-784-3800 for more information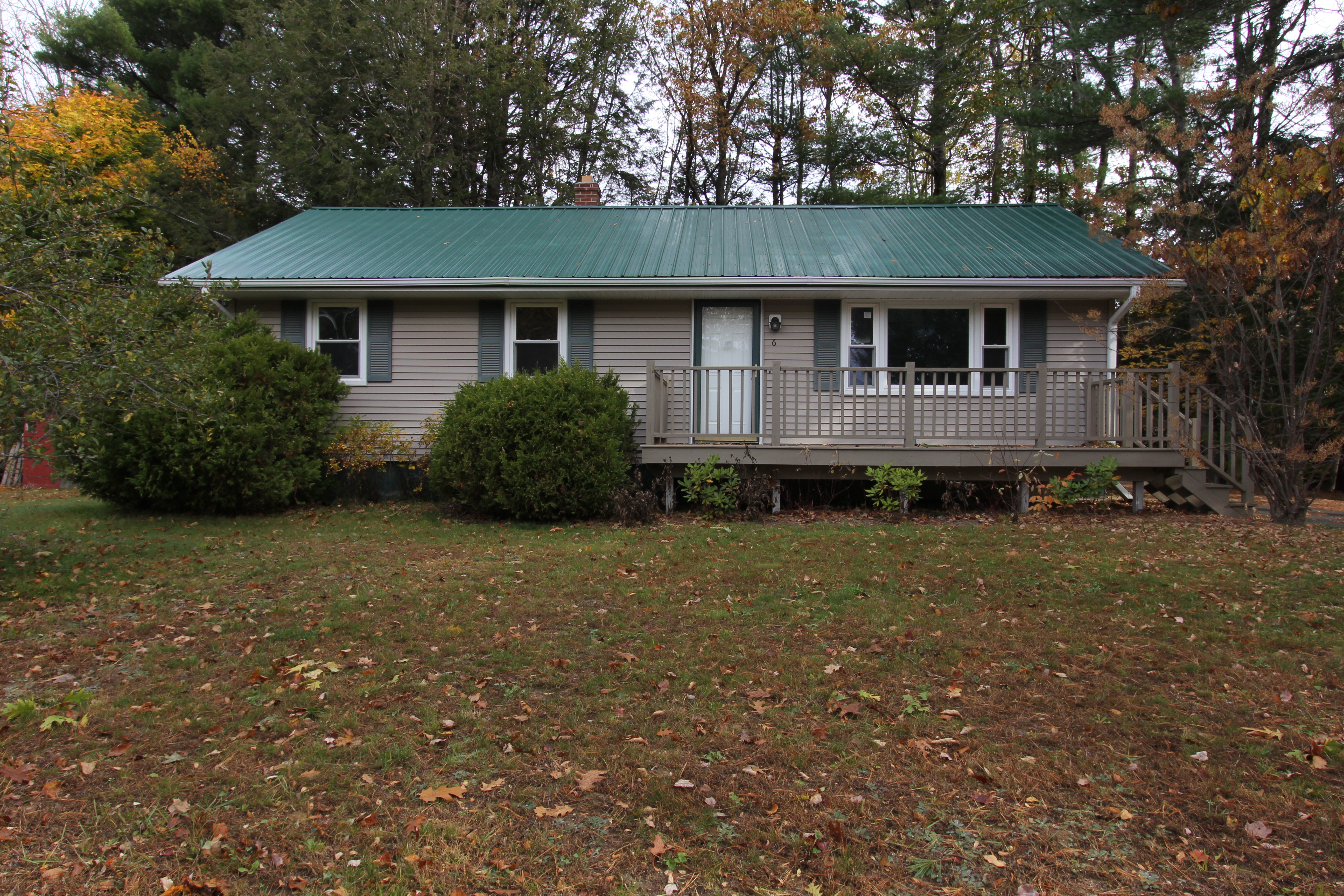 SALE PENDING
3 bedrooms - 1 bath
Ranch
1976 age
.39 lot size
Great location
18 Libby Avenue, Lewiston, ME $135,000
Listing Agent: Bill Bergeron 207-576-6523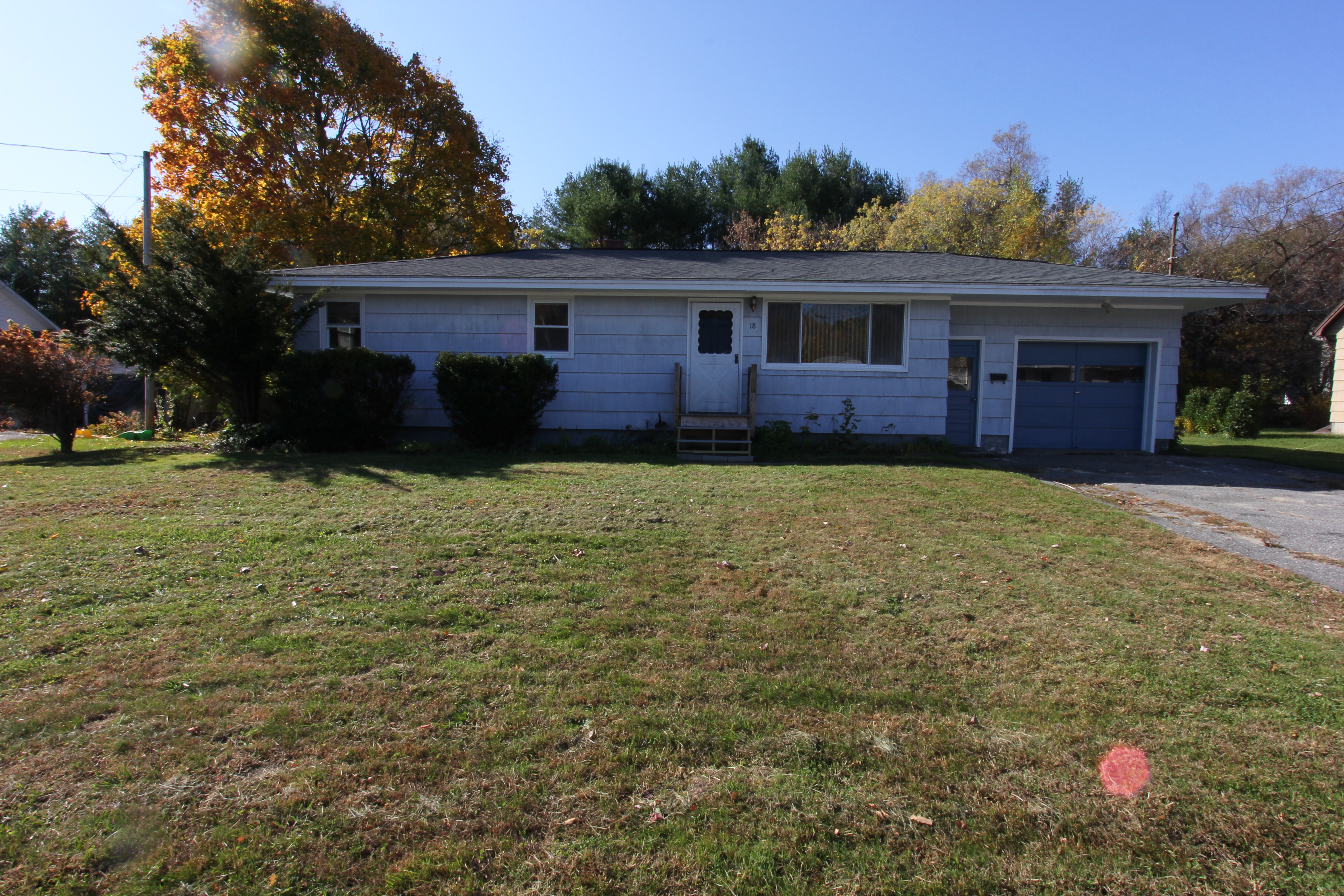 3 bedrooms - 1 bath
Move in condition
Attached garage
.24 lot size
Ranch
106 West Street, Gardiner, ME $155,000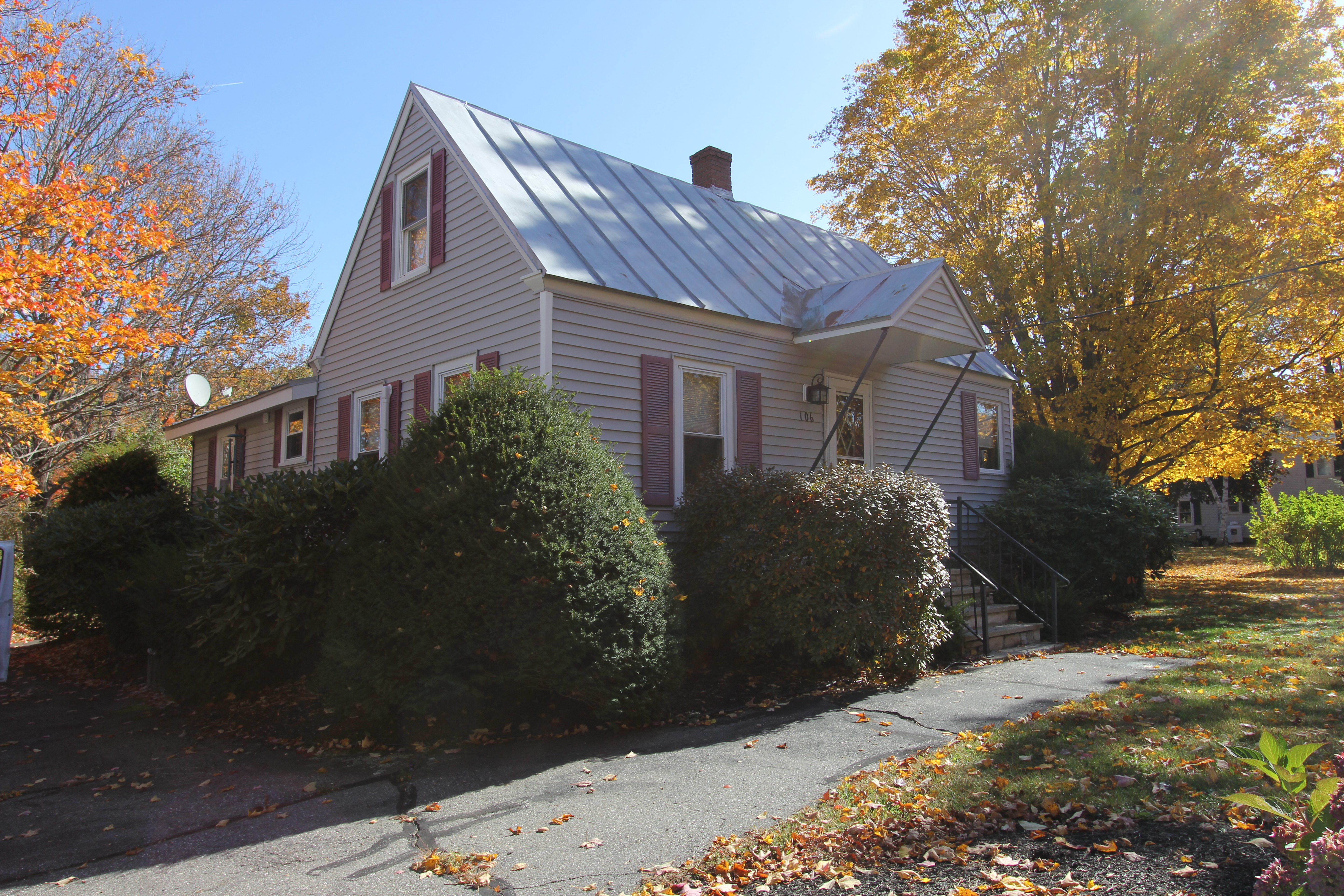 SALE PENDING
Move in condition
3 bedrooms - 1 bath
.78 lot size
Custom kitchen cabinets
Stainless steel appliances
Hardwood floors
Woodstove
2 car garage with storage above
169 Old Lewiston Rd. Monmouth $170,000
Listing Agent: Kelly Webb 207-212-7445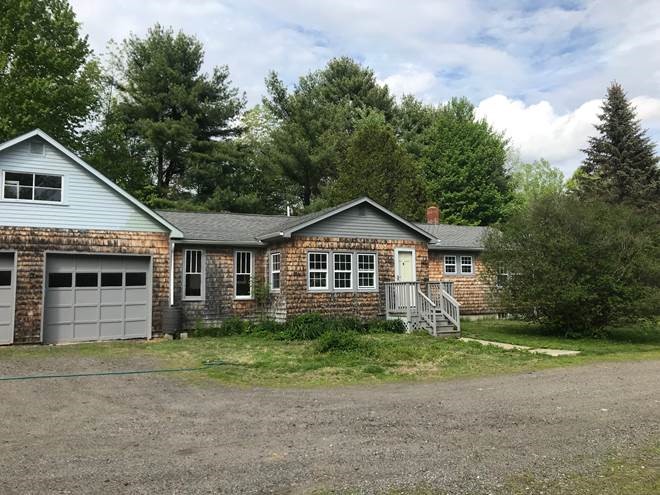 SALE PENDING
3 bedrooms - 2 baths
3.1 acres
2 car garage
Great location
Lots of updates
New windows
New master bedroom with walk in closet
New bathroom
New flooring
New heat pump
New insulation
16 Green Street, Lewiston, ME $145,000
Listing Agent: Bill Bergeron 207-576-6523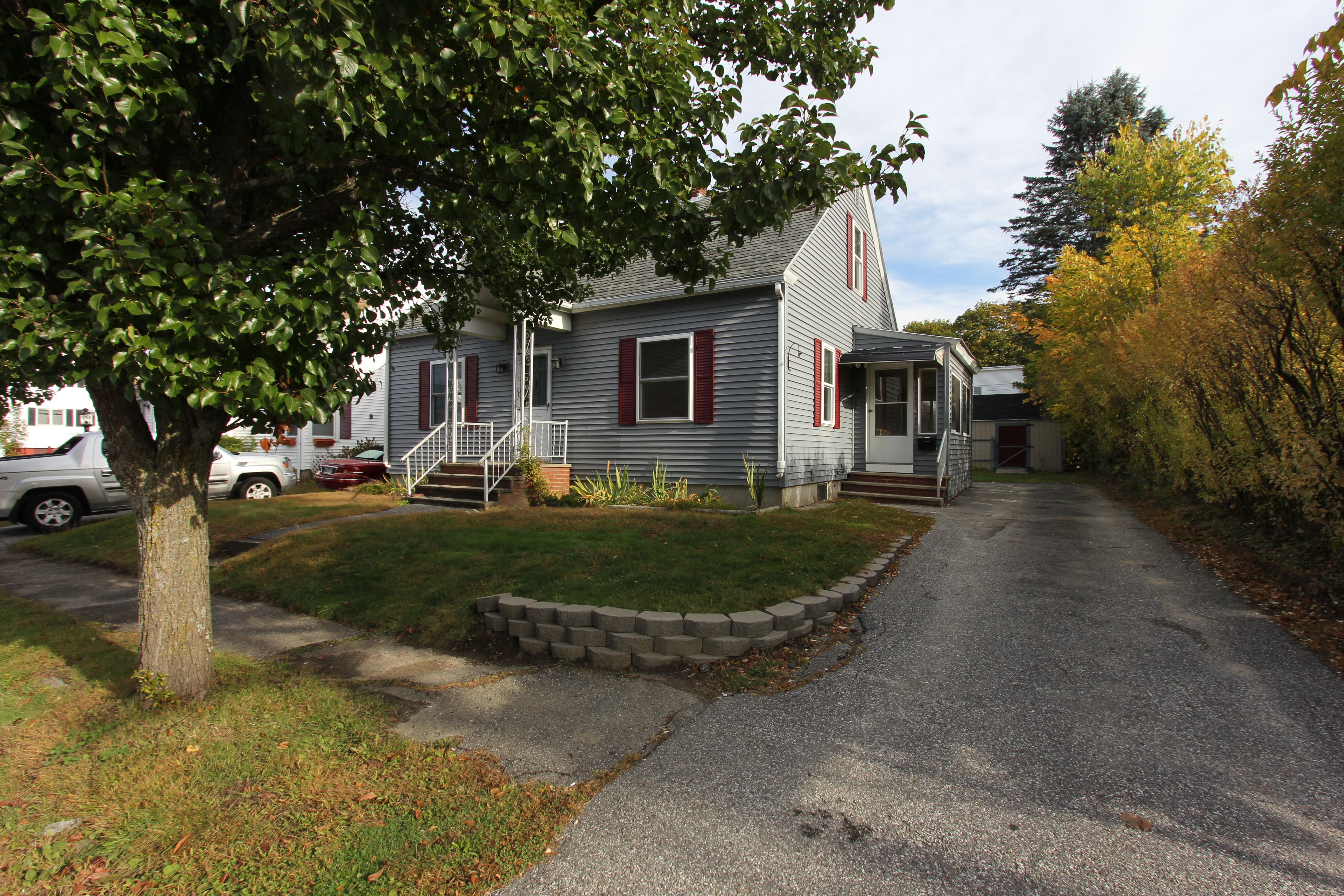 4 bedrooms - 2 baths
Move in ready
Newer roof shingles
New windows
Vinyl siding
Private backyard
Quiet side street yet convenient to all amenities
1250-1252 Redding Road, Woodstock, ME $329,000
Listing Agent: Tim Cyr 207-860-559-2911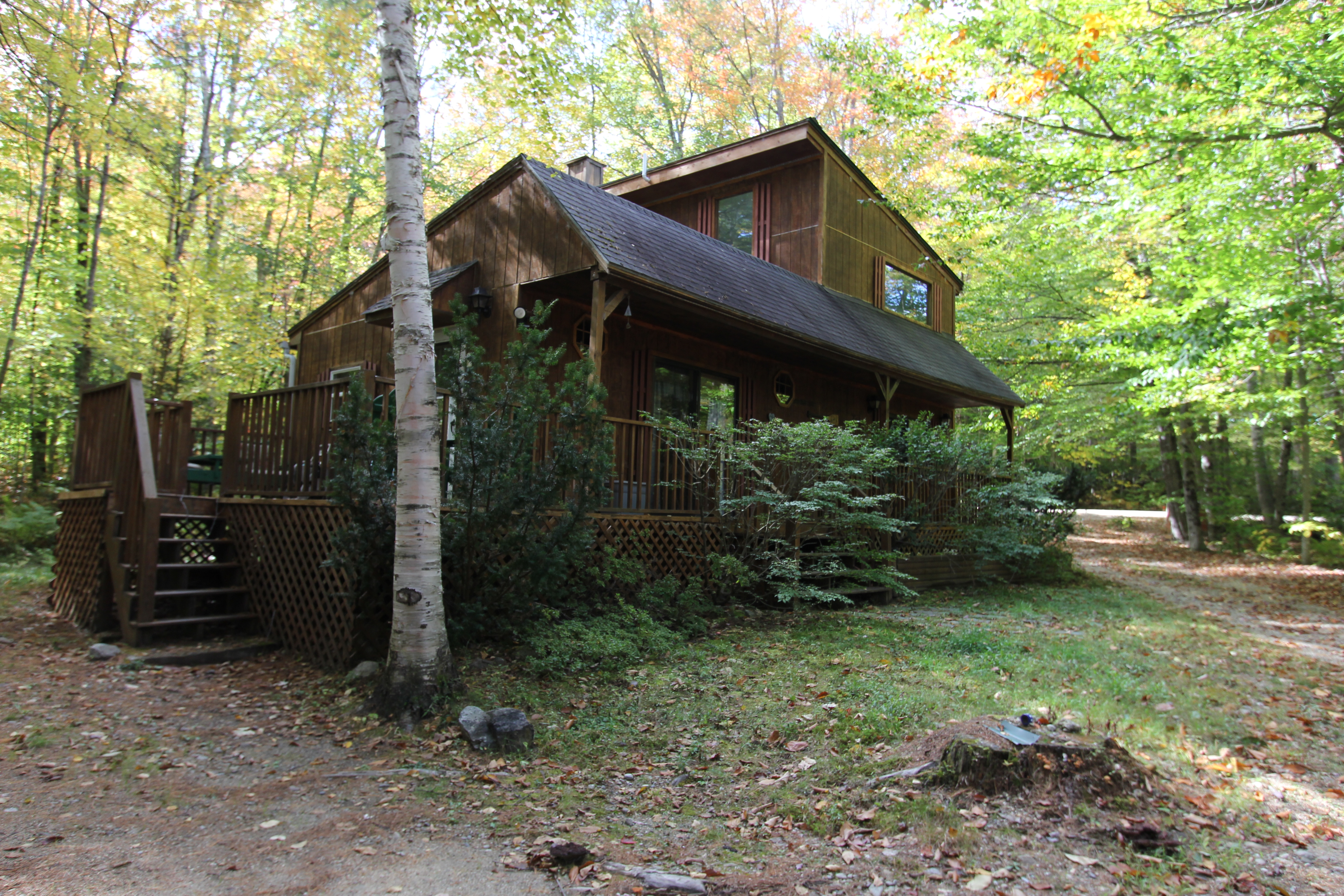 2 Vacation homes! Over 2300 square feet of living space
4 bedrooms - 2 baths
2 car garage
Over 200 feet of water frontage on Shagg Pond
Wrap around deck
Fully furnished with docks, Boats, Canoes and Furniture
Walking distance to hiking trails
2.28 acres
3 Cortland Way, Lewiston, ME $375,000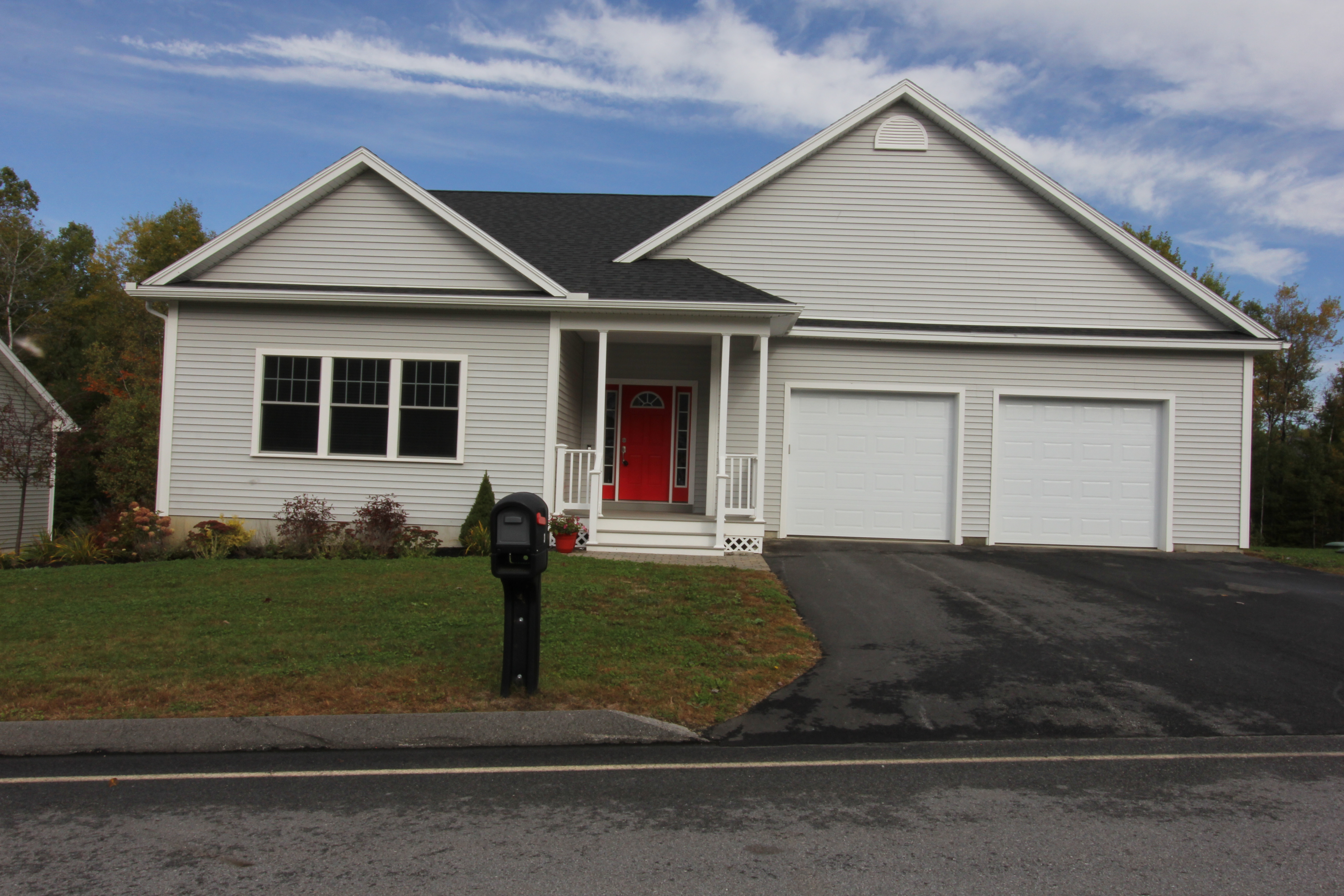 3 bedrooms - 3 baths
2 car garage
55+ Community
Granite counter tops
Open floor plan
Vaulted ceilings
Custom tile mater bath
Central AC
Whole house generator
Hot tub
Tennis court
Fitness room
Clubhouse
15 Desmarais Drive, Sabattus, ME $250,000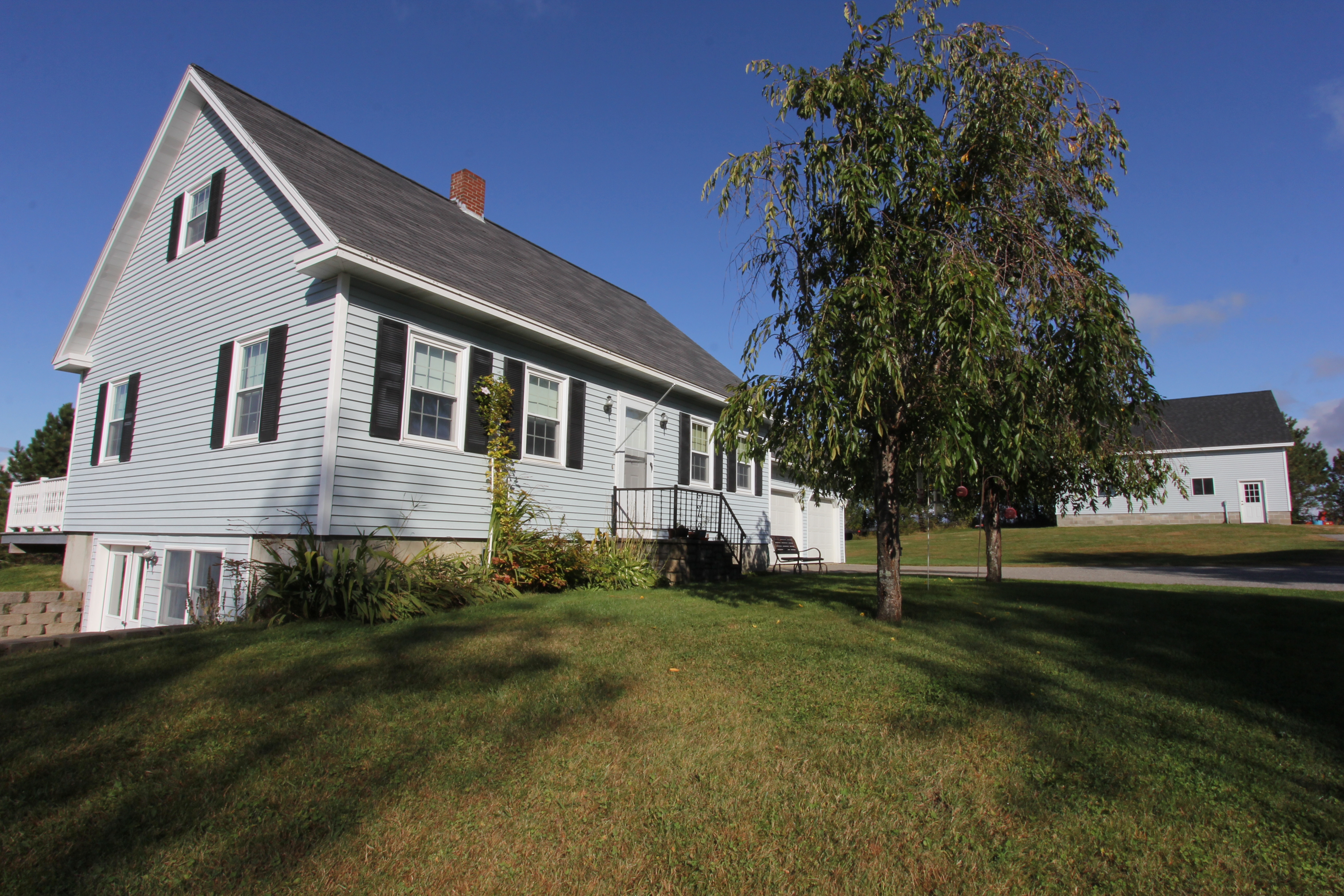 SALE PENDING
3 bedrooms - 2 baths
8.2 acres
Bright and sunny rooms
Spacious rooms
2 car attached garage
32x32 detached garage with second floor
Great location
97 & 99 Ash Street, Lewiston, ME $395,000
Listing Agent: Cindy Morin 207-576-7896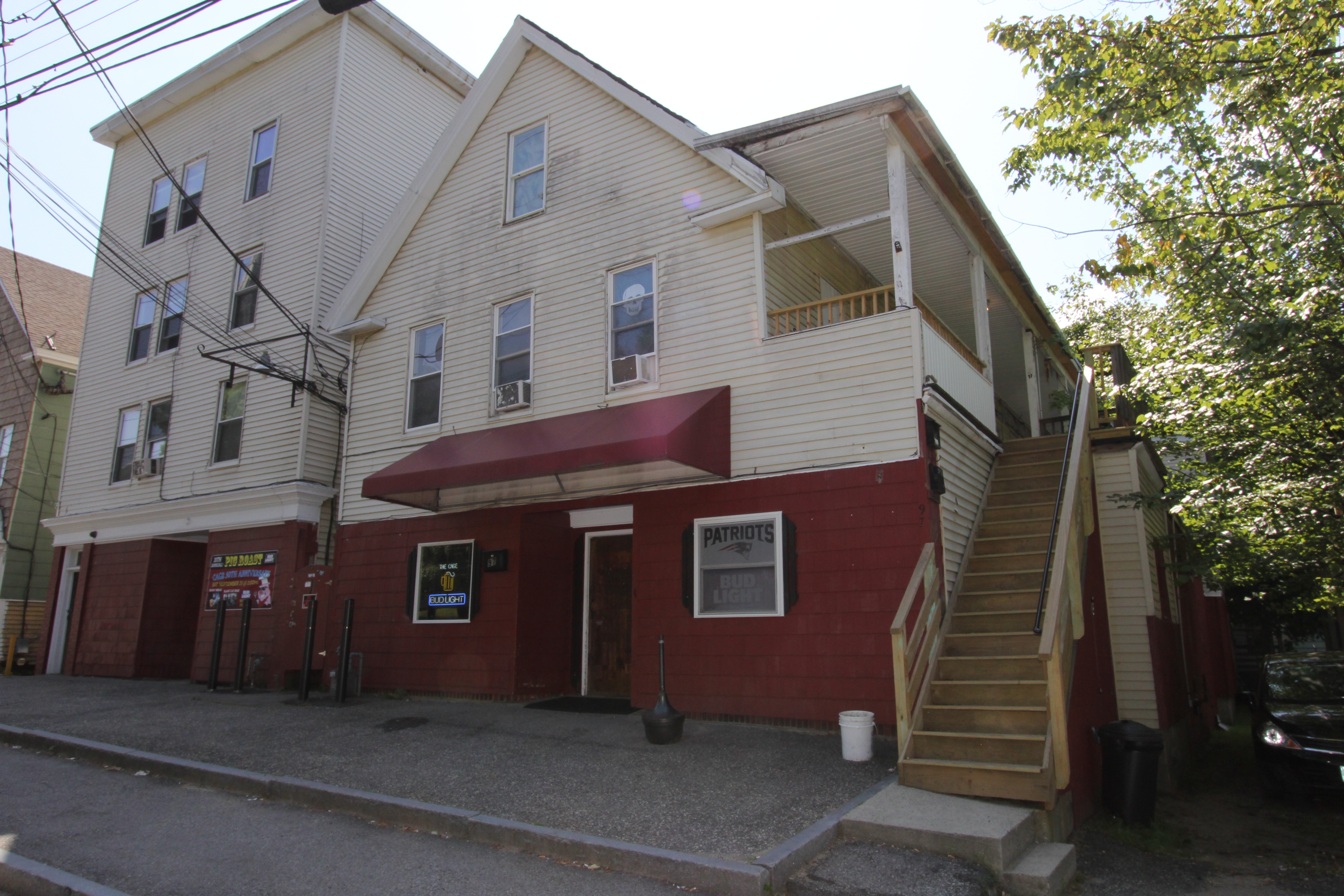 Well established turnkey business with great success for 50 years, known as The Cage, with 5 additional units
Some new bathrooms
New deck
Over 7500 square feet
3 car garage
30 Jamestown Court Unit 30, South Portland, ME $179,900
Listing Agent: Sandra Godin 207-650-1498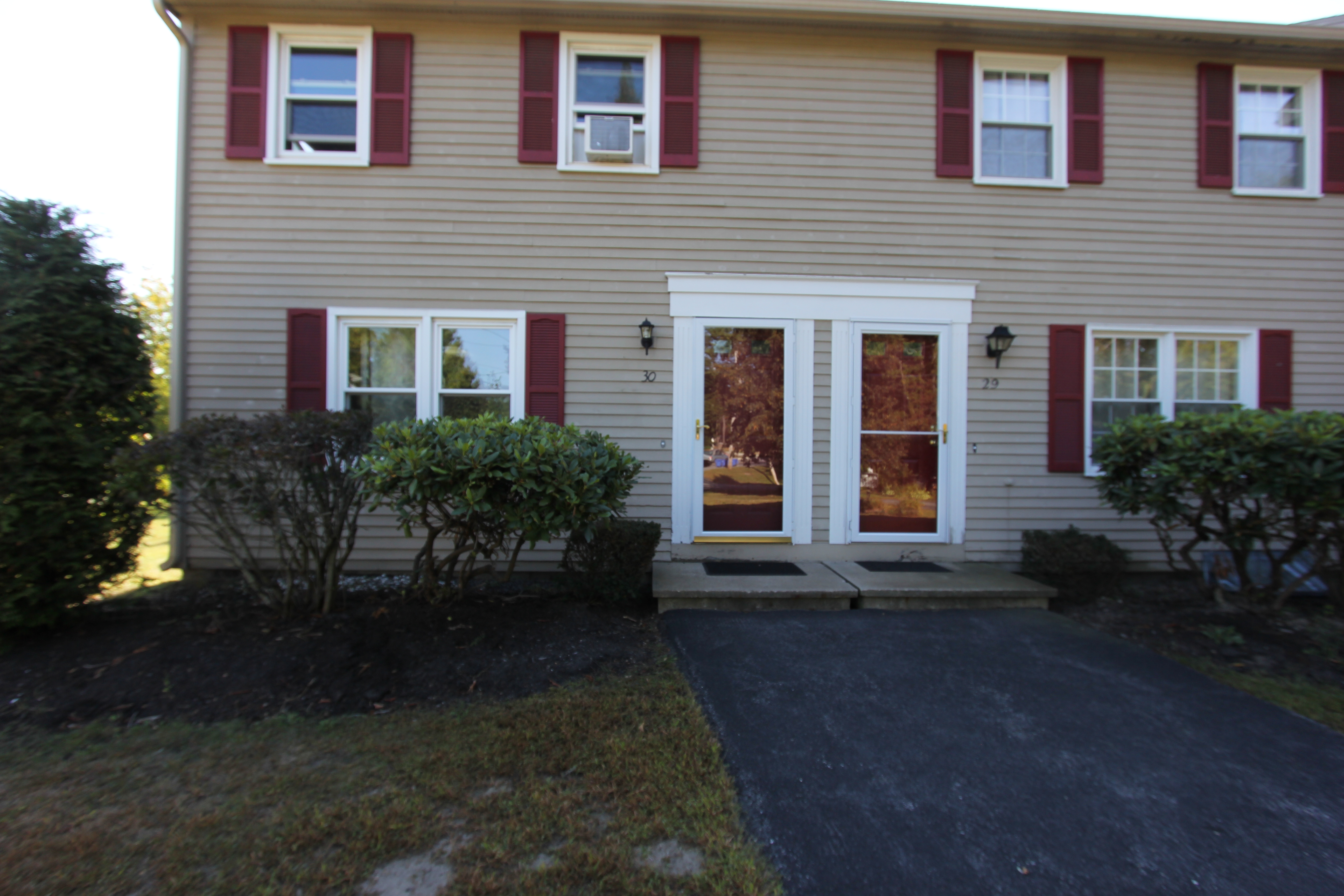 SALE PENDING - CONTINUE TO SHOW
Beautiful townhouse
2 bedrooms - 1 bath
Low maintenance
Full basement
2 parking spots
Private deck
Patio
161 Sedgley Road, Greene, ME $169,000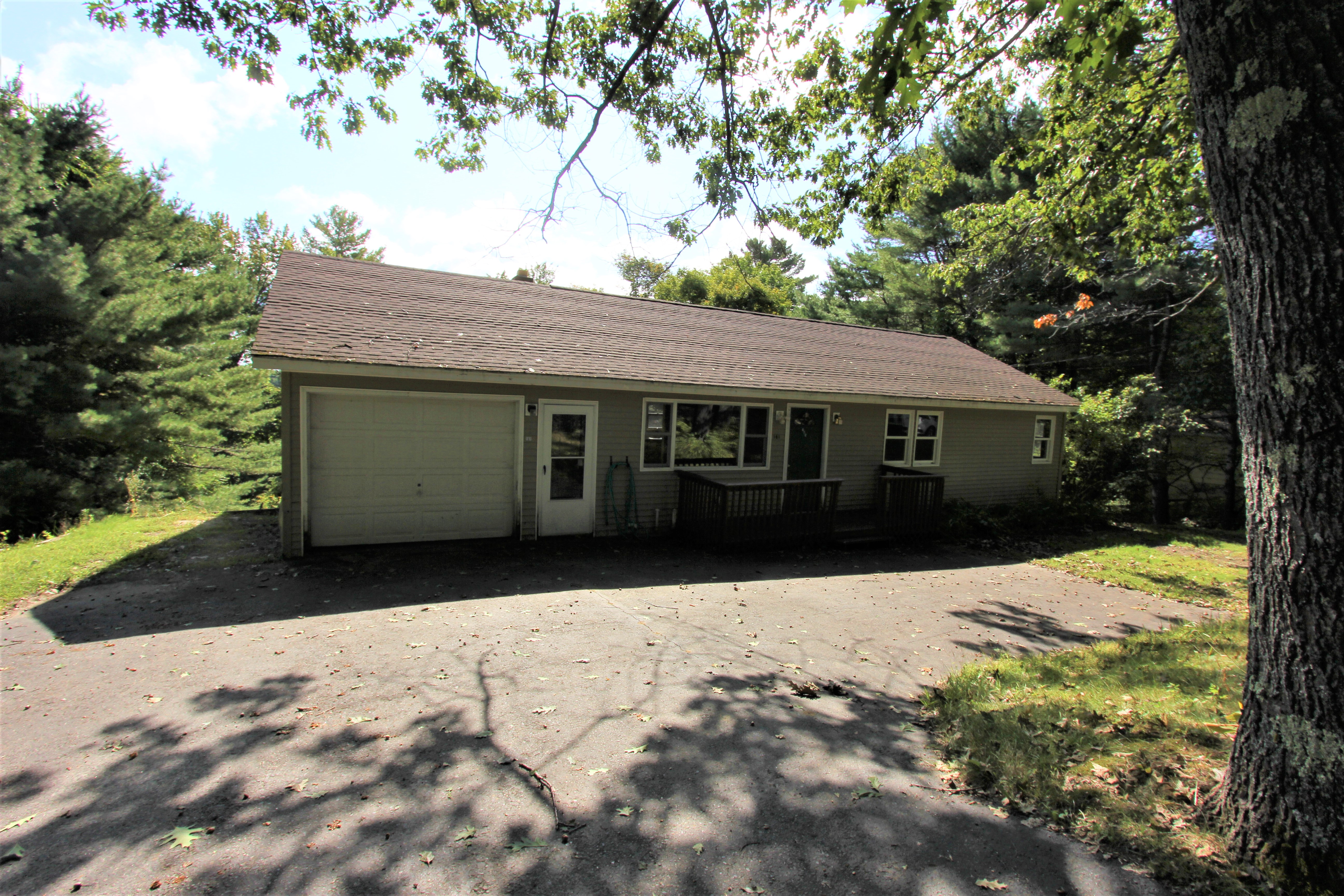 SALE PENDING
3 bedrooms - 2 baths
Finished basement
Garage
.57 lot size
Move in ready
Great location
Spacious backyard
1174&1176 Sabattus Street, Lewiston, ME $175,000
Listing Agent: Chad Doucette 207-749-8779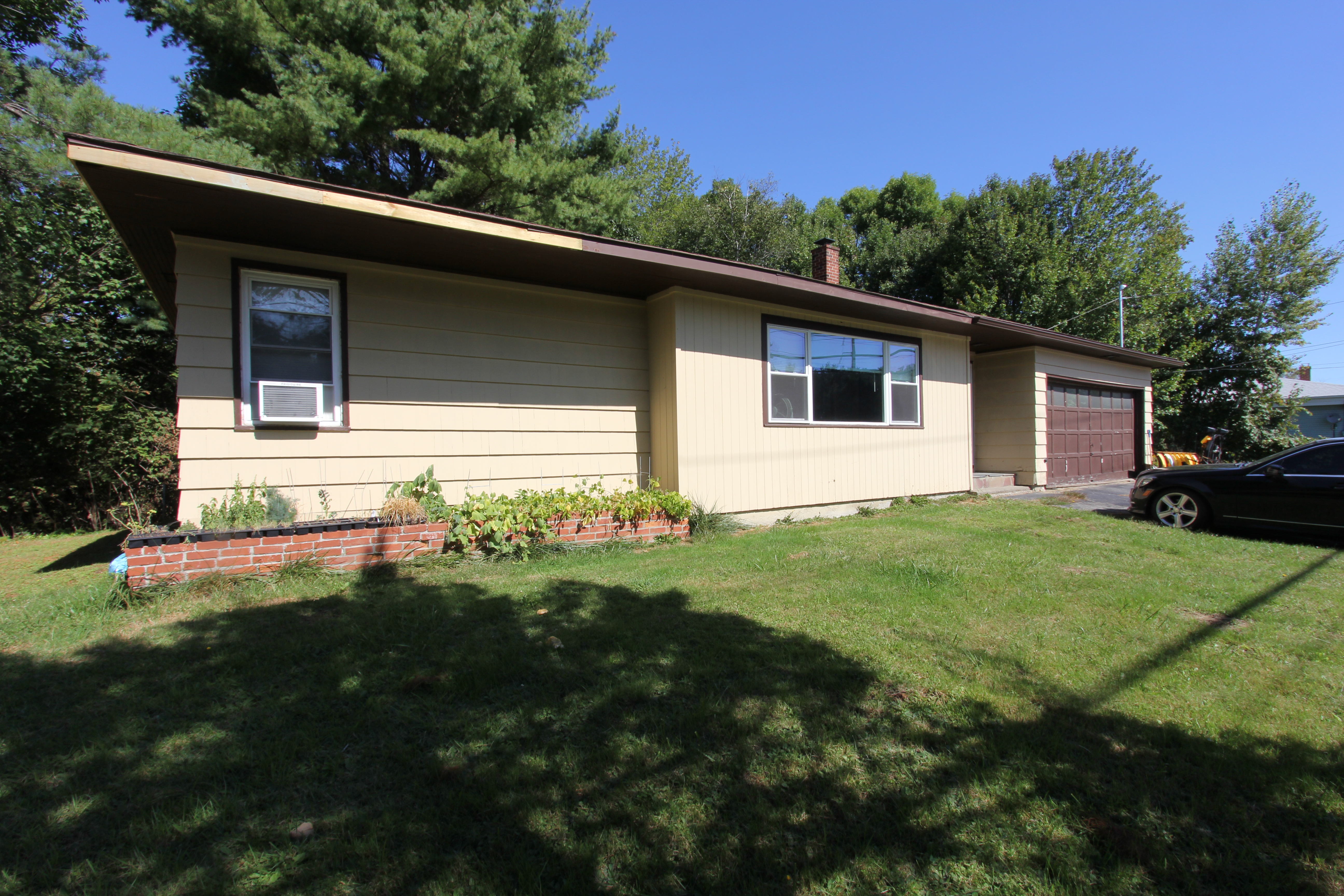 3 bedrooms - 1 bath
2 car garage
.37 lot size
Ranch
Open floor concept
Freshly painted exterior
Private backyard
221 East Grand Ave. Unit 3D, Old Orchard Beach, ME $539,900
Listing Agent: Bill Bergeron 207-576-6523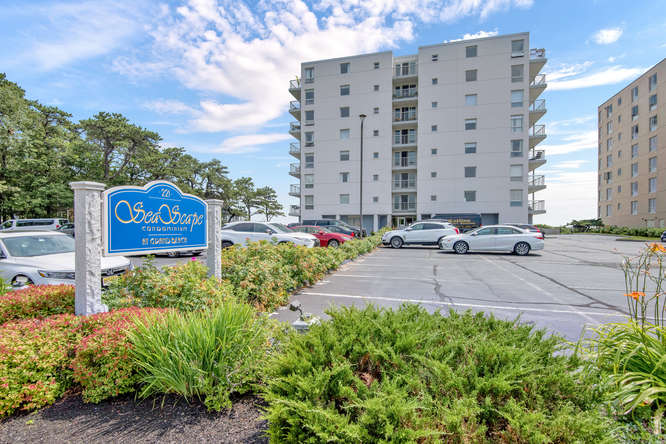 Beautiful year round getaway at the Seascape Condominium
Breathtaking views of the ocean from your own private balcony
2 bedrooms - 2 baths
Large beautiful heated indoor pool with kitchenette and bath
Lawn area with BBQ grills
Walking path to beach
Located walking distance to all amenities
Onsite parking
19 Leighton Road, Falmouth, ME $350,000
SALE PENDING - CONTINUE TO SHOW
3 Bedrooms - 2 Baths
Nearly 1 Acre
2 car oversized garage
Cape with dormers
Updated and Beautifully remodeled
Granite counter tops
New roof, septic, furnace, and windows
8 Kirk Street, Sanford, ME $170,900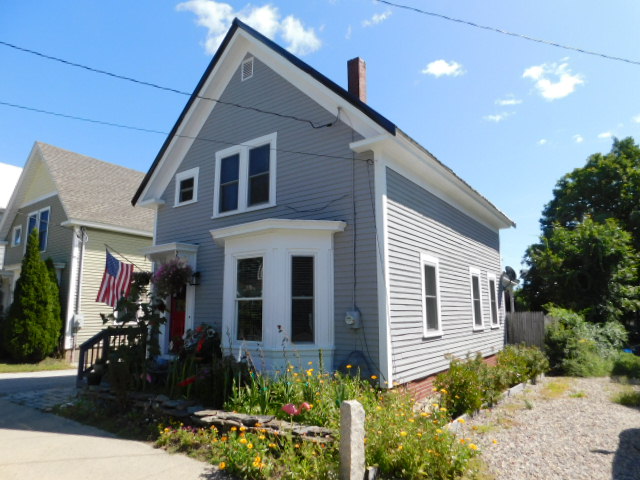 2 bedrooms - 2 baths
Bright and sunny New Englander
Quiet neighborhood
Large closets
Lots of updates
Garage
Stone patio
Flower gardens
Beautiful backyard
176 East Avenue, Lewiston, ME $145,000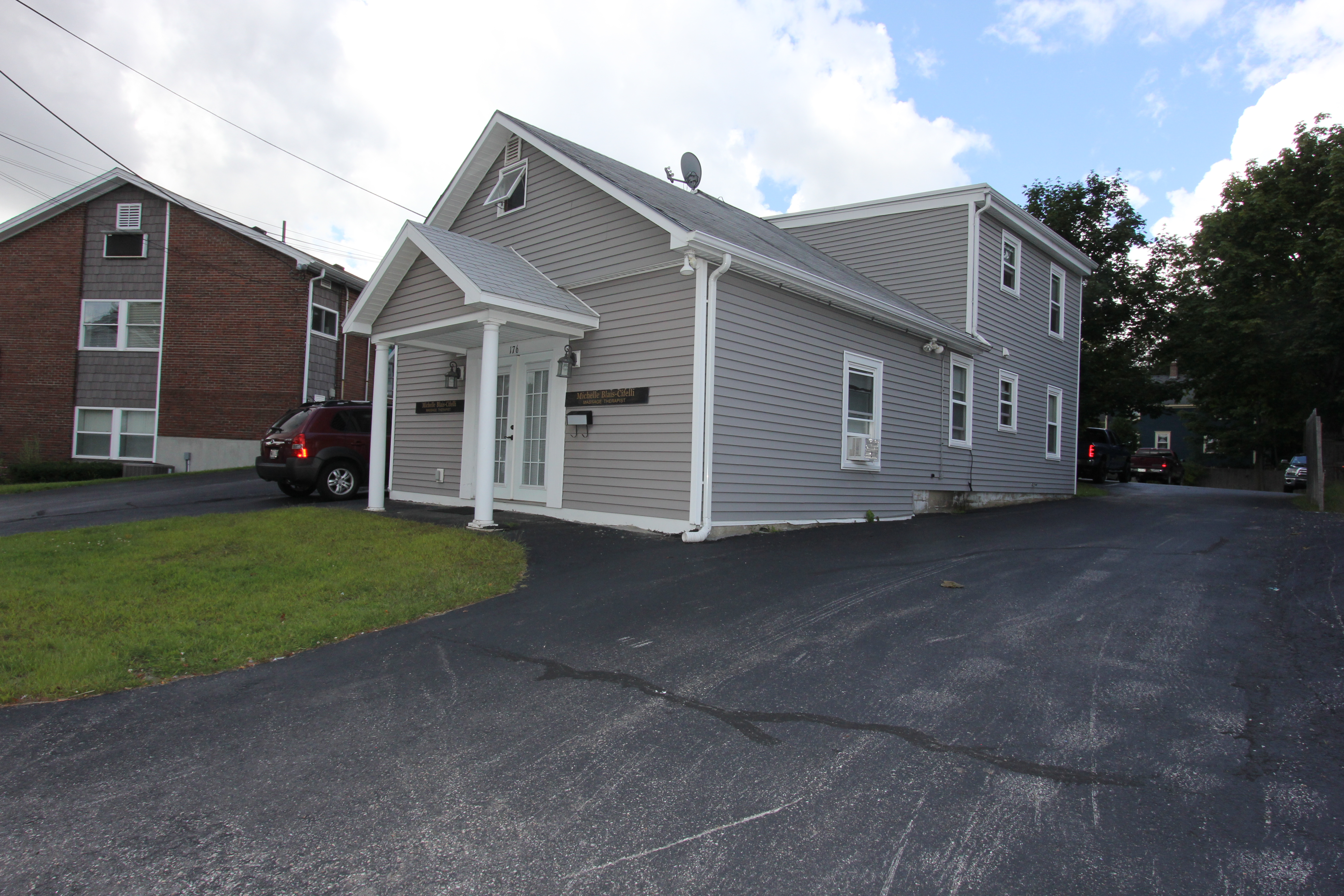 2 unit plus office space
Well cared for with great rental history
Lots of updates
Prime location with high visibility
36 Mill Street, Auburn, ME $153,000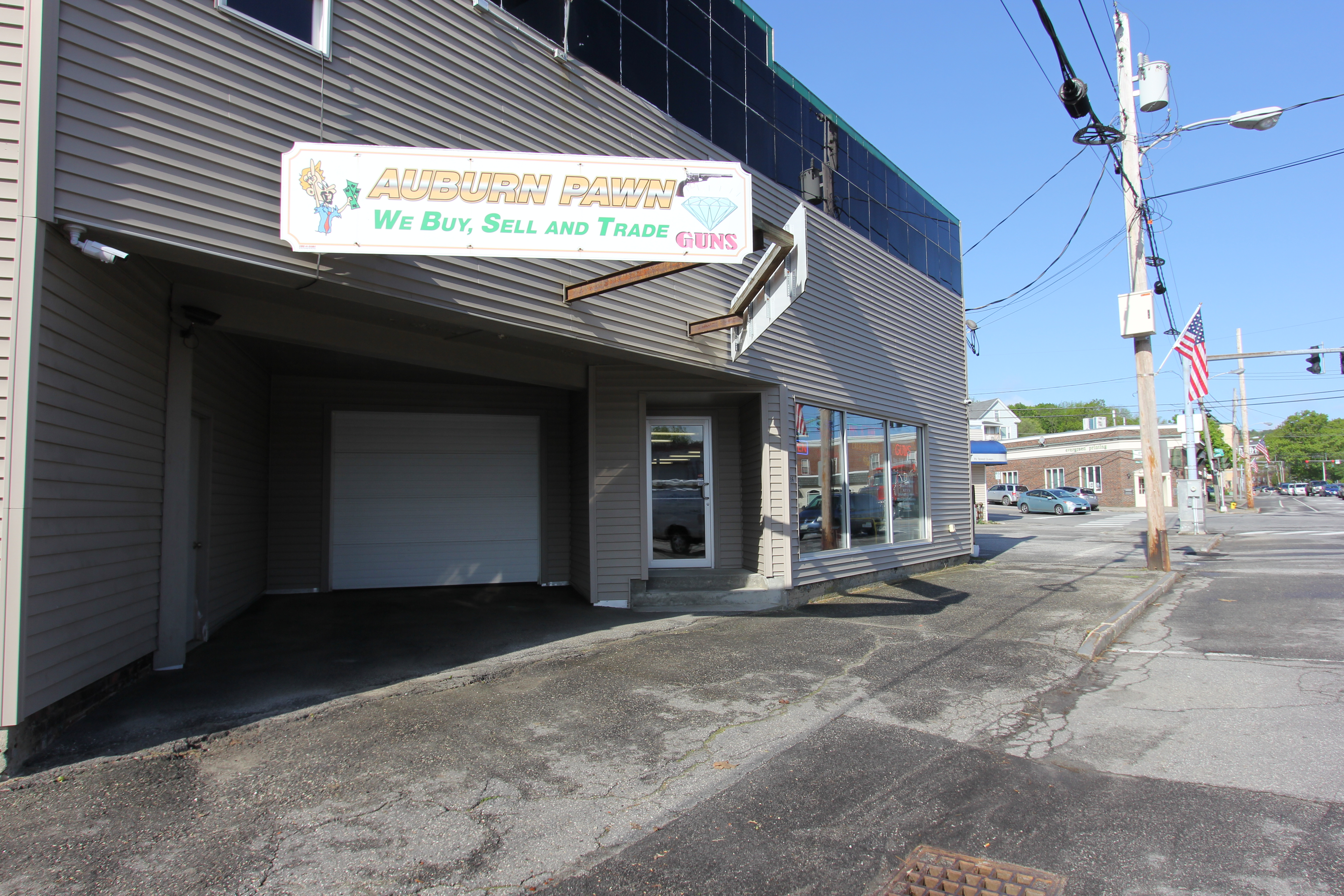 Great commercial building
One of a kind ideal retail/service building offering some amazing amenities
5145 square feet stand alone building offers 2,000 square feet of finished retail space and overhead door that enters into a 3,000 square foot warehouse
16 foot ceilings additional 2,000 square feet of mezzanine storage space
State of the art security system
High visibility
71 Kenney Road, Leeds, ME $129,000
Listing Agent: Teri Campbell 207-576-4180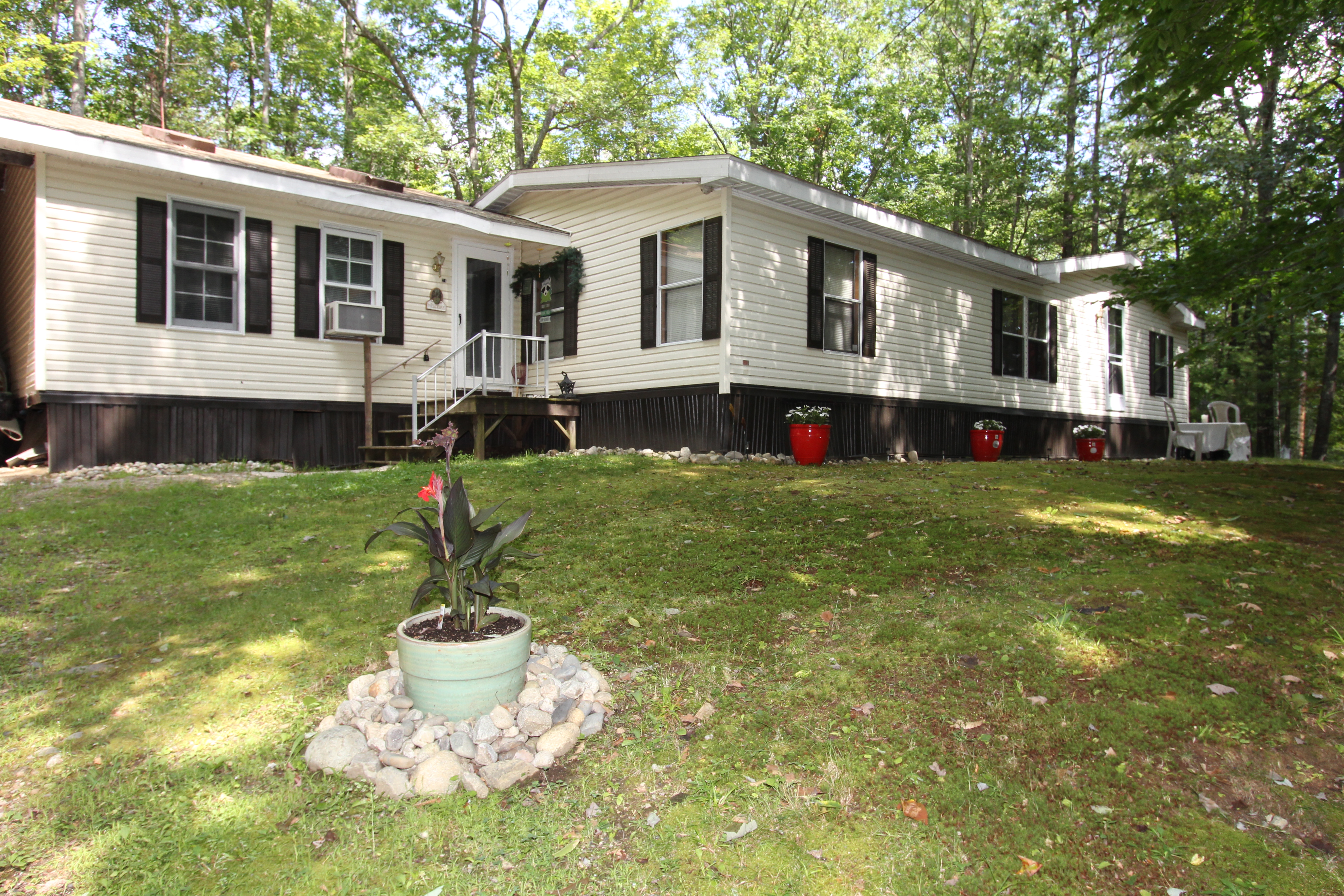 3 bedroom doublewide
2.4 acres
Nice country setting
2 baths
Open concept
2 carports
Newer roof shingles
98 Lake Auburn Avenue, Auburn, ME $165,000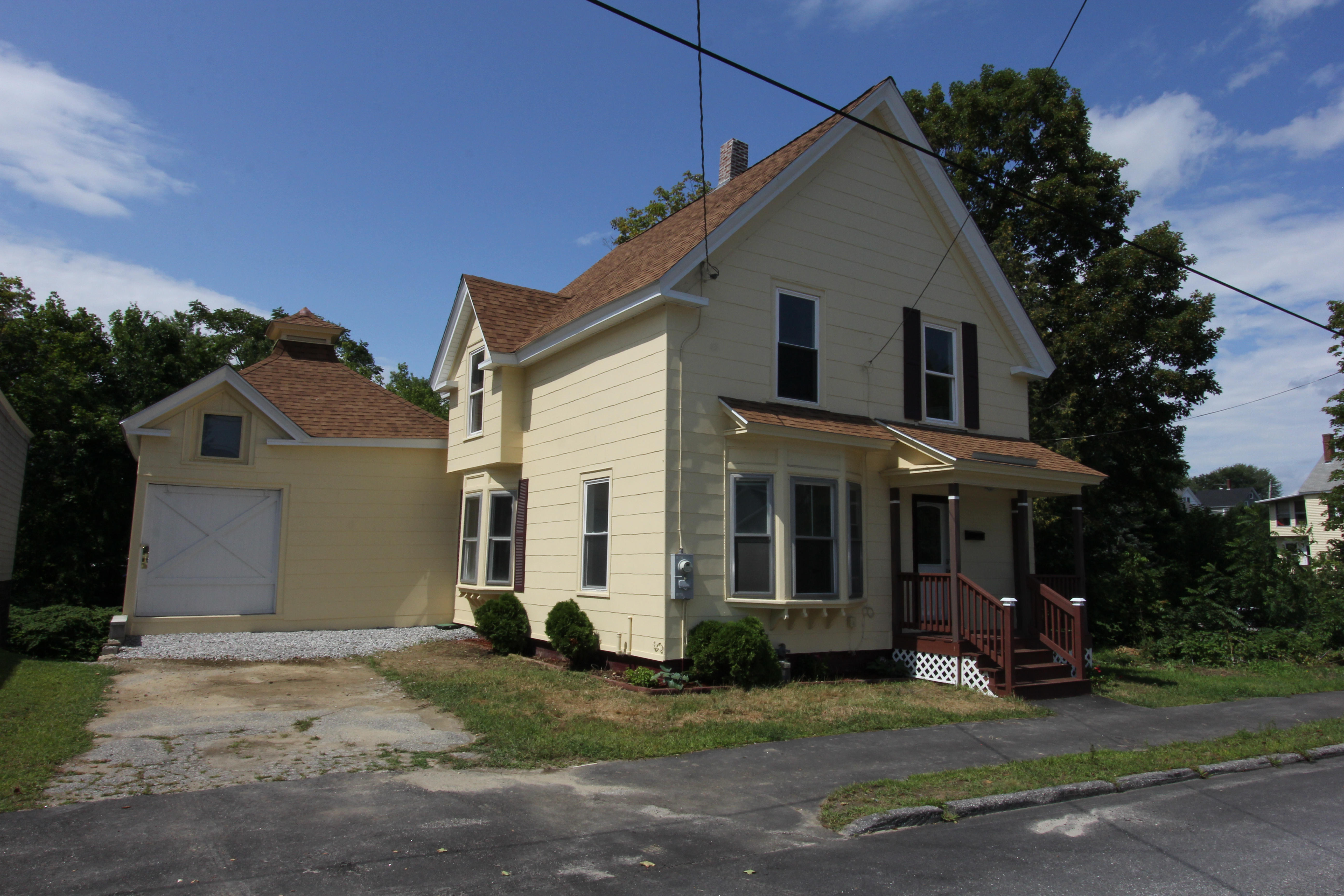 3 bedrooms - 1 bath
Completely renovated - Move in ready
Deck
Hardwood floors
New roofing
New hot water tank
Freshly painted inside and out
Great neighborhood
10 Black Duck Lane, Poland, ME $549,900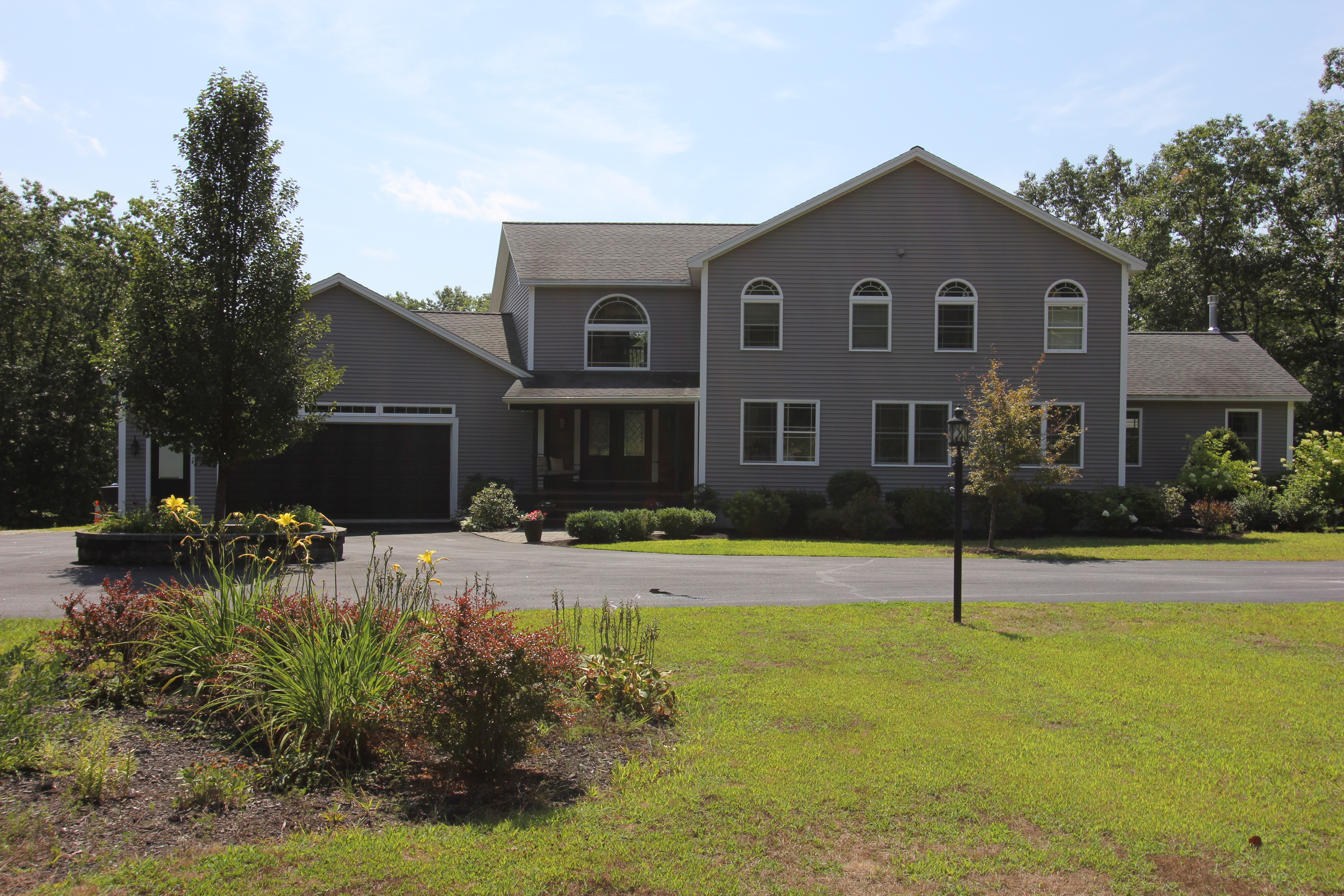 3 bedrooms - 3 baths
Over 3800 square feet
2 car garage
Grand staircase
Cathedral ceilings
Oversized windows
Granite counter tops
Hardwood & Tile floors
Walk in marble shower in master suite
Private 1.87 acres
Walking distance to Range Pond
7 Sunrise Drive, Fairfield, ME $292,900
Call 207-784-3800 for more information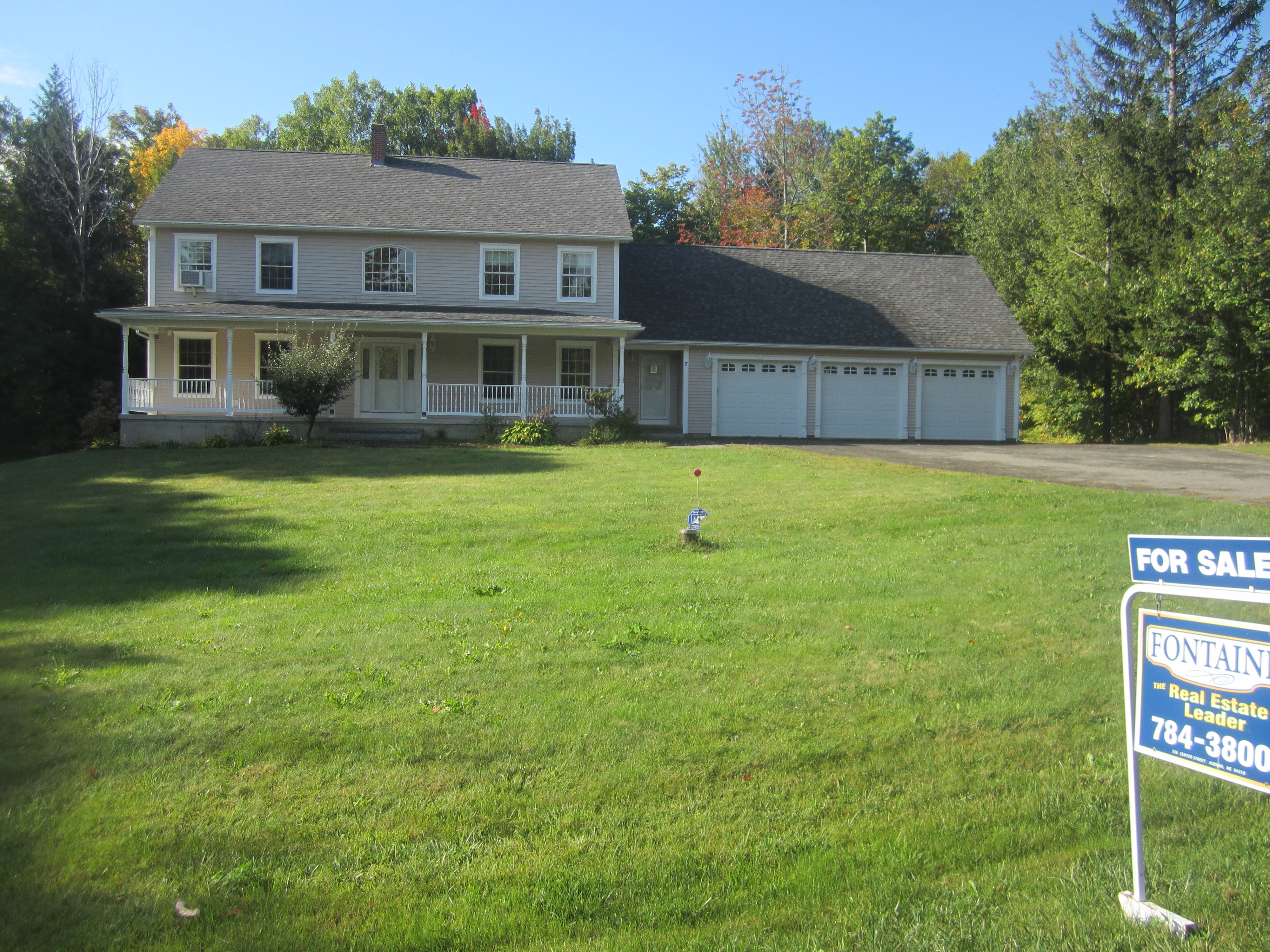 SALE PENDING
3-4 bedrooms - 3 baths
Great location on Nearly 1 acre
Move in condition
3 car garage
Farmers porch
Radiant heat
2007 age
Gorgeous kitchen with granite countertops
Gas fireplace
Cherry hardwood floors
15 Tarr Avenue, Lewiston, ME $175,000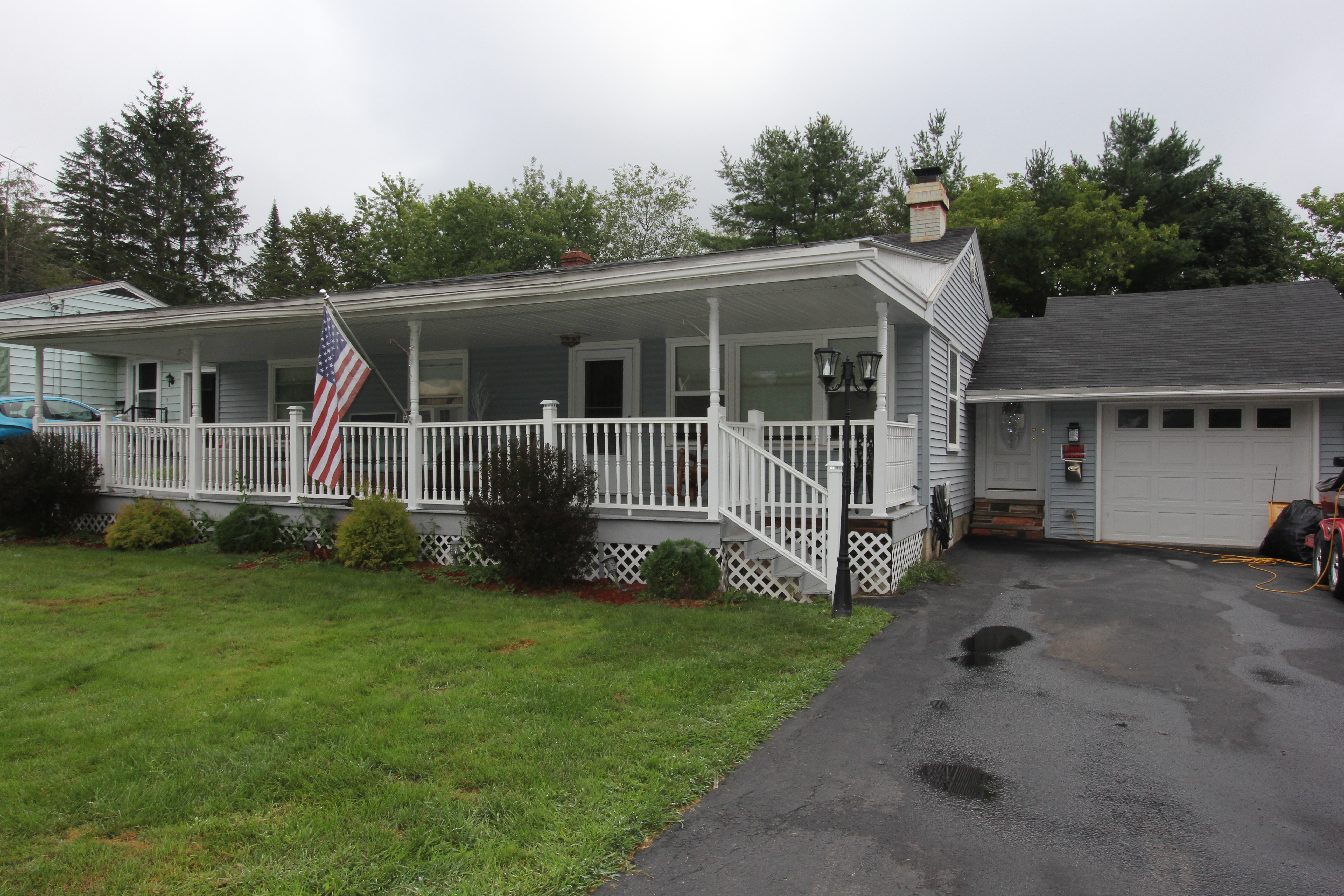 3 bedrooms - 2 baths
Ranch
Garage
Inground pool
Large kitchen
Hardwood and tile floors
Freshly painted interior
Farmers porch
Quiet dead end road
238 New Settlement Road, Hiram, ME $189,700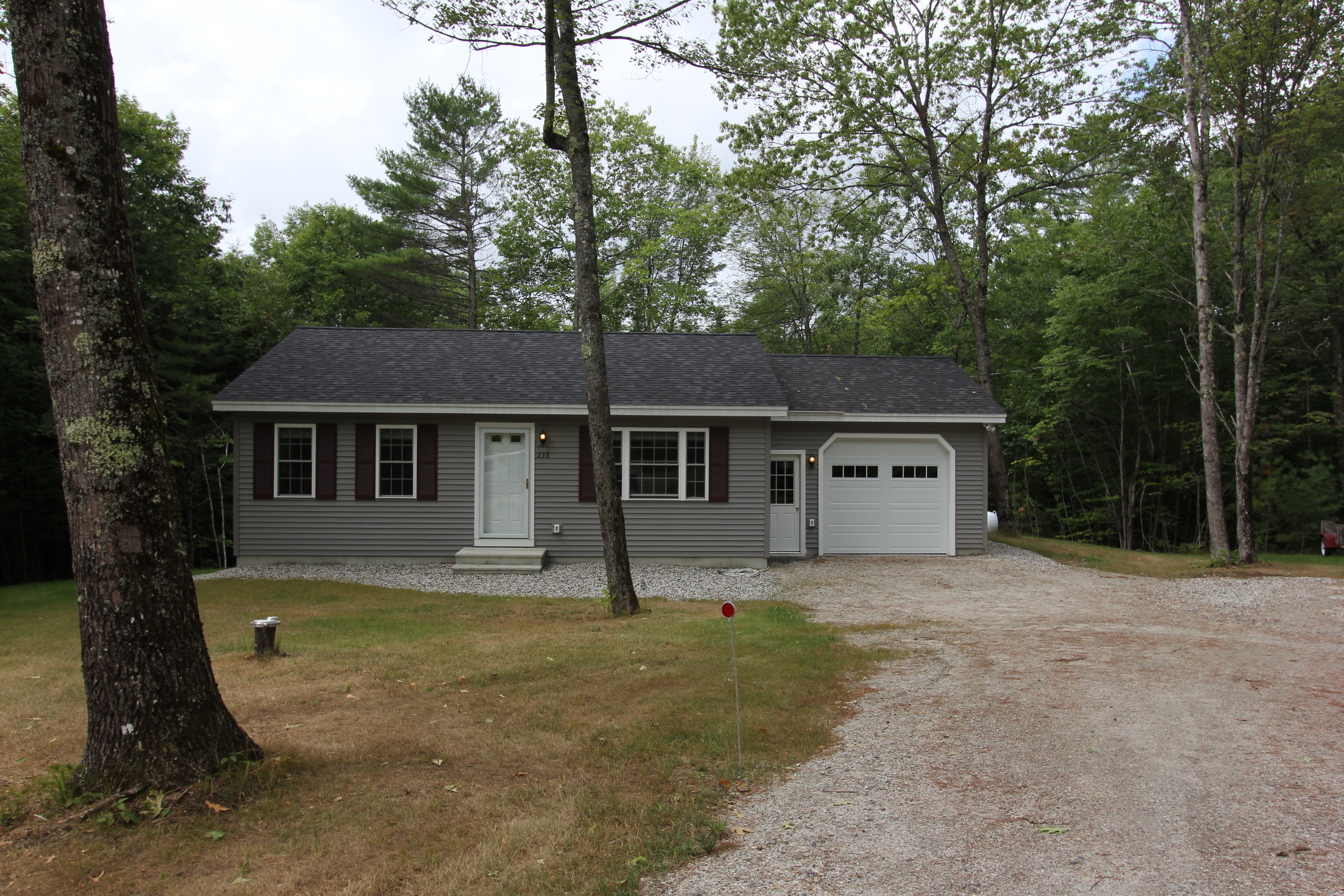 New Construction
1 acre
2 bedrooms - 1 bath
Ranch with full basement
Attached garage
Rural setting
1443 Benton Avenue, Benton, ME $168,888
Listing Agent: Kim Hawkes 207-314-6080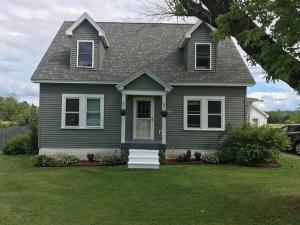 SALE PENDING
Beautifully remodeled 4 bedroom cape!
2 baths
Mahogany cabinets
Recessed lighting
Replacement windows
Newer heating system
Wood floors
Garage
Large private back deck
Fenced in yard
10 Chickadee Lane, Bridgton, ME $169,900
Listing Agent: Sandra Godin 207-650-1498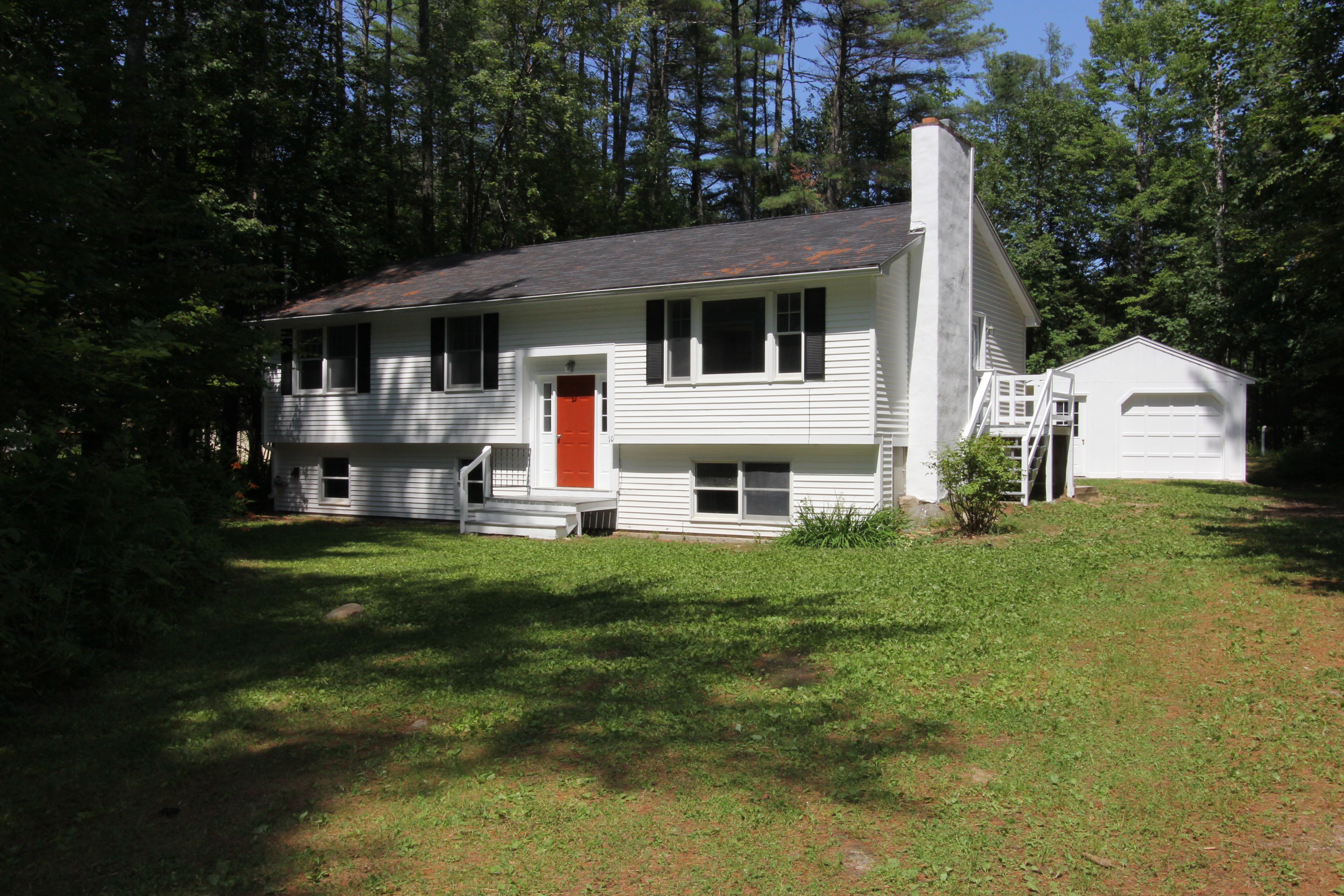 3 Bedroom - 2 bathrooms
Raised Ranch
Completely Remodeled
New Stainless Steel appliances
Deck
2 Fireplaces
5 minutes from Shawnee Peak
368 Greenwoods Road, Sumner, ME $295,000
Listing Agent: Cindy Morin 207-576-7896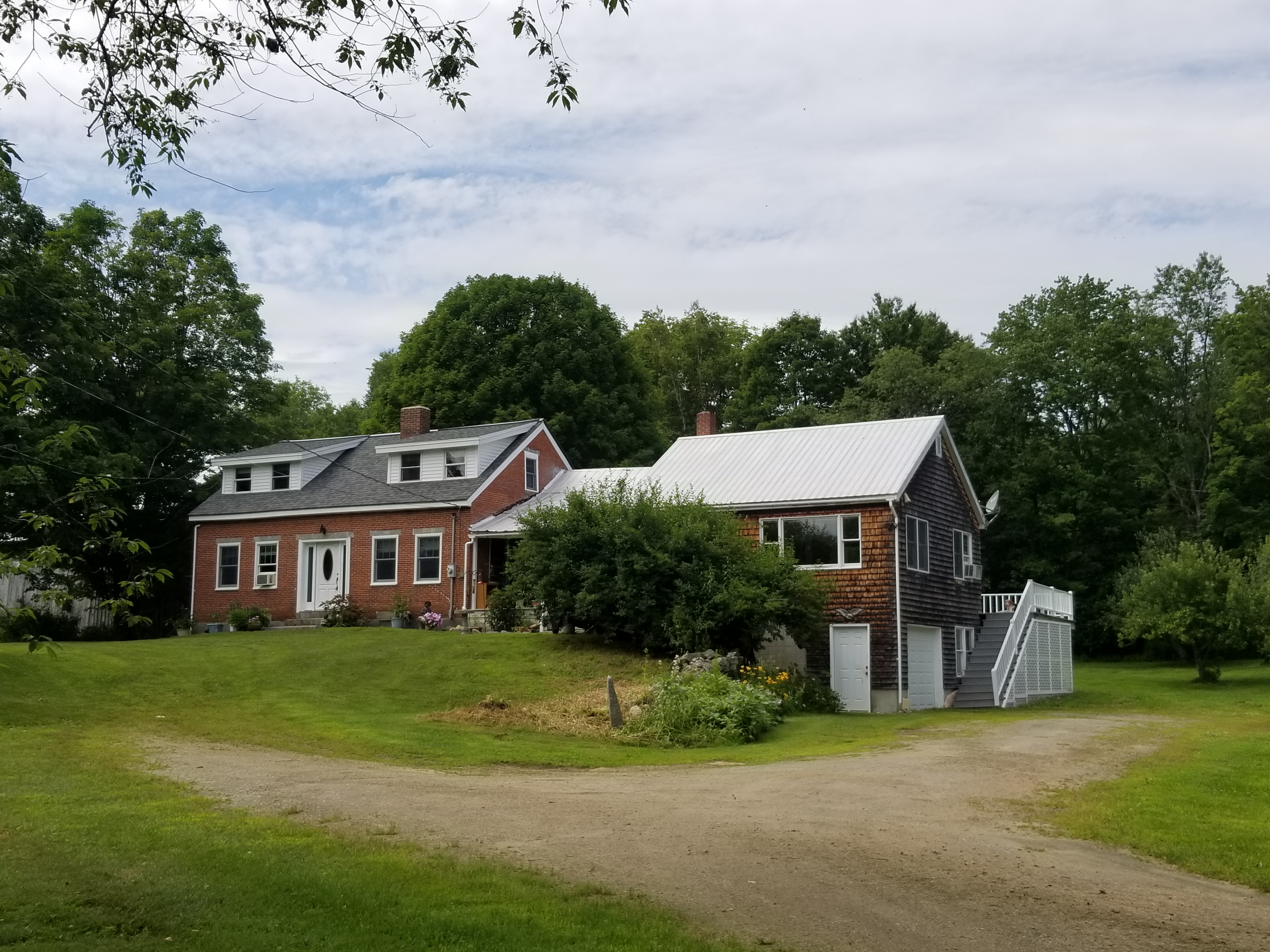 Unique property situated on 50 acres
3 bedrooms - 2 baths
Cathedral ceilings
Great room with exposed beams
Maple trees
Berry bushes
Apple trees
Fields and woods
Sits back off the road
Wood fired cook stove
Large post and beam barn
74 Skillings Woods Road, Turner, ME $550,000
Listing Agent: Megan Fortin 207-330-0858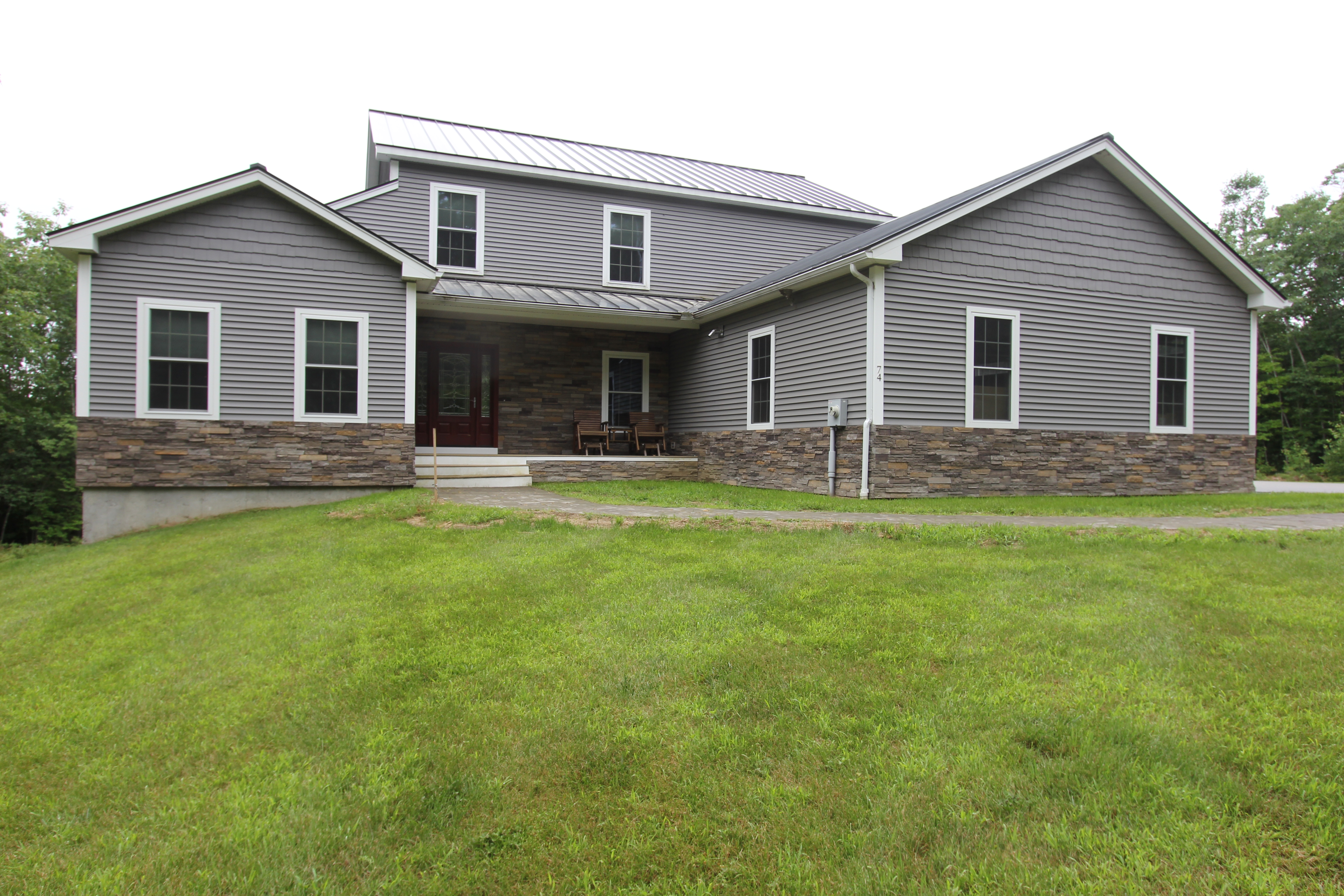 Stunning 2012 quality built home on 20 acres!
5 bedrooms - 3.5 baths
Back up generator
AC/Geothermal system
9.5 foot ceilings
Granite counter tops
Maple cabinets
Master suite
Lots of storage space
4 bay heated garage
55 Island View Drive, Greene, ME $345,000
Listing Agent: Nick Blais 207-740-2716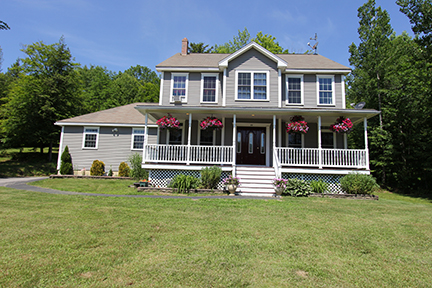 Move in condition! Access to private boat launch and beach!
5 bedrooms - 3 baths
Hardwood and tile floors
Front porch
3 car garage
.57 lot size
Water views
48 Waters Edge Drive, Lewiston, ME $399,900
Listing Agent: Bill Bergeron 207-576-6523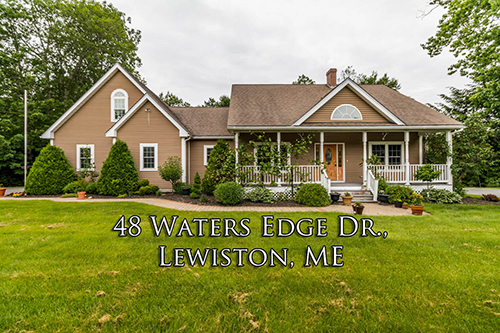 Over 2500 square foot ranch! Quiet dead end road! Great neighborhood!
4 bedrooms - 3 baths
2 car garage
Farmers porch
Finished walkout basement
Family room over garage
Master suite with Jacuzzi tub and walk in closet
Hardwood and tile floors
Cathedral ceilings
Open floor plan
ROW to No Name Pond
293 Wilson Pond Road, Monmouth, ME $199,900
Listing Agent: Kelly Webb 207-212-7445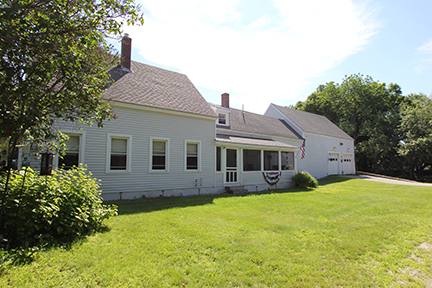 Beautiful rural setting just minutes to Wilson Pond!
3 bedrooms - 2 baths
1.4 acres
Newer windows
On demand generator
Exposed beams
Master bedroom with knotty pine walls
Laundry room
Large eat in kitchen with pellet stove
Porch
2 car garage
214 Upper Pond Road, Litchfield, ME $675,000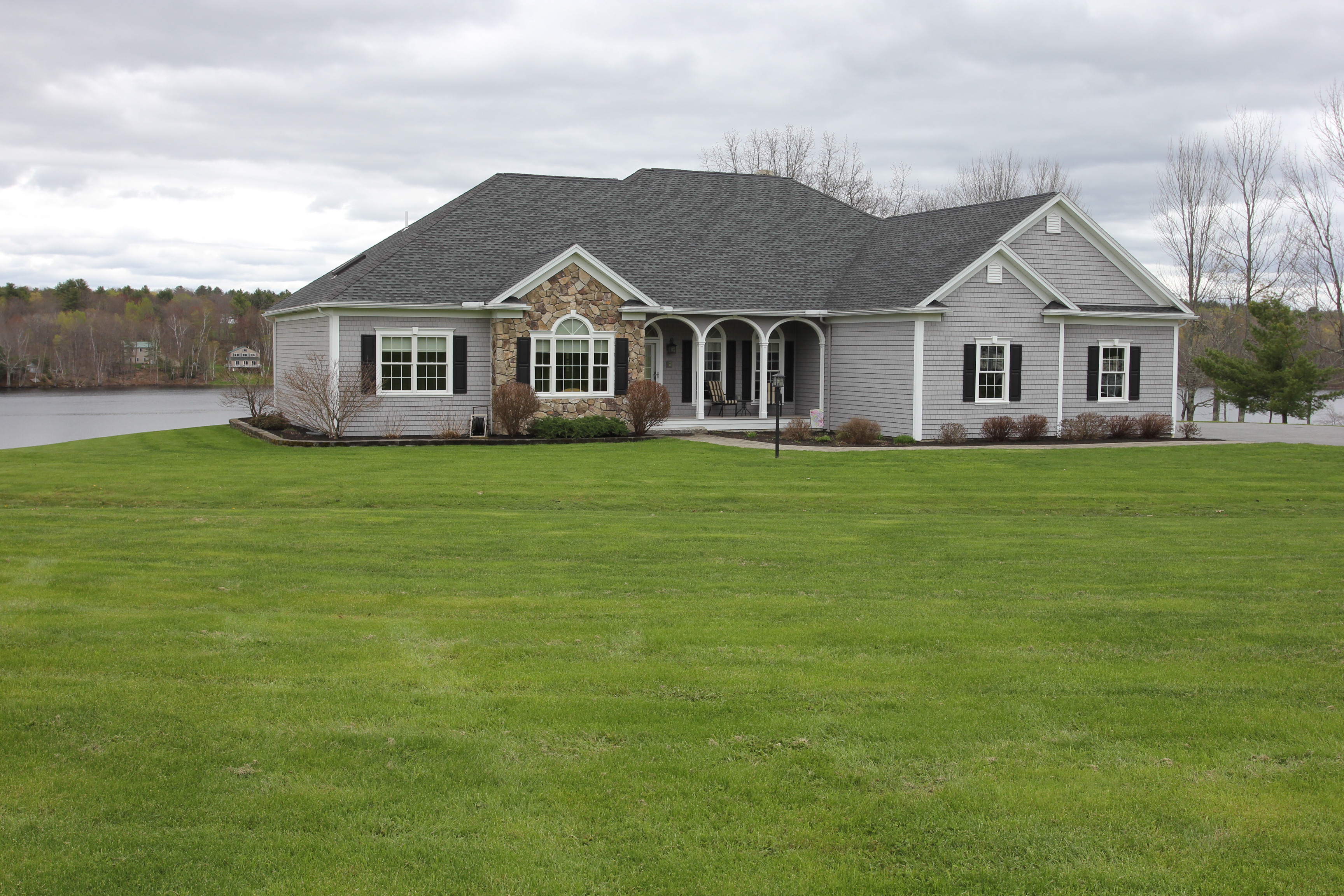 SALE PENDING
Year round water front home on Pleasant Pond with 7.2 private acres!
3 bedrooms - 2 full baths - 3 half baths
6 car garage
4,000 square feet
Beautiful tray ceilings
Chefs kitchen
4 season room
Move in condition
116 Highland Drive, Minot, ME $750,000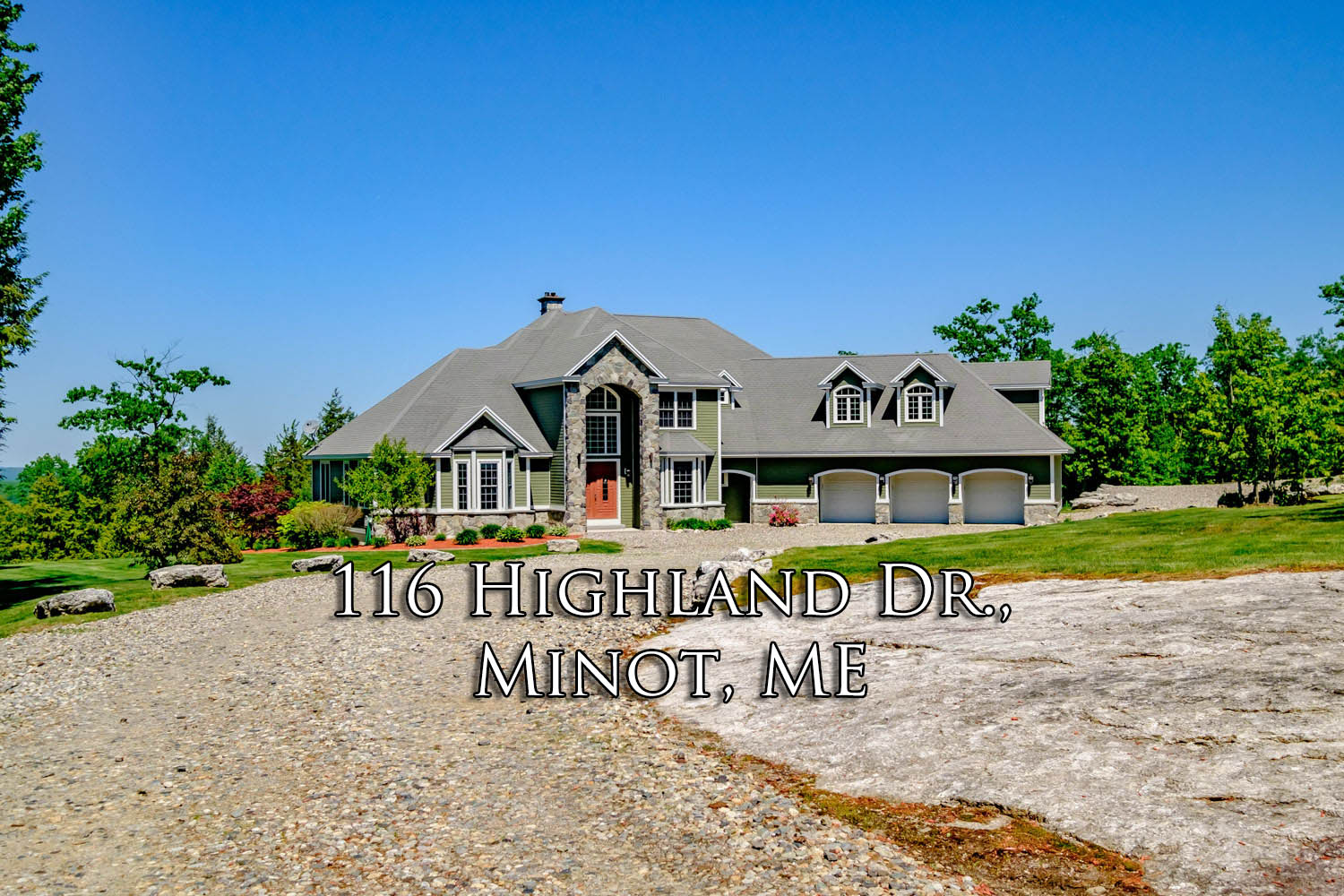 Over 5700 square feet of living space!
4 bedrooms - 4 baths
3 car garage
5.83 private acres
Beautiful staircase
Gorgeous gourmet kitchen
Elegant Master suite
Deck with stunning views
60 Wedgwood Road, Auburn, ME $699,000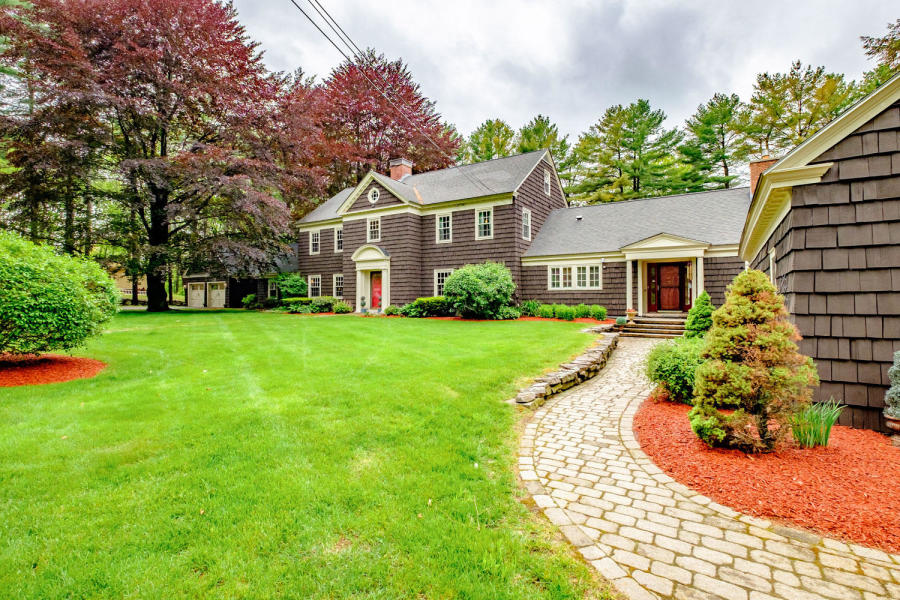 VIRTUAL TOUR: https://MaineVirtualHomeTours.com/tour/60_Wedgwood_Rd
This exquisite property is truly a home of distinction! It offers character, charm, and understated elegance. Situated on a large lot, with mature landscaping and manicured grounds, the home speaks to its past, yet lives in the future with all the latest upgrades. There is a chef's kitchen with custom cabinetry, 4 Subzero refrigerator drawers, Viking convection double ovens with 6 burners and grill/griddle, 2 islands with wine storage, granite counters, 2 dishwashers and a huge walk-in pantry. The 2 story great room is a new addition in 2002 and has radiant heat flooring, built in sound system that carries through to the kitchen and outdoors. The theater room with beamed, vaulted ceilings was built 5 years ago to house the amazing, eye popping professional golf simulator and movie projection system. The backyard oasis features a heated pool with 2 hot tubs, pool house with full bath and a tree house party room. New ''showroom'' garage with heat/AC & cable!
4 bedrooms - 10 baths
1.15 acres
4+ car garage
------------
Well informed homeowners choose The Fontaine Homeselling System to obtain them top dollar faster, along with a stress free experience. We know buying or selling a home can be very stressful and emotional, but when you have an experienced, top-producing agent on your side, you are more likely to have a smooth and successful home sale. Contact one of our agents today to start discussing the process of selling your home and/or finding your forever home!
Fontaine Family Team
Auburn - 207-784-3800
Scarborough - 207-289-3830
Search all Maine homes for sale here: BrendaFontaine.com